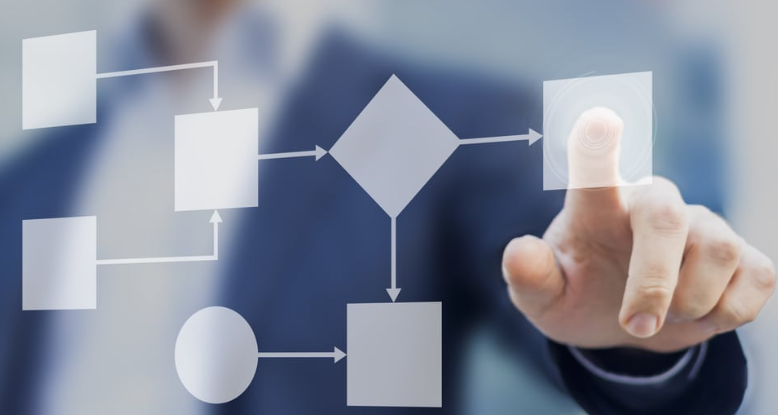 73% of businesses believe that ease of use, simple integrations, and reliability are the three most important factors to consider when selecting practice management software.
73% of businesses also believe that the practice management software solutions currently available on the market lack at least one of these factors.
What do you think?
Are the legal workflows at your law firm thriving or weighed down by inefficient practice management tools and techniques? If your productivity feels stifled, it could be because law firm efficiency drops when legal workflows become congested by overly complex or unspecialized practice management software.
Legal practice management software that includes firm-friendly project management features can help, but how do you know you're choosing the right one?
The purpose of legal practice management software
When you decided to invest in legal practice management software to streamline processes at your law firm, did you do any pre-planning? Many partners skip this essential step, never taking the time to consider which tasks attorneys need support with to improve workflow efficiency.
"Practice management" is a phrase that can encompass a wide range of day-to-day operational tasks at your law firm. Without carefully auditing attorneys' existing legal workflows, you risk inadvertently investing in a "solution" that lacks some document management, matter management, or project management tools you need.
Investing in additional software to fill the gap might seem like a suitable compromise, but before you know it, your new "productivity-boosting" tech stack could decrease your law firm's efficiency.
If you're staring at a laundry list of suites designed to "simplify" legal workflows but experiencing lower law firm efficiency than before you started, consider this:
The purpose of legal practice management software is to manage your entire practice from one convenient, time-saving software interface.
Your legal practice management software should empower you to complete all of your daily tasks without jumping between software, including:
Assigning due dates
Onboarding new clients and matters
Tracking matter progress
Coordinating clearly with legal staff
Organizing and searching matter files and tasks by status, attorney, due date, and more
Clearly visualizing the week and month ahead in an attorney-friendly calendar
If your legal practice management software lacks these capabilities, it doesn't streamline processes.
Achieve these game-changing efficiencies with the legal project management tools that are already built into your practice management software
1.   Matter management tools make finding critical information easy
Matter management tools create a control center for your law firm, where you can streamline processes by organizing and managing multiple legal matters on a single screen. Accessing this type of "control center" from anywhere empowers your team to collaborate and manage deadlines more effectively.
When emails, fees, documents, appointments, phone records, and notes are just one click away, law firm efficiency skyrockets.
2.   Document management is more dependable
Even the best project management software in the world can't make up for poor document management. Look for legal practice management software that streamlines legal workflows with built-in document management.
Being able to track when changes were made to a document, as well as which staff member made them, is a game-changer when attorneys collaborate on a single client matter. Likewise, linking to documents or client matters makes communication between attorneys clearer and more informative.
3.   Attorney-friendly calendars streamline legal workflows
Save the paper planner for personal events. Any legal practice management software worth investing in should include an attorney-friendly calendar that syncs with Outlook, so you never miss an event.
Whether you want to view everyone's appointments on a single screen or just the events related to a specific matter or client, utilizing color coding and other organizational features make it possible.
Legal project management features do more than make your calendar easier to read, though. Scheduling should also be a snap, so you can spend less time planning your work and more time completing it. Look for project management features that enable you to schedule single or recurring tasks and appointments for individuals, groups, or the entire firm.
The best software for law firms should also include calendar plan templates, which allow you to schedule a series of events from one kick-off date. For example, the tasks you complete for every new matter (collection, follow-up, etc.) should automatically be added to your calendar when you onboard a new client.
Double-booking alerts and optional task reminders can also improve workflow efficiency by keeping legal staff on task.
4.   Simple searches speed up checking for conflicts of interest
Rather than digging through piles of paper or sifting through spreadsheets for hours, instantly see conflicts of interest between potential clients and anyone in your firm. A reputable legal practice management software with robust document management and matter management tools should simplify checking for conflicts of interest to improve law firm efficiency.
Search through legal documents, emails, attachments, and other files quickly and accurately with phrase matching, phonetic checks, and other flexible features.
5.   Email management supports document management
In the era of digital communication, email management is just as essential as document management. With legal practice management software that integrates with your email, it's easy to track and bill time spent reading and drafting client emails.
The most robust legal practice management software can also automatically upload attachments from clients' emails, filing them conveniently within your document management system for later review.
6.   Track time for multiple client matters with ease
If your law firm bills by the hour, time tracking is one of the most essential project management investments you can make. Billable hours are lost when attorneys fail to track the time spent on calls, emails, research, document assembly, and more—yet entering time while on the go is inconvenient without the right mobile-friendly software to support legal workflows.
The right legal practice management software will allow you to track time for various client matters with the click of a button, whether you're using your phone, tablet, or laptop.
7.   Billing is better with legal practice management software
Accurate, streamlined billing is more than a law firm efficiency issue. It's critical to your bottom line. Because there's no need to click through multiple websites and apps to get the job done, project management tools streamline the process of tracking time, invoicing, sending invoices, and managing trust accounting.
In addition, industry-specific software keeps clients' sensitive information more secure with features that restrict users' abilities to edit, view, or delete client and matter billing information.
Boost law firm efficiency with PracticeMaster
You could spend hours searching for comprehensive legal practice management software, but you shouldn't have to. PracticeMaster encompasses all of these efficiency-boosting software functionalities and more.
Tabs3 Software has created industry-leading legal software products for over 40 years, so you can trust that every PracticeMaster feature has been expertly developed to directly support legal workflows and boost law firm efficiency.
Ready to see the difference that a more organized, more productive approach to project management can make for your law firm's bottom line and overall client satisfaction?
Schedule a walkthrough demo today.