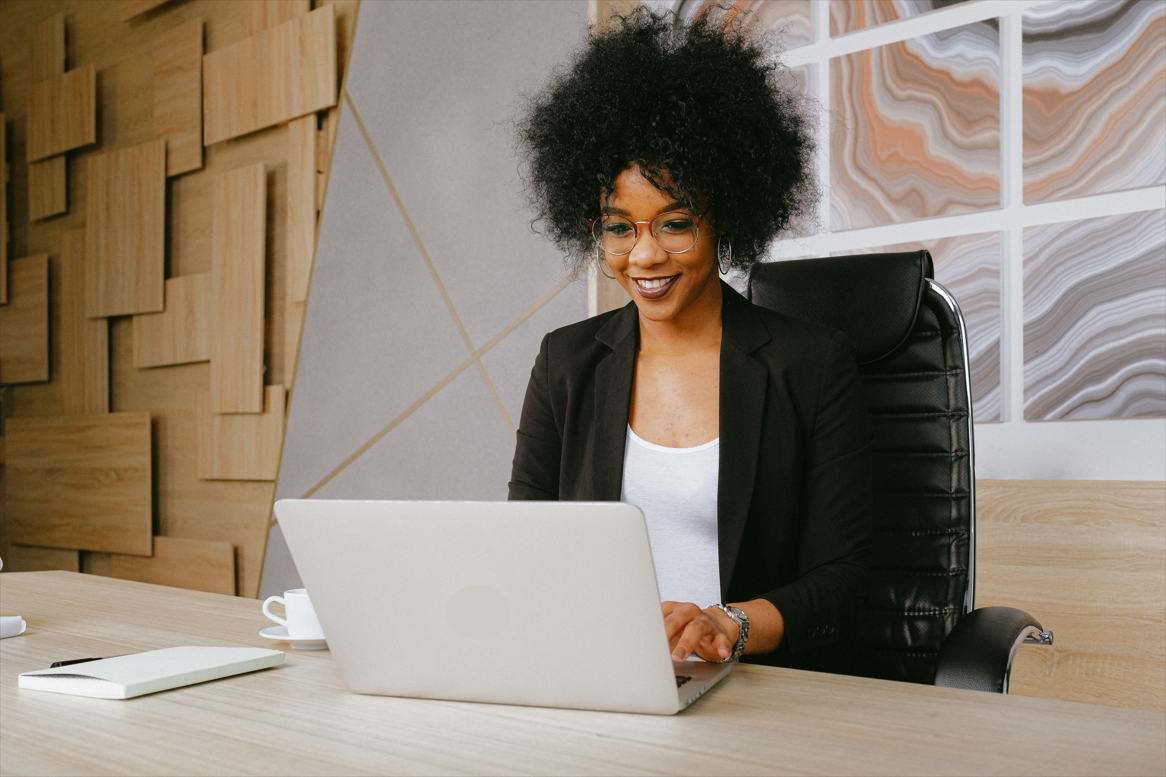 With so many options available on the market, finding practice management software that meets your law firm's needs should be easy. However, navigating software choices and conflicting requests from your legal team can feel overwhelming.
We understand the importance of this decision; your choice can impact your daily work for years to come. Taking an organized approach to evaluating the options is critical. We have outlined a simple process to help you make the best decision for your team.
Five simple steps to find the practice management software that's best for your firm
With a strategic, step-by-step approach, you can narrow down your options to the software that supports your team most effectively. This process may lead to a better understanding of your team's daily functions and responsibilities, creating opportunities to boost productivity, increase profits, and connect with potential clients.
1. Evaluate stakeholders' needs
Legal teams of every size include a variety of stakeholders with diverse needs. Finding a single solution that suits everyone can seem daunting.
Customizable billing and practice management options, such as Tabs3 Software, make it possible to create a bespoke solution that suits both individual workflows as well as the firm's overall goals. To start, compile the requests into categories, such as "organized client communication" or "efficient calendaring."
2. Translate those needs into features
Once you know each stakeholder's needs, compare them with the features offered by practice management software, such as PracticeMaster.
Here are features that most firms can benefit from:
Integrated CRM
Engaging new clients is crucial for a growing law firm. They often start as leads that you nurture with multiple contact points prior to conversion. Utilizing a legal CRM tool can save you time and enhance profitability by automating tasks, reducing double entry, and providing personalized interactions based on needs and intake stage.
Set your firm up for growth by increasing your capacity to look forward and fill up your client pipeline. Tabs3 CRM simplifies the client intake process by tracking leads, growing prospects, and making it seamless to transition to client status. It offers automated marketing campaigns, customized intake forms, and drip email campaigns, making your first interactions feel personalized without requiring a great time investment.
Billing and invoicing
You need essential financial management, and your clients need ready access to their billing data. Your dashboards should give you at-a-glance access with easy-to-read graphs for monitoring billing, collections, and trust balances, as well as the ability to generate in-depth reports.
The Tabs3 client portal centralizes billing information and offers convenient online payments options, access to billing history, saved credit card information, and visibility of due balances. Your firm can enjoy faster payments, reduced collections time, minimized errors and write-offs, and secure transactions, and clients can conveniently make online payments using Tabs3Pay.
Matter management
Small to medium-sized law firms struggle with limited productivity due to having too many tabs open, metaphorically and literally. If your matter system is chaotic, your firm's matters may be disorganized.
If you use multiple applications for emails, calendaring, and document management, consolidating management into a single software solution could help. Look for software that improves communication across your entire team with transparent electronic case files that make it simple to sort, track, and manage matters at every stage.
Trust and general accounting
With attorneys' credentials on the line, trust accounting is stressful, even under the best circumstances. Software silos can make the payment records, legal documents, and banking information you need to conduct mandatory reports inaccessible.
Software that offers built-in general and trust accounting features make meeting the industry's strict compliance regulations manageable. Security-focused software also simplifies trust accounting by providing an extra measure of protection against costly errors.
Document assembly and management
Document management is a core function of any firm. Whether you prefer automated or manual document creation, the right software can increase productivity by making document access effortless. Your software should leverage automation to auto-populate important documents and include customizable templates to make document assembly easy.
Secure file-sharing and eSignatures
Although some clients prefer the "official" feel of ink on paper, most welcome the opportunity to sign important documents online. Look for options that provide the choice to access and sign documents without sacrificing security, either through reputable integrations or built-in file-sharing.
Time tracking
Regardless of fee structure, time tracking is key for any successful law firm. Whether you're looking for data to develop and maintain leaner practices or you simply need timekeeping for invoices, integrating time tracking into your software can increase billing accuracy and billable hours to accelerate your firm's cash flow.
Project management tools
Project management software that's intended to boost productivity could have the opposite effect when you don't tailor it to fit your needs. Choose software that has built-in project management tools that allow staff to view and create tasks, appointments, court dates, and document submission deadlines.
3. Compare your list with popular practice management software
Once you've determined which features would best support your staff, start searching for them among the leading software options. Read online reviews and ask colleagues for recommendations. As you evaluate your choices, pay attention to the following factors.
Training and support for staff
A standard user manual isn't enough. Choose a software provider that provides customized training programs that focus on the features your firm needs and will use the most.
Customer service
Don't settle for less than industry-leading customer service from your provider. Look beyond promotional materials to testimonials that will provide an unfiltered view of the company's business practices to determine whether clients are fully satisfied.
Security
You and your software have a major responsibility to protect your firm's and your clients' sensitive information. Before making a choice, determine where and how you will store your firm's data, and if you need to limit user access with granular permissions for extra protection.
Your budget
Before training your staff on a new system, it's crucial to crunch the numbers to ensure you can afford your chosen software in the long term. Look for tiered pricing with the ability to adjust your cost to ensure you get the features you require.
4. Draft your shortlist and present to key stakeholders
Discuss your finalists with key team members, including attorneys, managing partners, bookkeepers, and paralegals. They may notice the advantages of one software versus another that you don't.
5. Take advantage of a free trial or demo
Once you've settled on the option that you'd like to invest in, give it a test run to see if its performance lives up to your expectations. Reputable providers offer a guided demo or free trial to demonstrate how their practice management software would fit into your legal team's daily workflows.
Schedule your demo of Tabs3 now
Tabs3 offers all of the features discussed above and more. If your firm is looking for a solution that you don't see listed, feel free to reach out. If you're considering a new practice management software, contact us to set up a demo today.