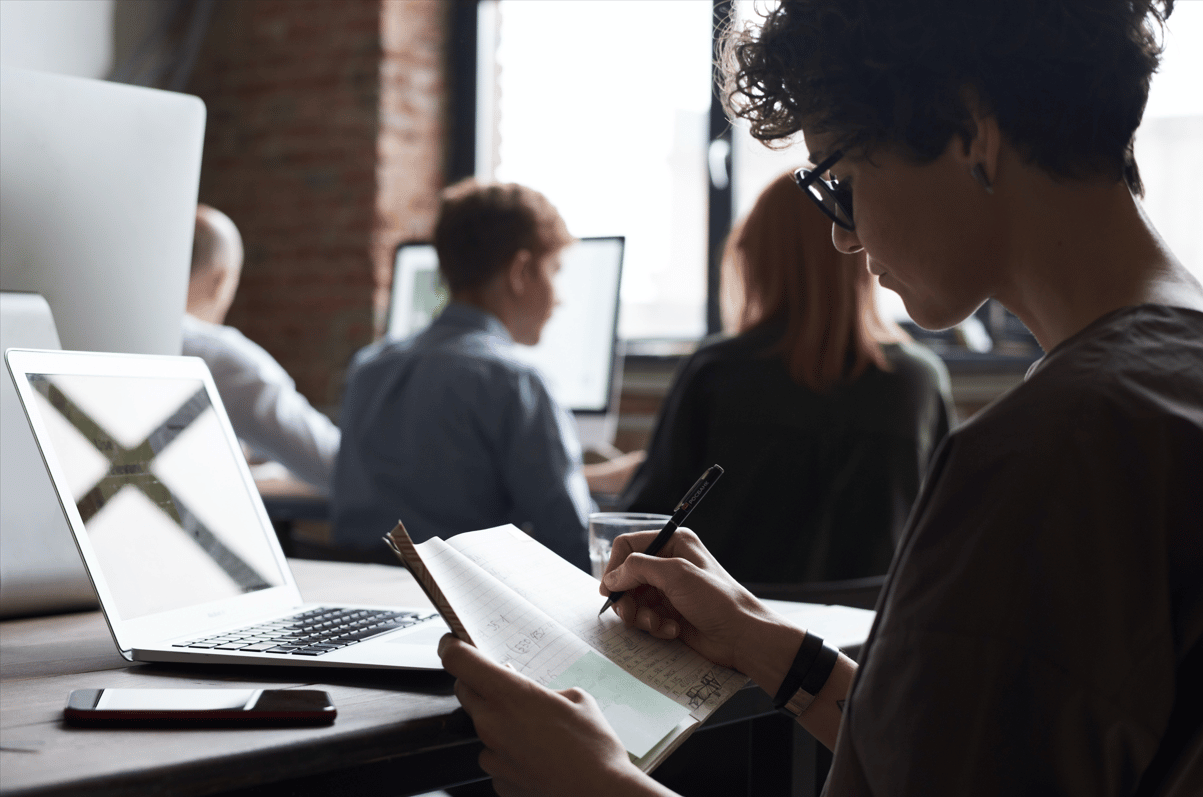 Like it or not, the modern legal industry operates at a break-neck pace. To have any hope of keeping up with clients' increasing expectations, every member of your legal team should have remote access to your firm's legal practice management software. By embracing cloud hosting, your entire legal staff can provide an outstanding client experience even when traveling or working from home.
Whether your legal staff works from home year-round or simply needs to track time and expenses when out of the office, Tabs3 Connect has the flexibility required to keep your law firm nimble, agile, and secure.
Remote work is here to stay
Let's embrace it.
Law firms around the world were forced to adopt remote work out of necessity due to the COVID-19 pandemic. And while some firms have chosen to return to strictly in-person operations in the office, many have decided to continue exploring the frontiers of legal technology and allow attorneys to continue working remotely.
Attorneys are generally thrilled to gain back the time and money spent on their former commute. Meanwhile, law firms benefit from a simultaneous decrease in overhead costs and an increase in staff productivity and loyalty.
In light of these conveniences and many others, managing partners now recognize that there's no real reason to chain attorneys to their desks at the office. Remote access to law firm practice management software, makes it possible to coordinate and supervise legal staff with ease, all while protecting clients' confidentiality.
Most trials and court hearings are still held in person, of course. However, with secure access to fully integrated law firm practice management software, attorneys can complete their most common tasks from home, including:
Billing
Conducting negotiations
Reviewing legal documents
Keeping clients up to date on their legal matters
Planning and setting appointments
Sending and receiving secure emails
Time tracking
Aside from a bit of trust in your legal staff, all you need to get started is remote access to a reliable, seamlessly integrated law firm practice management software.
3 pathways for remote access to Tabs3 Software
As a leading provider of law firm practice management software, Tabs3 is trusted by tens of thousands of legal professionals every day. Though Tabs3 Software is an on-premise practice management solution, advancements in cloud technology have enabled them to offer multiple convenient, reliable solutions for remote access.
1.   Tabs3 Platinum + Tabs3 Connect
This winning combination provides remote access to all of your law firm practice management software's most essential features on a phone, tablet, laptop, or home desktop, including the Tabs3 Matter Manager. Tabs3 Connect allows attorneys to enter fees and costs, check their calendar, view documents, and more with ease.
To protect data security, sensitive client information is stored on the law firm server, rather than on attorneys' mobile devices.
2.   Remote access software
Remote access software provides secure access to your legal practice management software via an internet connection between your office server and home computer. When configured properly, remote access software offers your legal staff secure access to all Tabs3 Software features from almost anywhere. With this method, only a minimal amount of data travels between attorneys' home devices and office computers.
For the best results, pair your remote desktop client with a VPN, and consult with your IT team about configuration.
3.   Cloud hosting service provider
Most cloud hosting service providers specialize in supporting law firms with compliance, data security, and performance you can count on. Cloud hosting allows your legal staff to enjoy complete access to the desktop version of Tabs3 while managing partners can breathe easier about IT concerns.
For long-term remote access to Tabs3, cloud hosting can be a good option for a high level of data security and convenience.
More tips for secure remote work
Though the benefits of remote work are easy to see, legal staff must proactively embrace enhanced cybersecurity measures to preserve data security. In recognition of the myriad challenges that accompany remote work in the legal industry, the American Bar Association has directed lawyers to "make reasonable efforts to prevent the inadvertent or unauthorized disclosure of, or unauthorized access to, information relating to the representation of a client."
Fortunately, law firm practice management software makes remote work practical, secure, and efficient. Still, training all legal staff on the importance of confidentiality, data privacy, and security protocols is a must. Managing partners should also prioritize developing a written work-from-home protocol that dictates the exact steps attorneys and other legal staff should take to safeguard data security when using legal practice management software outside of the office.
Your work-from-home protocol may direct attorneys to:
Avoid unsecured Wi-Fi connections when accessing law firm practice management software
Avoid transmitting client information over unsecured Wi-Fi connections
Utilize virtual private networks (VPNs) when accessing legal practice management software or transmitting client information
Set up multi-factor authentication for all work-related applications
Choose strong passwords for all work-related hardware and applications
Avoid accessing legal documents or video conferencing with clients without a private environment
Turn off listening-enabled devices (Amazon Alexa, Google Home, etc.) in their workspaces during phone calls and videoconferences, because these devices listen to and record conversations automatically
Your IT support team should also review the terms of service of all law firm software and ensure:
All computer systems are equipped with up-to-date firewalls and anti-malware software
All data that's stored remotely is backed up securely
Portable devices can be scrubbed of client data remotely
Embrace mobility and data security with Tabs3 Software
There's a reason that over 98% of our customers are satisfied with their software solutions. (In fact, 9 out of 10 of them recommend Tabs3 Software to other law firms.)
Stop compromising on cybersecurity by using vulnerable, unsecured platforms for remote work. From document and project management to time and expense tracking and more, Tabs3 Software offers the reliability and trusted service you expect from an industry-leading legal practice management software.
Remote access with Tabs3 Software is secure, compliant, convenient, and accessible. With over 40 years of experience providing cutting-edge legal technology to law firms just like yours, we're committed to upholding even the industry's strictest compliance and data security regulations.
Check out the Platinum Edition product page to learn more about what Tabs3 Connect has to offer.
Request your free trial or schedule a walkthrough demo to see how Tabs3 Software's fully integrated suite of software products can revolutionize the way your law firm functions on a day-to-day basis.