Welcome Legalweek attendees!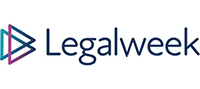 We are honored to be a Legalweek exhibitor again this year! Learn more about Legalweek.
Tabs3 Software was created to meet the needs of small to mid-sized firms.
Tabs3 Billing offers you a fast and accurate way to enter your time and ensures all of your bills go out on schedule. Its many reports allow you to stay on top of all aspects of your firm's finances and gives you the information you need to make smart business decisions.
PracticeMaster adds the abilities to fully manage your documents, contacts, and calendar, and perform lightning-fast conflict checks.
Tabs3 Financials is an accounting solution specifically designed to meet the requirements of law firms.
Contact Us!
Call (402) 419-2200    |    Email  sales@tabs3.com