Update to the latest
version of Tabs3
In the newest version of Tabs3, the information and actions related to a matter are more connected than ever. The new Matter Manager and Statement Manager bring information and actions together, all in one place.
Ready to Update?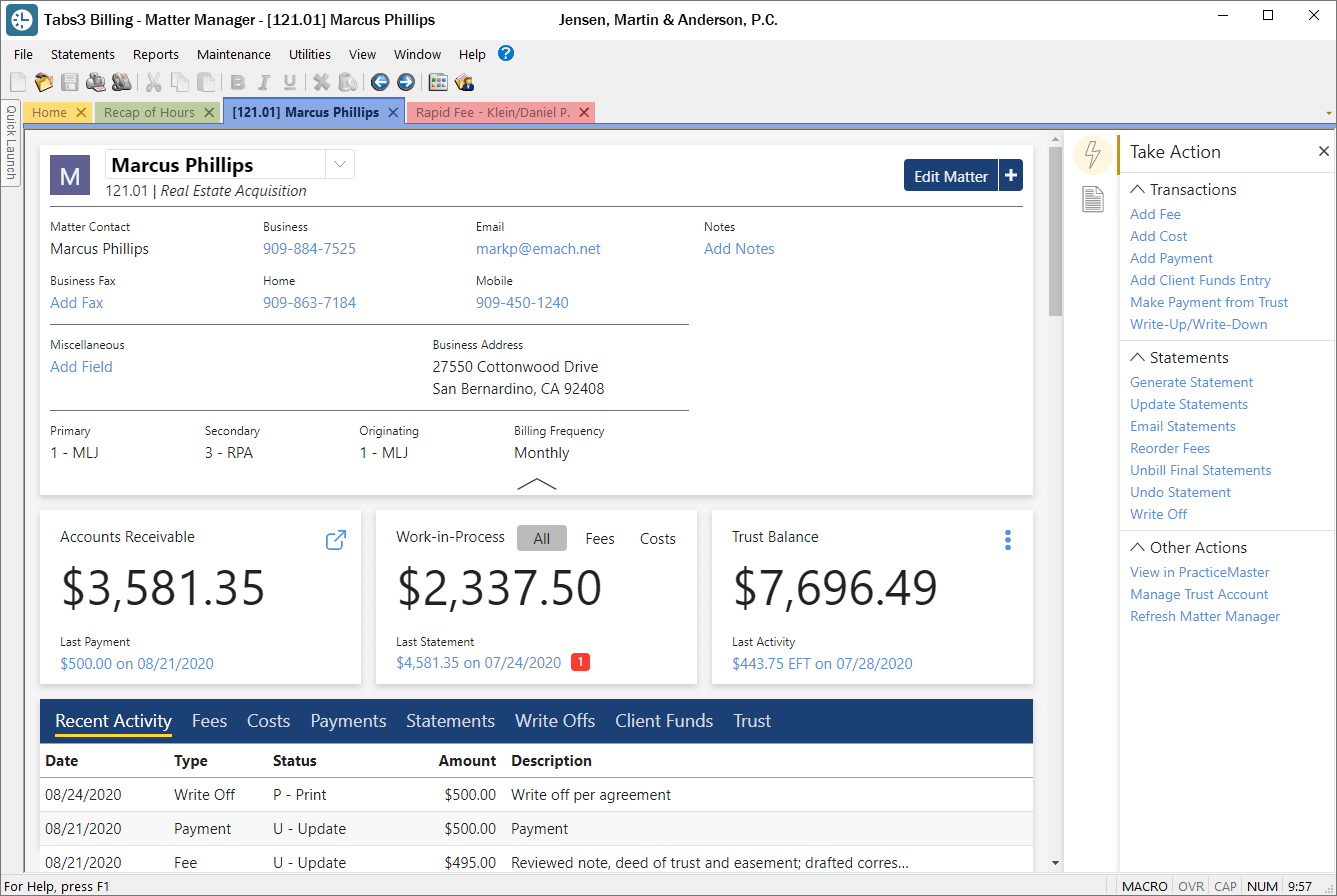 What's New in Version 2021?
---
Update and get features like:
Tabs3Pay: Get Paid Faster
Accepting payments has never been easier for your law practice. With features such as easy invoicing, next day funding, and more, all within Tabs3 Software, you can process payments more conveniently and quickly.


Generate 1099-NEC forms
The IRS changed several requirements for 1099 submissions for tax year 2020. Updated features that comply with new IRS requirements are available in the latest version of Tabs3. You can file through the Tabs3 and Nelco integration, or you can self-submit 1099 forms.
---
Contact a Tabs3 Consultant
Contact your consultant directly, or submit a contact form here.
Contact Tabs3 Technical Support
(402) 419-2210