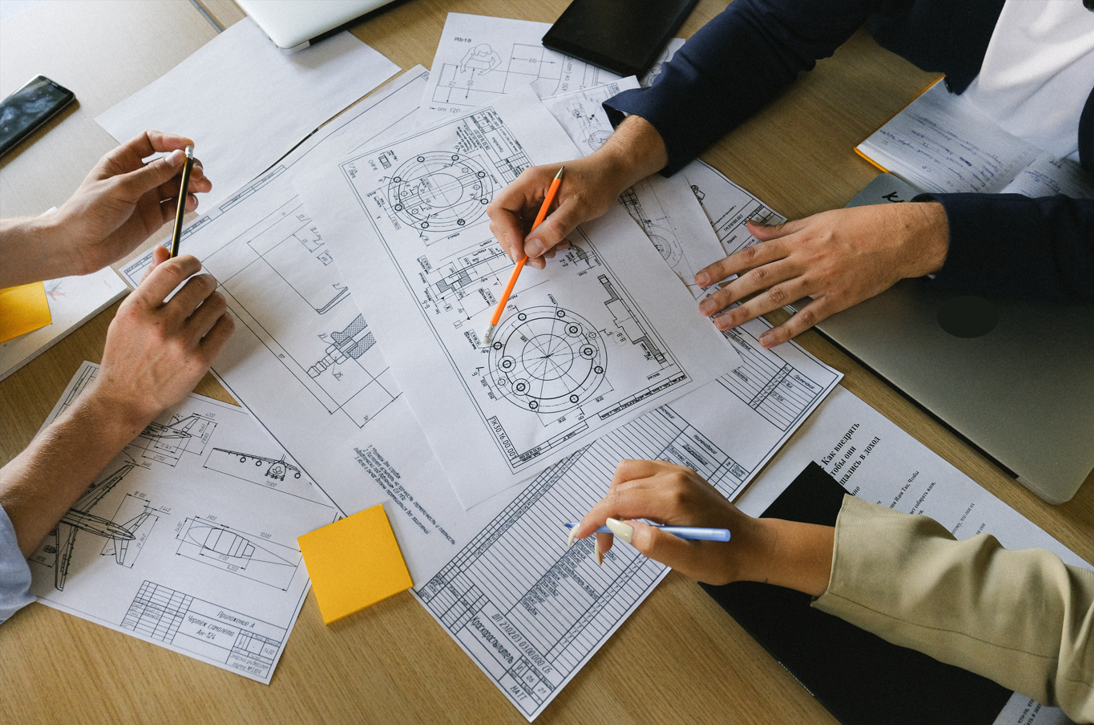 Intellectual property law is a field for meticulous people. Your clients depend on you to catch every last detail and potential risk for their intellectual property. From patents and supporting documents to deadlines and prosecution, IP law firms keep track of a lot of moving parts.
But even the most organized law firm can drop the ball sometimes if they don't use the right tools for their practice.
Your supporting tools and systems are essential to achieving peak performance, and those tools look different for every field. For intellectual property law, practice management software is one of the main tools of the trade.
Legal practice management software is the organizational powerhouse that helps IP law firms thrive and check off every single detail to protect their clients' hard work.
What is legal practice management software?
Practice management software in general is simply software designed to help any business operate more efficiently. These programs can range from all-in-one solutions to customized packages.
Practice management software often features:
Workflow and task management
Calendaring
Contact management
Client relationship management (CRM) tools
Detailed reporting and data analytics
Time and expense tracking
Billing and invoicing
Integrations with other systems for easier use
It's important to keep in mind, though, that general practice management software is designed to accommodate any type of business. This means that industry-agnostic software can require a lot of customization for law firms, who will have to put in extra work to build a system that suits their unique needs.
On the other hand, legal practice management software is designed with attorneys in mind.
This enables law firms to take advantage of the software's functionalities to improve their operations almost immediately. For example, instead of spending hours trying to get your generic CRM to support your firm's case matter management program, you can use legal practice management software with a built-in legal CRM to keep everything you need all in one place (and minimize duplicate or incorrect client information).
This means that law firms are positioned to see a much faster ROI from the outset. But don't just take our word for it. Here are four ways IP firms can use legal practice management software to improve their practice.
1.  Automated workflows prevent issues before they start
Intellectual property law demands meticulous attention to deadlines, forms, and documentation. Even the smallest missed deadline can have significant ramifications for your client's ability to safeguard their creations.
Legal practice management systems help you keep track of all the moving parts with automated workflows, so your team never misses a beat.
Document management
Build customizable templates to assemble documents faster, with fewer errors. Once you've built your templates, such as standard IP documents or service agreements, you can assemble these documents with automated client data population in the blink of an eye. Because the software pulls client information directly from the system, it reduces the risk of clerical errors that could cost you precious time.
Attorney-friendly calendaring
The best practice management programs include advanced calendar functions, such as the ability to schedule a series of events from one kick-off date. It can also alert users of a double booking and allow staff to review all upcoming events related to a specific matter or client.
Simple conflict of interest checks
Built-in conflict of interest searches let attorneys instantly review potential conflicts of interest between your firm and prospective clients. The software uses phrase matching, phonetic checks, and other features to uncover any issues. This means no more digging through endless spreadsheets or mountains of old files to cross-reference client information.
2.  Task management automations save time
Task management automations help intellectual property attorneys save time and accomplish repetitive tasks more efficiently. After you set up the workflows that work for your team, the program can trigger tasks or send reminders following specific actions.
In addition to document assembly automation, your software can take care of tasks like:
Starting emails
Running reports
Adding appointments to your calendar
Launching other software features
Launching other programs like Outlook, Excel, and Acrobat
These tasks may not seem overly time-consuming when they occur, but the minutes you spend on them each day can add up to more than 40 hours in a year. That's more time every day that you can use for higher-value tasks and focusing on the big picture.
3.  Easier client communications builds more productive partnerships
Whether you're simply reviewing a patent or filing litigation, communications are at the heart of your client experience. Without consistent, effective communication with your clients, firms are much more likely to miss details that could make or break a contentious IP filing. Regardless, a firm's communication practices are essential to providing the strong client experience that allows firms to build a list of long-term, ideal clients.
Legal practice management software helps intellectual property law firms maintain personalized communications on both urgent and ongoing matters, so your clients feel valued and confident of your dedication (even when you're knee-deep in casework).
Legal CRMs
Client relationship management (CRM) tools are designed to help law firms communicate with clients more efficiently about the client intake process, scheduling, appointments, deadlines, and updates to your law firm. From first contact, legal CRM can help you provide immediate responses via text and email communications, automated drip campaigns, and logic-based intake forms that help you identify leads.
While some CRM systems are separate from practice management software, CRM that is compatible with your legal practice management software provides a seamless integration, which equates to even more time saved.
Email integration
If your team struggles to sift through endless email threads or maintain consistent client communication, practice management tools can help you keep up and stay organized, starting with your inbox.
For example, PracticeMaster's built-in email tools sync with Outlook, which means that legal staff can add client communications to each corresponding matter. By simplifying the centralization of information for case matters, all team members can stay up-to-date on client communications.
Secure file sharing and eSignatures
IP law practices work with sensitive client information and developing patents under deadline. Secure file-sharing and eSignature features enable teams to securely send information, request documents, and obtain signatures as quickly as possible. With these features, firms can save time, turn around documents faster, and bring their clients peace of mind.
Streamline your practice with Tabs3 Software's suite of legal practice management tools
Tabs3 Software is designed to help intellectual property law firms operate more efficiently and effectively to benefit lawyers and their clients.
See for yourself why tens of thousands of legal professionals trust Tabs3 with their business when you schedule a demo today.