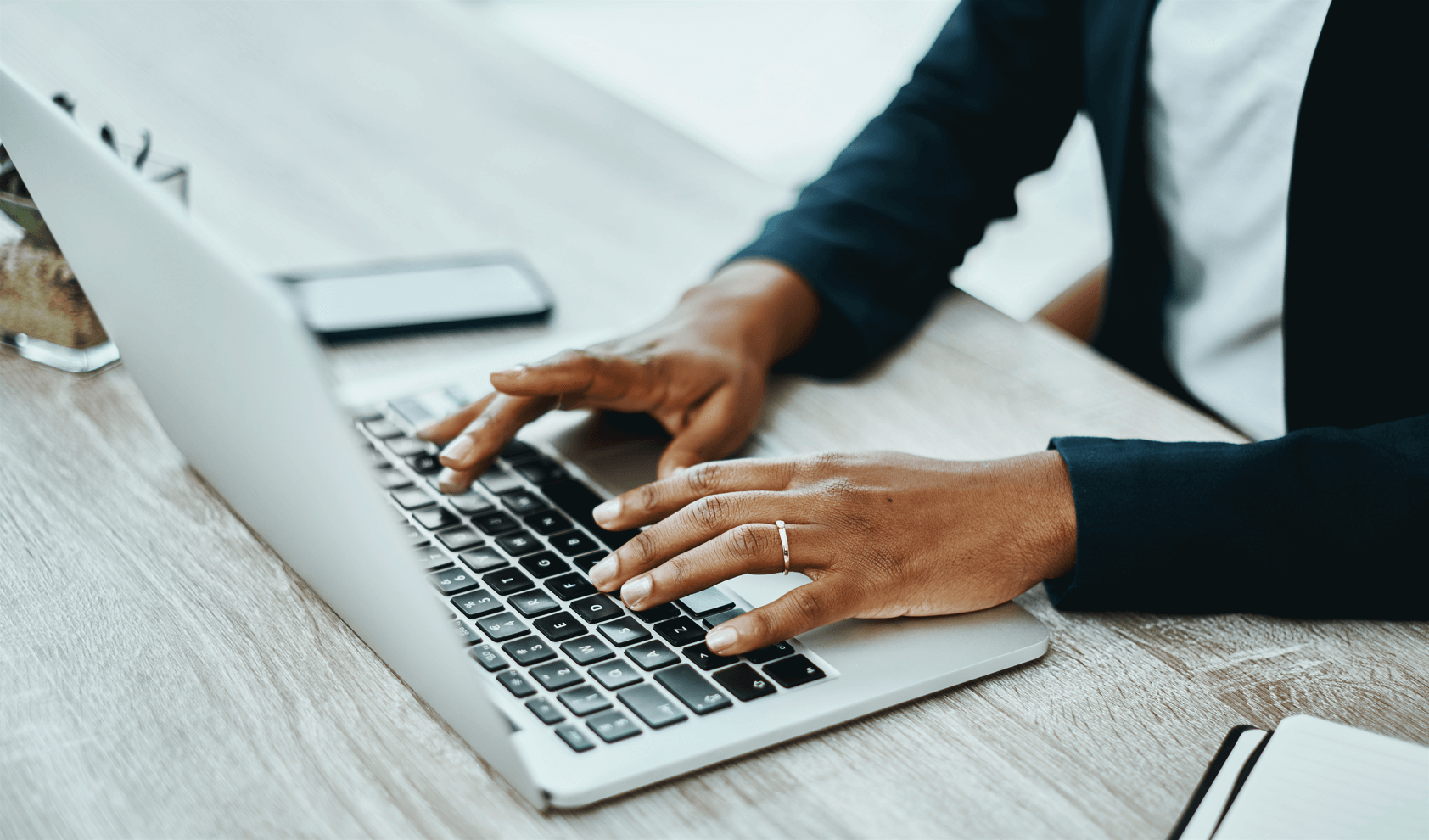 The end of the year is always an important period for goal-setting and preparation in a legal practice. From business planning to year-over-year analysis, Q4 is the time to set your practice up for success in the year to come, especially when it comes to finance.  
While the end of the year is critical for any business, it is also a time to celebrate, travel, and spend time with loved ones. These things are important, and it's equally important to account for these disruptions in your end-of-year goals. After all, the holidays can take weeks of productivity away from teams as they split hours between work and home.  
At this time of the year, efficiency is the name of the game. With the right tools to help you accomplish your goals faster, it is in fact possible to achieve a balance between these competing priorities. From billing and trusts to accounts payable and long-term analyses, there are a number of systems that can help your team complete robust financial business planning, whether they're in the office or working from home. 
Stay on top of your goals and check off items on your to-do list faster by using the right software for your team. Tabs3 Platinum enables attorneys to work smarter, so they can spend more time doing what matters. 
Deal with Overdue Accounts
Many business owners have experienced the frustration of trying to collect on past-due accounts. Before you begin, you need to know which accounts are past due and how late they are before you can take action. With Tabs3 Platinum, users can run advanced reporting on accounts receivable. 
The Accounts Receivable by Timekeeper Report breaks down clients with receivables by working timekeeper. This helps your billing department understand which attorneys may need collections assistance, opening up opportunities to better support your team. The report also makes it easier to see how much each timekeeper is currently owed, which presents a clear view of priorities for collections. 
If the customer is having cash flow problems, consider using Tabs3Pay to schedule payments ahead of time or offer payment plans for your clients. 
Best of all, Tabs3 Platinum compiles all of your data for you faster than ever before. With its accelerator feature, users can get reports, filtering, and column sorting 10-30 times faster. For legal practices with large data sets, lots of users, or a congested network, this can save your team significant time. 
Stay on top of appointments during the holiday season
It is all too easy to let meetings and appointments slip through the cracks with everything that goes on during the holidays. Emails can get lost in your inbox amongst the plethora of "season's greetings" messages.   
Rather than frantically tracking down colleagues or rummaging through your own inbox to find a meeting invite, use Tabs3 Platinum's eNote and Exchange Connector features to stay on top of your team's schedule even when you are away from the office.  
eNote is an in-office messaging tool built into PracticeMaster. It allows users to send quick messages that won't get lost in an email inbox, such as links to appointments or any other record for quick reference. When you receive an eNote, it pops up on your screen, and you can easily reply, forward, or dismiss it. With the Platinum Edition, you can send or receive eNotes on any internet enabled device. 
On the other hand, Platinum's Exchange Connector synchronizes PracticeMaster calendars and contacts with Microsoft 365. Through the Exchange Connector, appointments and contacts on your smart device are synchronized with PracticeMaster, even if your computer is off. By keeping information synced between devices, communication and keeping track of appointments is easier to manage.  
As an added bonus, people at the office will be able to see appointments that you add on any device, so you don't have to constantly go back and forth on scheduling.  
Remote working for the holidays
The holidays are a time to gather with loved ones, relax, and look forward to the year to come. They are also a time when colleagues may rely on remote working to tie up any loose ends in the current calendar year. And with travel, remote working, and a hectic atmosphere, cyber threats are amplified during holidays. It's important to ensure that your team is taking the proper precautions with sensitive financial and client data. 
While remote working can be difficult without the proper software in place, Tabs3 makes it easy! Tabs3 Connect provides access to Tabs3 Billing and PracticeMaster when you are away from the office. Users can access the Matter Manager, clients, contacts, calendar, fees, and costs from a phone, tablet, laptop, or computer at home. So even if you end up on your in-laws' desktop PC, we've still got you covered.  
Furthermore, Tabs3 Connect allows attorneys to enter fees and costs, check their calendar, view documents, and more with ease from anywhere in the world. To protect data security, sensitive client information is stored on the law firm server, rather than on attorneys' mobile devices.  
To achieve secure remote access, pair a VPN with your remote access software of choice. Remote access software provides secure access to your legal practice management software through an internet connection between your office server and home computer. When configured properly, remote access software gives your legal staff secure access to all Tabs3 Software features from almost anywhere. With this method, only a minimal amount of data travels between attorneys' home devices and office computers. 
By working with a secure remote access software, you can spend less time worrying about security or data breaches, and more time achieving your end-of-year goals. With over 40 years of experience providing cutting-edge legal technology to law firms just like yours, Tabs3 software is built to uphold the industry's strictest compliance and data security regulations. 
Peace of mind features
To protect your data, Tabs3 Platinum enables HotBackUps, which allows users to back up data at any time, even when others are working. Users can start a backup whenever they want, or schedule them in advance to occur throughout the day. What's more, they can control how many backups are stored on their server, and where the backups are stored.  
Users can work without fear of data loss from poor network connections or power outages through the Auto-Recovery function. If something goes wrong, Auto-Recovery restores your data to a reliable, usable state, reducing the risk of data corruption. 
See the results for yourself
You can achieve your end-of-year goals without working into the midnight hours or staying at your desk during the holidays.  
Check out the Platinum Edition product page to learn more about what Tabs3 Connect has to offer. Request your free trial or schedule a walkthrough demo to see how Tabs3 Software's fully integrated suite of software products can revolutionize the day-to-day functioning of your law firm.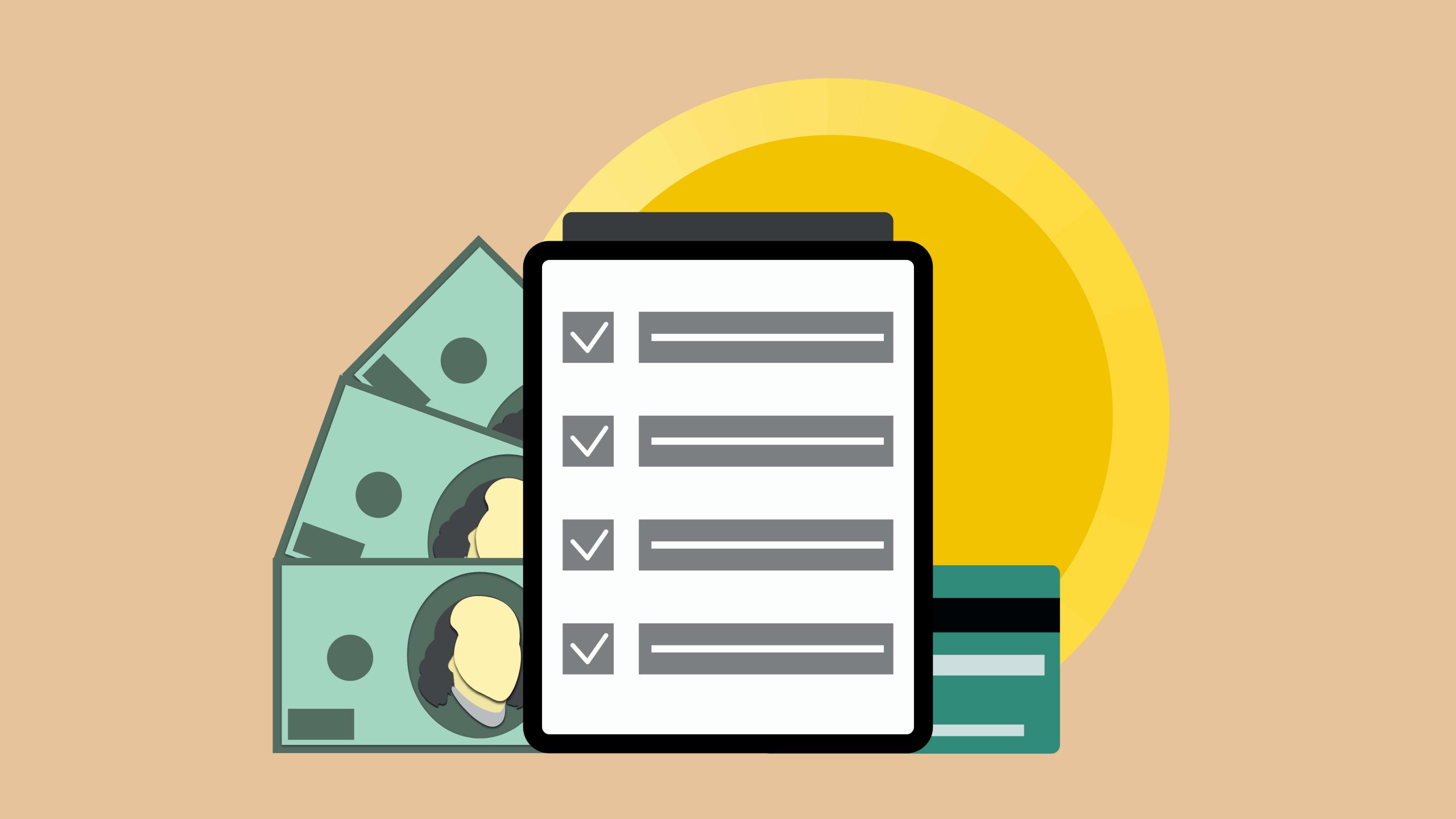 Historically, law firms have been hesitant to accept credit card payments, largely due to security and compliance concerns.
This hesitance may have been justified in the past, but today's attorneys have every reason to implement online payment processing. Modern legal payment processing solutions allow practices to protect clients' card information while still allowing them the convenience of quick and simple online payments. In addition, firms are able to safeguard trust accounting practices and ensure adherence to compliance.
Here are seven key benefits of online payments and credit card processing for law firms.
1. Attract more clients
In the past, law firms shied away from accepting payments by card. But today's clients see paying by card as normal in a professional context, and a growing number of your firm's prospective clients expect to have the option. In fact, 84% of consumers now consider the option to pay by card as either a "nice to have" or a "must have."
If you aren't offering clients convenient ways to pay, they'll be more likely to move on with another firm.
2. Build a strong client-attorney relationship
The convenience of paying by card can also boost client satisfaction. By accepting online credit card payments, you're signaling to your clients that you care about them enough to make their experience with your firm as streamlined and effortless as possible.
Allowing your clients to make convenient online credit card payments also improves the chances they'll pay quickly and reduces the need to follow up about their invoices.
3. Streamline workflows
Online payment processing can also cut down on the administrative hassle associated with collecting, recording, and allocating payments, especially when your payment processor is integrated with your legal billing software.
With the right software tools at your disposal, you can streamline billing and accounting processes by including payment links when you email your invoices, then use your legal billing software to automatically record and allocate payments as they come through.
It's less work for your team than manually cashing and processing mailed checks, and it frees up more time to spend on service to your clients.
4. Get paid faster
The harder it is to pay your firm's invoices, the more likely it is that those invoices will end up getting lost, forgotten, or put off until later. Providing clients a convenient and easy way to make payments can reduce the average time it takes them to pay and help your firm eliminate cash flow and collections issues.
In fact, one survey of legal professionals found that firms that accept digitized payments by card get paid 39% faster on average. That's a significant improvement for legal professionals looking to collect payments.
These quicker payment turnarounds also make it easier for your firm to budget by taking the guesswork out of your forecasted monthly revenue.
5. Receive payments on retainer
Legal retainers are easier to manage if your firm is accepting credit card payments for trust or client funds deposits
That means you won't need to waste waiting for a check to collect the money you have already earned. A good credit card processing solution for lawyers will also allow your firm to easily request funds when a client's trust account balance gets too low.
It's more efficient for the members of your firm and more convenient for the client, who doesn't need to put in extra work to keep their trust account funded.
6. Compliant credit card payment is possible
Perhaps the most common reason for law firms to avoid credit card payments is the fear of violating the ABA's ethics rules for trust accounting.
Under Rule 1.15 of the ABA's Model Rules of Professional Conduct, there are strict rules governing the use of client trust/IOLTA accounts. Specifically, law firms have to take care never to commingle client and operational funds and to withdraw funds from a client trust account only as fees are earned or expenses are incurred.
Violating these regulations can come with significant repercussions, even if funds were commingled or withdrawn from a client trust account by mistake. For this reason, it pays for legal practices to be extra cautious when processing trust account payments.
The problem is that most generic payment processors withdraw their processing fees directly from the same account they deposit payments into. That means your client's trust account funds are being used to pay processing fees, which is a direct violation of the Bar rules. And routing payments through your firm's operating account won't work either, since the ABA prohibits the commingling of funds between separate operating and trust accounts.
A legal software solution like Tabs3Pay can automatically withdraw processing fees from your firm's operating account while depositing funds into the client's trust account, so you can enjoy the benefits of trust credit card transactions without risking your practice's professional standing.
7. Online payment processing is secure
The risk of security breaches is another reason law firms hesitate to invest in credit card processing. These concerns are justified given law firms' responsibility to protect their clients' confidentiality and credit card information, but today's software solutions maintain a high level of security.
A reputable legal payment solution should allow your clients to log in to a secure online portal to make their payments, so your firm can ensure that card data remains encrypted and secure as payments are processed.
Your practice should look for credit card processors that are compliant with the Payment Card Industry Data Security Standard (PCI DSS), which offers an exceptional level of security and safeguards your clients' credit card information throughout online transactions.
Modernize your law firm's payment options with Tabs3Pay
Tabs3 Software is an industry-leading provider of practice management, billing, and accounting software for lawyers. With Tabs3Pay, we've created a payment processing solution designed to meet the needs of legal practices.
Unlike most generic payment processors, Tabs3Pay includes safeguards to ensure that your firm stays compliant with ABA trust accounting rules while processing credit card payments. Our legal-specific payment processing software also offers:
Simple and transparent pricing
Certified PCI-compliant security
The ability to accept payments either by credit card or by eCheck
A surcharging feature that allows your firm to pass on credit card processing fees to clients (available in states that allow credit card surcharging)
If you're ready to get started with convenient, compliant credit card processing for lawyers, get in touch or schedule a walkthrough demo.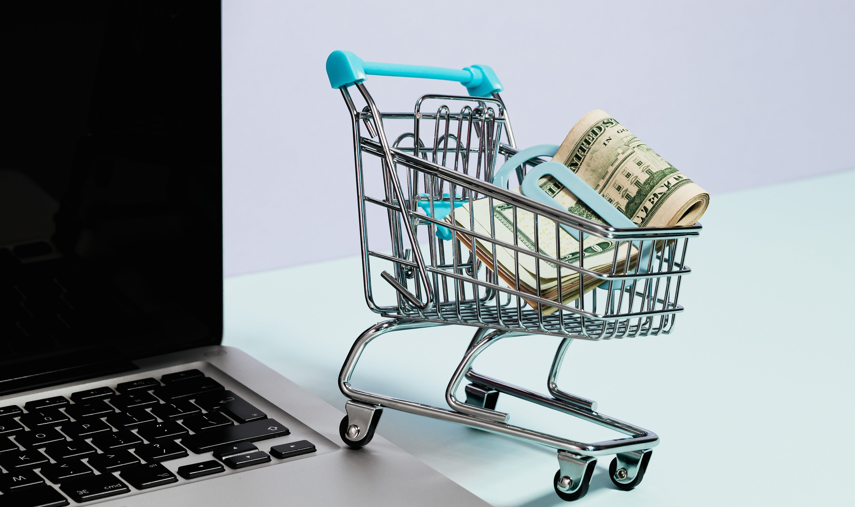 Reflect before you have to collect!
Over the course of the pandemic, clients may have been increasingly unable or unwilling to pay for services they received. Tabs3 Software has worked to streamline the processes of billing and getting paid.
A change in the payment behavior of your clients may have been part of the pandemic's collateral damage, and may have had an effect on your business's cash flow. To minimize future risk, a comprehensive review of policy, procedures, reporting, insight, technology, and people is recommended.
Review your policies, procedures, and reporting
Many firms do not have a consistent policy that guides their collections process. It's important to invest time and resources into establishing a policy that guides email content and communication around payment requests, to avoid damaging client relationships.
Provide clear, accurate, and timely statements
Clients are more likely to pay quickly when the service is recent and fresh in their mind. As time passes, invoices become more difficult to collect.
A key step to optimizing your collections process is to bill via email. Not only can you then invoice customers right after services are rendered, but you won't have to wait a few days for bills to make their way to customers.
Be certain to provide enough details in the invoice while keeping legal jargon to a minimum. Recording billable hours and fees correctly also makes it easier for your bookkeeper to do their job. Every feature in Tabs3 Billing is designed to facilitate accurate entry of time and money.
Good software helps you accurately track receivables, including the invoices you've sent, what's been paid, and what invoices are outstanding.
In some instances, customers may dispute an invoice and refuse to pay if they're dissatisfied with the services they received. The ability to Write Down or Write Off all or a portion of a client's accounts receivable balance is another way Tabs3 can simplify the work administrators do every day.
Make payments as easy as possible
Don't force your customers to pay in any specific way. The more options you give them, the more likely they will pay you on time.
Tabs3 Billing allows you to enter a payment link when you email statements, so clients can pay securely as soon as the email is in their inbox. Even better, payments are applied directly to client accounts so you don't have to enter a thing. Tabs3Pay allows you to get paid faster, right from within Tabs3 Software.
Use this as a chance to connect
Every interaction you have with your client leaves an impression. This is especially true when it comes to collections. Whether it's over the phone or through email, it can be a challenge to address a difficult topic. Put yourself in their shoes and think about how you would want to be addressed in the situation. In addition, use this opportunity to let them know you appreciate their business.
There are many reasons clients may not pay their bills on time. Forgetfulness, negligence, unclear or incorrect bills, and subsequent delays can create unwanted challenges that can put your business at risk.
See how Tabs3 Billing and Tabs3 Pay can make billing and getting paid easier for everyone in your firm. Schedule a Free Walkthrough Demo of Tabs3 Now.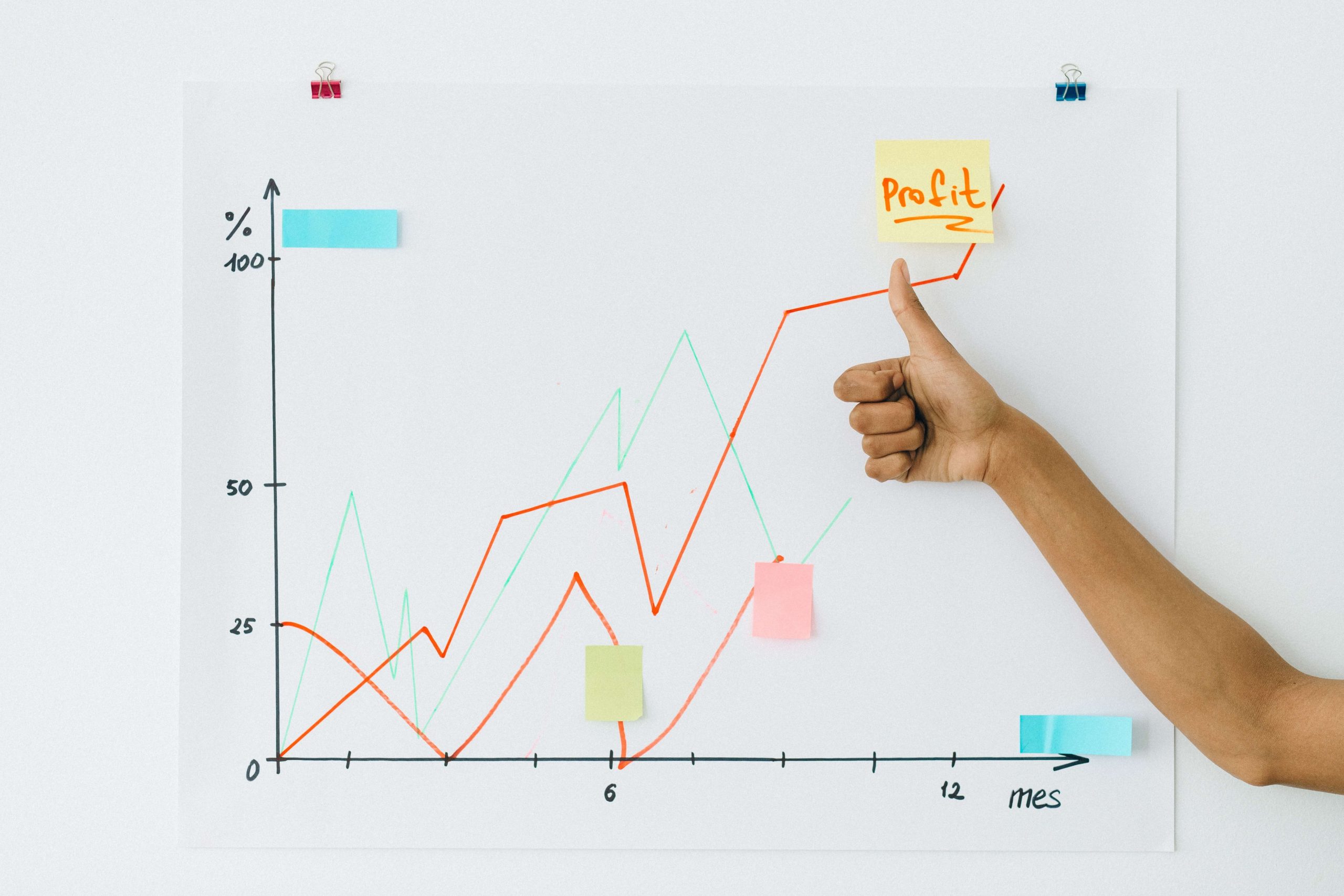 An unwieldy billing process can eat into one of a law firm's most valuable assets: time. Attorneys know this, but changing office workflows requires planning and is best accomplished through manageable steps
We've put together our top ten tips for better billing. We hope they resonate with your team.
1. Track your time
If you track your time, it's easier to estimate how long tasks take, determine effective billing rates, and evaluate profitability.
To improve timekeeping habits, start with a month. Commit to thirty days and make it a daily practice. Consistency is your friend.
2. Get tech to work for you
Law firms spend a lot of time on administrative tasks. Track and analyze how you work, then find tech tools to reduce the hours.
For instance, the Tabs3 practice management software, PracticeMaster, has toolbar plug-ins for the programs you use every day, making timekeeping less of a chore.
Those who work on the go can also get mobile access with Tabs3 Connect.
3. Make tasks easier with software
Billing software reduces manual and clerical efforts, helps the whole staff bill on time, and reveals how the firm is performing. Aim for software like Tabs3 Billing that captures expenses and tracks hours worked, hours to bill, and non-billable time.
4. Pre-bill review as if it's you
When you're reviewing pre-bills, ask yourself, "Would I pay this bill?"
Bills are important forms of communication because they go straight to the heart of client trust. Use bills as an opportunity to solidify appreciation for your services.
Clients are more likely to pay bills that are concise and clear about what is being charged.
5. Plan billing into your schedule
Establish a policy for timesheet submissions and pre-bill review that fits a regular billing cycle, works for timekeepers, and increases the odds for compliance.
Be prompt in your billing and clients will return the favor. Process invoices monthly and use email statements to expedite.
6. Streamline your cash flow with timely billing
Cash flow isn't the same as profit and loss. A company can be profitable while experiencing cash flow problems that drive it to bankruptcy. Regular billing helps firms maintain a consistent cash flow.
7. Stay on top of collections
A collections survey showed that at three months delinquent, 27% of accounts receivable won't be paid. By six months, that number goes up to 43%, and at a year, it's 75%.
If you don't currently have one, develop a consistent accounts-receivable program:
Detail how you want customers to pay
Include terms of payment in engagement letters
Run monthly accounts receivable reports
Act on past-due collections immediately
8. Keep good clients
The most successful law firms keep a list of top clients and check it regularly. Know who brings in the most revenue for your firm and whose business is actually costing you money!
9. Make it easy for clients to pay
Although some firms are still wary of credit cards, the traditional reason not to use them, credit card fees, is worth the expense in collection cases to get paid and be done with it. Additional concerns, such as trust accounting compliance, can now be addressed by using a legal-specific merchant like Tabs3Pay.
10. Automate when possible
Automation streamlines manual processes and improves cash flow by enabling you to accomplish more with fewer resources.
We hope these tips have sparked some good ideas on how to shift old habits, improve daily tasks with technology, and strengthen your firm's billing processes.
To learn more about how Tabs3 can streamline your billing, contact us.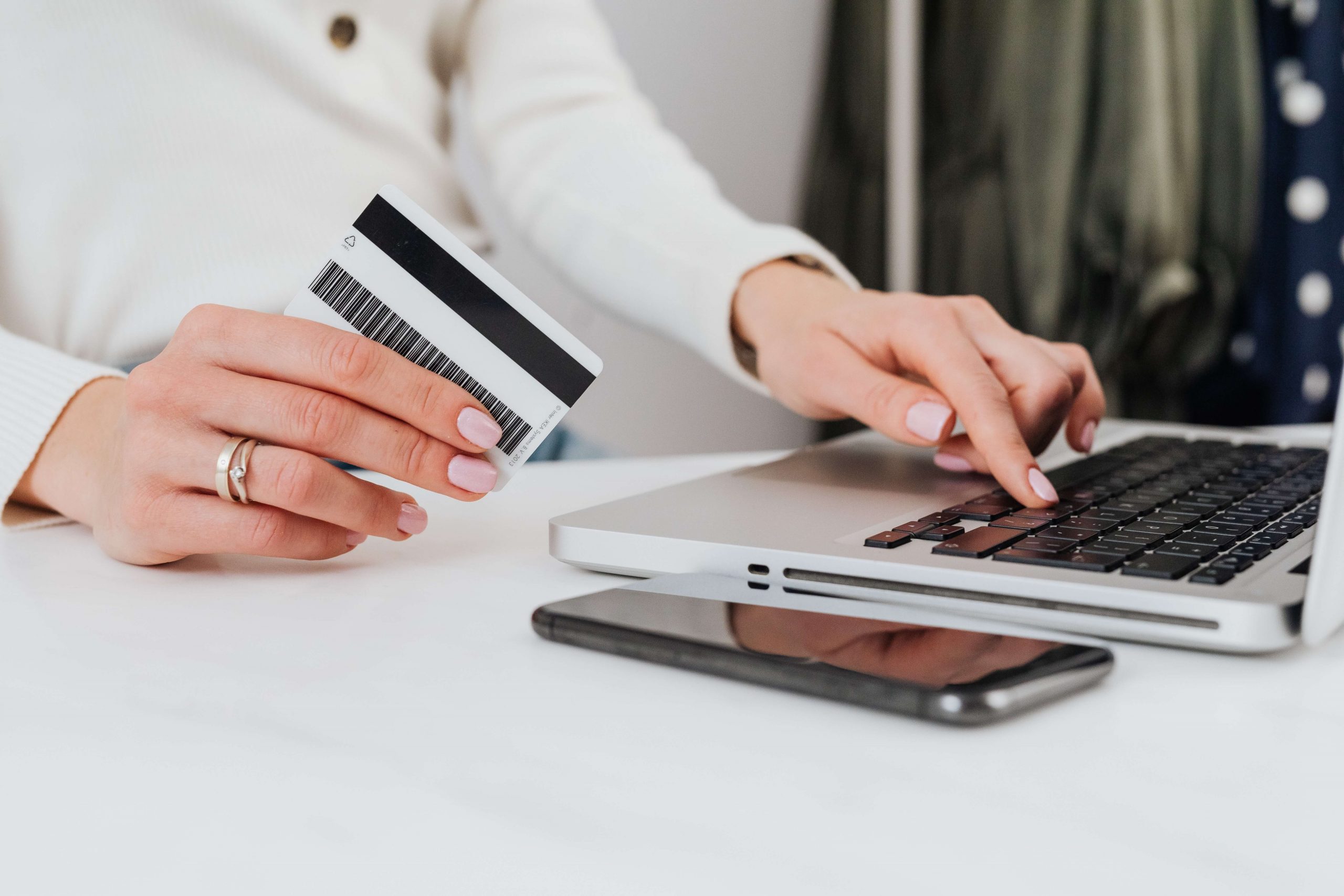 It turns out that not all trends are cyclical. Cash? Check? Like it or not, these forms of payment are going the way of the abacus and the typewriter.
Although there are good reasons to be cautious about adopting new technology, payment processing is one area where it pays to be ahead of the curve. After all, anything a firm can do to increase billable hours, reduce administrative work, and accelerate accounts receivable is good for the bottom line.
It isn't only about improving internal workflows, either. Accepting credit cards also improves client satisfaction at the same time that it increases profit margins.
That's why Tabs3 Software is excited to announce we're now offering a built-in credit card processing feature, Tabs3Pay.
A valuable tool for law firms
Credit card processing, when implemented correctly, can add enough of a lift to key areas of a law firm's success to create a competitive advantage.
Cash flow and processing time
Having an online payment option reduces the number of steps needed to make a payment, which increases the likelihood of clients paying quickly. In fact, the legal industry has become increasingly aware that accepting credit cards improves cash flow by 30 to 40%.
A few other benefits: credit card deposits often hit your bank account faster than a check, and you'll save on the administrative time it takes to process other payment methods.
Client satisfaction and growing expectations
The legal industry is no exception to the growing customer expectation for convenience in making payments, including for business transactions. Providing the ability to make payments by credit card helps meet that demand while also creating a simple payment experience that can be completed from any device.
Overall, accepting credit cards offers greater predictability and stability, opening up opportunities to proactively plan for your firm's future based on more accurate financial projections.
Getting legal-specific
When selecting a credit card processing service, it's important to select a software specifically designed for legal clients.
Running your payments through a certain processor puts the pressure on them to make sure the transactions are secure, but you still have an ethical responsibility to verify what that process is. Check if the processor is certified as PCI compliant. Your firm should also vet how information is being stored to ensure privacy compliance.
Don't forget to ask about how trust accounting is handled. Most credit card processors deposit funds into the same account from which they withdraw the transaction fee, which can land a law firm in serious trouble.
Although this practice isn't a big deal for non-legal companies, if the account in question is a legal client's trust account, then the transaction fee has just been paid by the client, not the lawyer. Even if you act quickly to transfer the amount from your operating account, you've technically already accessed client funds.
To avoid these issues, legal-specific processors like Tabs3Pay are set up to deposit charge funds into the trust account and withdraw transaction fees from the operating account. We also protect you from similar issues with voids and chargebacks.
Likewise, we can handle your firm having more than one client trust account. After all, we've designed our software specifically for lawyers!
Craft your own approach
Tabs3Pay is part of Tabs3 Software, which means that if you want to sidestep double data entry by having your accounting seamlessly update with new payments, you can. With flat rate options and no monthly fees, you can find an approach that works for your firm.
Visit our site to learn more about the benefits of Tabs3Pay.