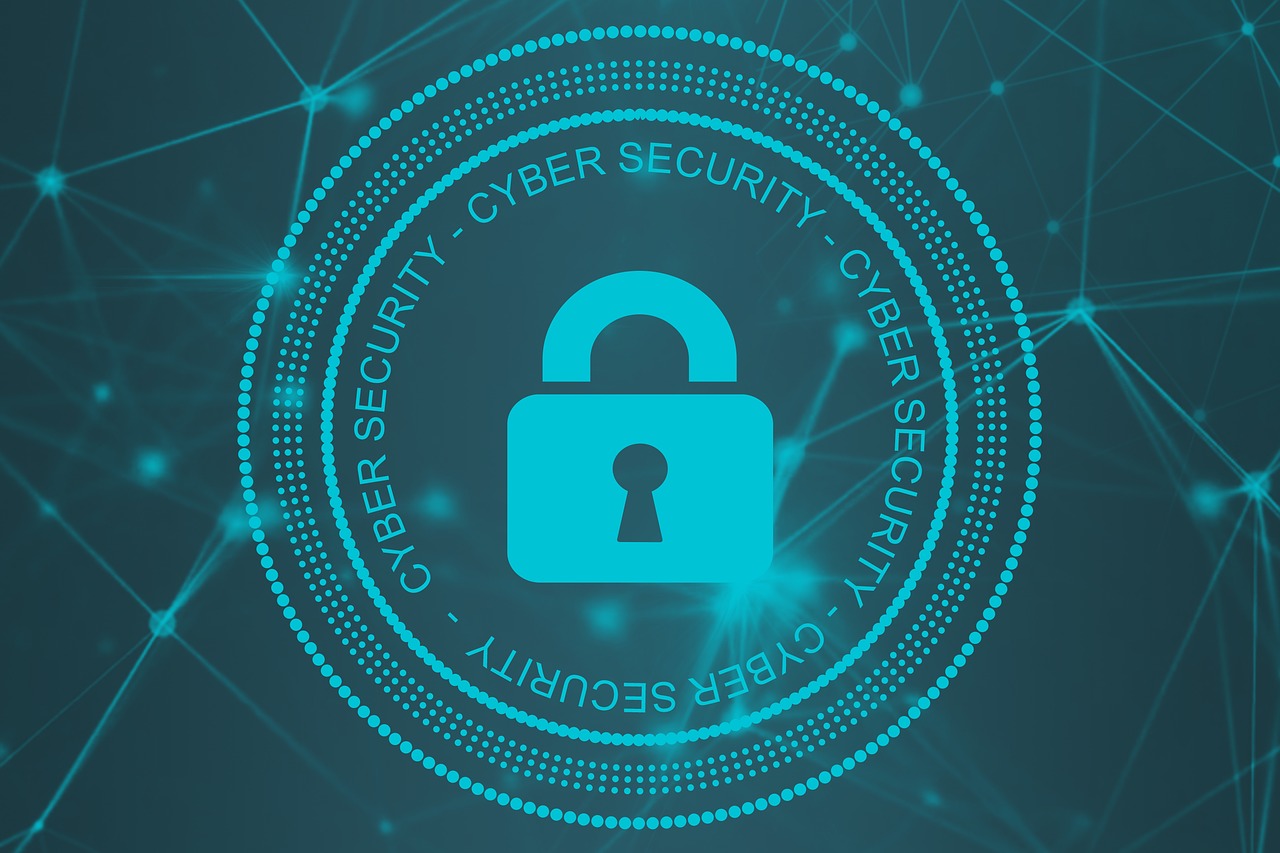 October is Cybersecurity Awareness Month. Secure technology is important to all industries, but it is especially important for law firms to ensure high levels of cybersecurity.
As a lawyer, you are certainly aware that you have an ethical and legal obligation to protect your clients' information. As stated in the American Bar Association (ABA) Rule 1.6: Confidentiality of Information, "a lawyer shall make reasonable efforts to prevent the inadvertent or unauthorized disclosure of, or unauthorized access to, information relating to the representation of a client."
This means that, in the event of a cyberattack, even if you are not at fault, you and your law firm will be held responsible for any data breaches that affect clients. And data breaches are not uncommon. According to ABA's 2021 Legal Technology Survey Report, 25% of respondents reported a data breach (such as a lost or stolen device, hacker, break-in, or website exploit) at some point.
Fortunately, there are steps you can take to protect your firm and clients' sensitive data against cyber threats: using secure tools, implementing effective backup and recovery, training employees to use best cybersecurity practices, and more.
Not sure where to start? Keep reading to learn about how Tabs3 can enhance your law firm's cybersecurity.
Five ways that Tabs3 supports a secure legal practice
1.   Secure file sharing
When you share sensitive documents via email, flash drive, or even paper files, you run the risk of having lost, misplaced, or stolen data. Even if your clients give you the green light to send unsecured information, it's your responsibility to follow the law by protecting their confidentiality.
With software integrations like LexShare, a file-sharing software that provides bank-level security measures, you and your clients can collaborate from anywhere, sharing confidential information without compromising data security or compliance. Not only does this offer an extra layer of protection against hackers, but it also allows you to share files of any size, a feature often limited by email capabilities.
2.   eSignature
In a world that is becoming increasingly virtual, the thought of scheduling a time to meet with your clients to obtain a signature in person can be daunting. As noted above, though, companies and consumers alike are aware that choosing to share files and obtain signatures via email can increase your risk of data breaches.
This is where eSignature comes into the picture. With LexSign, you can share files and obtain signatures in just a few clicks. This feature significantly increases client convenience and improves your law firm's workflows, and it also deploys secure cloud technology to prevent files from being tampered with, stolen, or lost.
3.   Tabs3 Connect
While Tabs3 software secures the technology at your firm, you may be wary of accessing your information from another location or device and putting yourself at risk of a cybersecurity breach. It's understandable that you would have this concern. But with the right software, there is no reason to worry.
Tabs3 Connect allows for secure, efficient remote work by providing mobile access to your Tabs3 software. Use your smartphone to enter fees and costs, access documents, schedule appointments, and more, without worrying about data security. Our state-of-the-art technology ensures that encrypted data stays where it belongs and will never be stored on someone else's server or even on your device (should it be lost or stolen).
4.   Data Encryption
While it's important to protect your data when working remotely or when sharing documents, it is equally important to protect your internal files. Encrypting your files helps your firm protect data that contains sensitive information by preventing files from being read by software other than Tabs3 Billing or PracticeMaster.
This Platinum feature adds a layer of security to your data without compromising functionality. As an additional layer of protection, you can restrict access even further by determining which software users can interact with encrypted files. 
5.   Security benefits of on-premise software
While much has been said about the security benefits of cloud-based software, it's important to distinguish the advantages of on-premises software. On-premise software allows law firms significantly more control over how software and servers are configured, as well as where and how data is stored. The ability to customize means that compliance requirements for personally identifiable information, data retention, and data storage may be easier to meet. You can work closely with your IT staff and any technology consultants to come up with a plan that meets your law firm's unique needs.
On-premises software also is more convenient to access if your practice needs to conduct security audits. Security audits are a smart way to ensure that your practice is taking all the necessary steps to protect client information.
Secure your law firm with Tabs3
With Tabs3 Software, you can improve workflows while also gaining the peace of mind that your firm and clients' sensitive information is safe from cyber-attacks.
Ready to enhance your law firm's cybersecurity? Request a free trial or schedule a walkthrough demo today.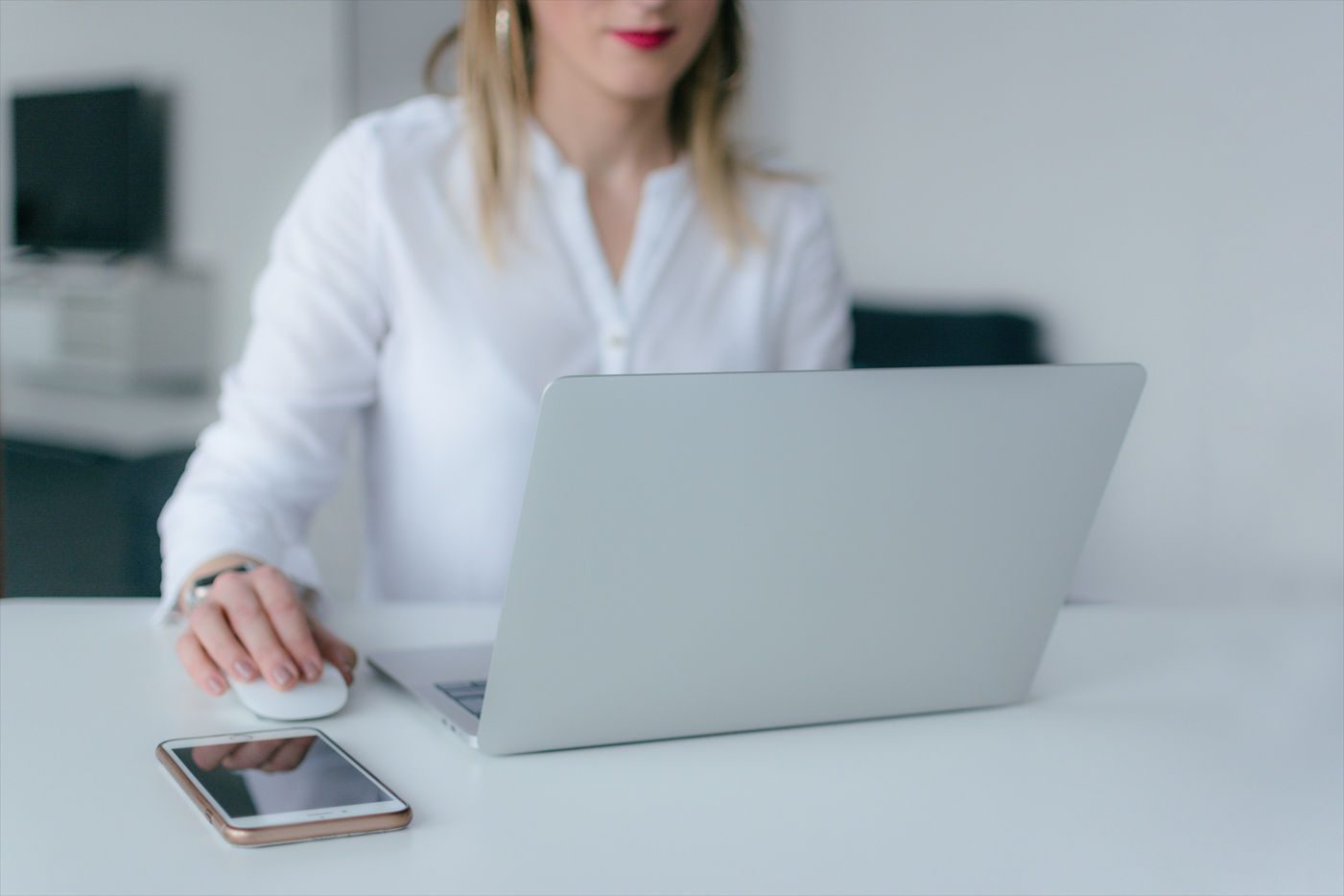 October is Cybersecurity Awareness Month, a collaborative effort between The Cybersecurity and Infrastructure Security Agency (CISA) and the National Cybersecurity Alliance (NCA) to raise global awareness about cybersecurity.
Why is this important to law firms, though?
According to the American Bar Association (ABA)'s 2021 Legal Technology Survey Report, 25% of respondents reported a law firm breach at some point. With the vast amount of sensitive, valuable information involved in the day-to-day tasks of legal work, it's no surprise that law firms, and their legal technology, are a common target for hackers.
To keep your firm and clients protected from cyberattacks, it's important that you implement strong company-wide cybersecurity practices. Read on to learn more about the importance of secure technology for law firms.
Unsecure technology risks for law firms
Cybersecurity attacks can result in compromised communications, loss of access to essential information, data leaks, loss of trust in your law firm, and even malpractice claims.
These attacks don't just impact your law firm, though. They also put your clients at risk. As a lawyer, you have ethical and legal obligations to protect your clients' information. As stated in ABA Rule 1.6: Confidentiality of Information, "a lawyer shall make reasonable efforts to prevent the inadvertent or unauthorized disclosure of, or unauthorized access to, information relating to the representation of a client."
Additionally, three ABA formal opinions you should be familiar with include:
Even in the event of a cyberattack, you as a lawyer can be held responsible for any privacy breach that affects your clients.
Five ways to secure your law firm's technology
To protect your law firm from cyber-attacks, it's important to stay up-to-date with technology best practices and implement company-wide cybersecurity policies. The five tips below are a great place to start.
1.   Be cautious with emails
Emails are common targets for phishing scams. Some common traits of phishing include:
Offers or statements that are too good to be true
Odd requests with a sense of urgency
Hyperlinks
Attachments that are unexpected or don't seem to make sense
If you receive an out-of-character email from a colleague or client, check the email address to see if it's legitimate. If you're unsure about a link, hover over the link to see where it goes, and if it's a popular site, be sure to check that everything is spelled correctly. If you find an email to be suspicious, it never hurts to get a second opinion or confirm with the sender through another form of communication.
2.   Browse safely
Whether it's a pop-up, fake site, or questionable link, one wrong click can harm your device in a matter of seconds. When you're working online, there are a few steps you can take to avoid compromising your data or device.
For example, make sure you're using Google Chrome as your default browser to access your preferred legal journal. This will allow you to add privacy extensions to block activity such as spying ads and hidden trackers.
It's especially important to browse safely when you're working remotely. If you're away from your secure workplace network, use a virtual private network (VPN) to hide your IP address and keep your browsing activity from being tracked. This is crucial when accessing legal documents or transmitting client information.
3.   Use secure passwords
How many online accounts do you log in to on a regular basis? Ideally, each of these accounts should have its own unique password. If your accounts share the same password, keep in mind that one compromised account likely means multiple compromised accounts.
In addition to having strong, unique passwords, you should also change them on a regular basis to keep them hack-proof. It's also a good idea to enable two-factor authentication, which adds an additional layer of security to your accounts.
If you're concerned about being locked out of your own accounts, consider implementing a password management tool such as 1Password or LastPass to keep your passwords safe, secure, and all in one place.
You'll also want to train everyone at your law firm, from paralegals to partners, on how to create secure passwords and remind them of the dangers of sharing or reusing passwords.
4.   Prepare an incident response plan
According to the ABA's 2021 Legal Technology Survey, only 36% of respondents said their firm has an incident response plan (IRP). While implementing an IRP can be an expensive and time-consuming process, the aftermath of a cyberattack or data breach can be far more costly.
Your IRP should include provisions for cybersecurity issues and natural disasters alike.
5.   Use secure practice management technology
With remote work on the rise, now is a good time to invest in practice management software that keeps your law firm up-to-date, efficient, and secure.
Secure file-sharing software eliminates the need for sharing sensitive information through emails, flash drives, and paper documents. Not only does this allow you to access your files from anywhere, but it also helps to protect your clients' confidentiality and keep your firm compliant.
Keep your law firm secure with Tabs3
Our reliable, easy-to-use practice management software is designed to help law firms boost productivity, stay organized, and maintain client confidentiality. With secure file-sharing and e-signature features, clients can rest assured that their data is protected.
For added security, try the Platinum edition, which includes:
Tabs3 Connect, which allows for more efficient remote work
HotBackup, which backs up your data on an ongoing basis
Auto-Recovery, which protects your data from power outages, lost network connections, and data corruption
Interested in learning more? Request a free trial or schedule a walkthrough demo today.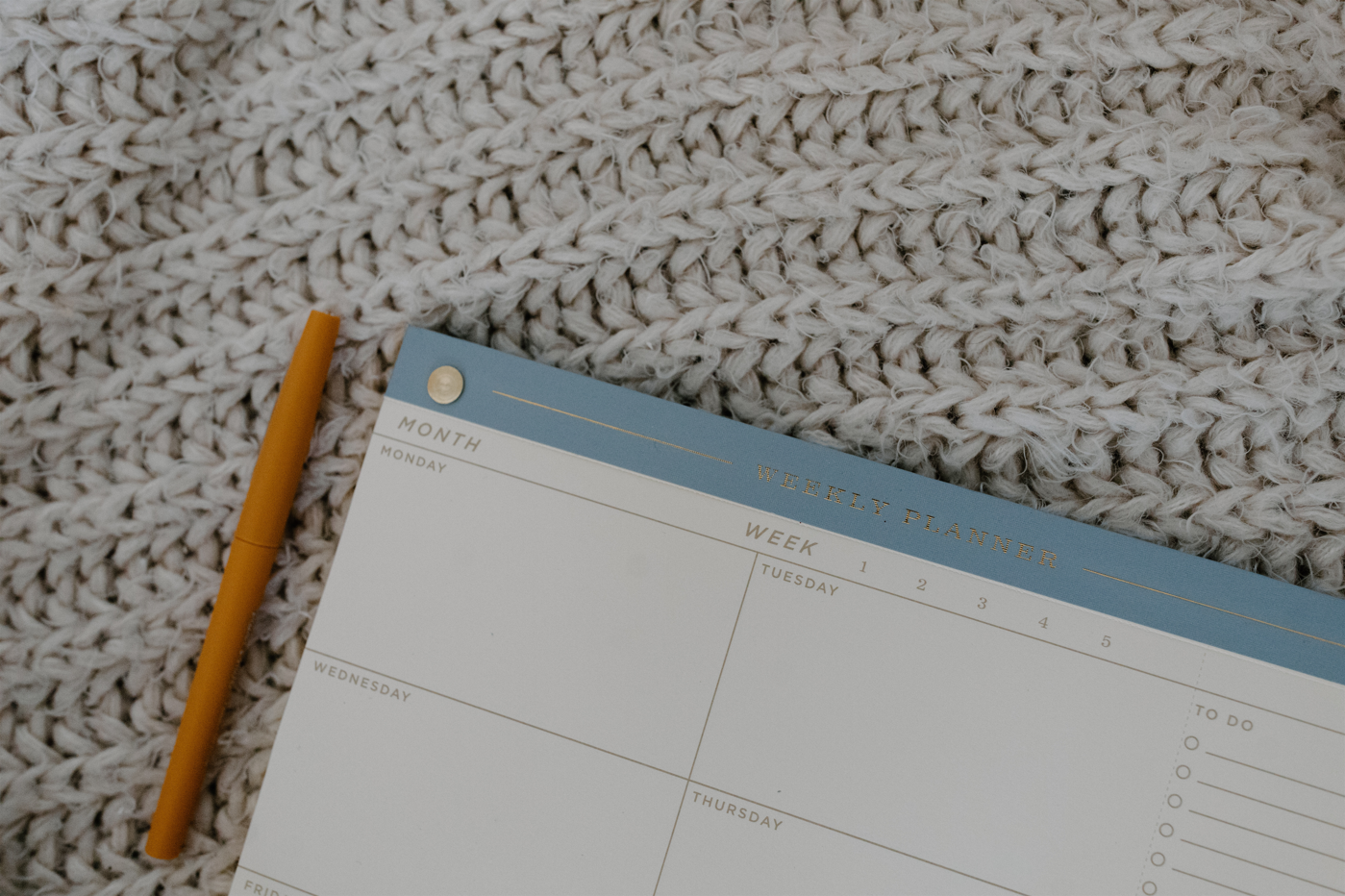 The end of the year can often be a hectic time for any business. From strategic planning to client appreciation and wrapping up long-term projects, it can be overwhelming to enter this quarter without a structured plan in place.
Instead of diving in headfirst, eliminate unnecessary stress and administrative tasks by sitting down and planning out your priorities for the end of the year. By cutting out the "should do's" in favor of the "must do's," you can establish clarity about shared goals amongst attorneys and legal staff, and give your entire legal practice the gift of an easier end of the year.
Here are the steps you can take in Q4 for a strong wrap-up in 2022, and an even stronger start to 2023.
1.  Check in with your business goals
Ideally, law firms should evaluate business goals every quarter, not just to see if you're on track, but also to make sure that your current business goals still make sense for your firm. But time is a precious resource, and it's normal for larger business goals to get lost in the day-to-day of running a profitable operation.
If that happens, then Q4 is the time to check in on the goals you set at the start of the year. Take a look and assess them to decide if they're still applicable. Then, pick your path:
If they aren't, set them aside and craft appropriate new short-term goals for the end of the year
If your original business goals are still relevant, identify what steps you can take in the next few months to achieve them
This process is a good opportunity to reflect on why achieving certain business goals ended up taking a back seat. What could you do next year to ensure that they remain an ongoing priority?
2.  Review your KPIs
Key Performance Indicators (KPIs) are the metrics we use to evaluate success. Q4 is the perfect time to review how you've performed against the KPIs you set for yourself. Where is there room for improvement? Where did you go above and beyond, and what made that possible? What KPIs are unrealistic, or impractical?
Focus on the KPIs that matter, and make sure that you're reviewing your firm's performance against only the most relevant metrics, so you can gain a more accurate picture of overall successes or opportunities for improvement.
3.  Identify areas to improve operational and administrative processes
Operational and administrative processes can be some of the most time-consuming (and least billable) tasks in a business. In Q4, take the time to review them and evaluate how you can increase efficiency while eliminating pain points or redundant manual work.
For example, tasks related to billing and calendar tracking are all too often pushed to the last minute, or late in the evening when everyone else has gone home. Consider billing management software that can automate these tedious tasks and sync data to cut down on administrative work.
For example, Tabs3 Financials are specifically designed to increase efficiency and improve accounting processes for law firms. With minimal setup and no workarounds needed to satisfy bar association compliance requirements, you can print financial statements, write checks, reconcile bank statements, and manage client trust accounts in one easy-to-use and fully integrated system.
4.  Analyze growth goals for next year
Review your strategic priorities for 2023 and consider where you can cut down on costs or increase growth. Whether it's ramping up marketing efforts, improving billing efficiency, or growing your client base, there are always opportunities to enhance existing processes.
For example, perhaps you want to focus on attracting clients that are a better fit for your particular legal practice. Teams can use the billing and collections process to improve your client base. Take a look at your best clients and consider how you can optimize a retainer to incentivize them to continue with your practice.
Alternatively, look at clients that regularly pose slow-payment issues, demand excessive discounting, or are otherwise disproportionately problematic. Are these clients the right fit for your firm? Or would letting them go free up time needed to focus on clients who are a better fit for your team?
5.  Connect with your clients
Many people use the end of the year to review what's working and what isn't, and that includes your clients. Build a strong fourth quarter by revisiting your client relationships and seeing how they can improve. Now is a great time to follow up on past clients, check in with your current ones, and listen to their priorities for the coming months.
If you understand your clients' needs, you'll be better positioned to advocate for your firm and discuss how you can help with their upcoming issues. This time is also ideal for sharing new services or end-of-year promotions with clients.
Furthermore, connecting with your clients and listening to their feedback with an open mind is an important opportunity to learn what your firm could be doing better. Rather than just shaking hands and thanking them for their business, capitalize on this interaction to ask for their thoughts about your services. When done right, this will make your client feel valued and heard, and provide you with important considerations to take back to your practice's stakeholders.
6.  Plan for the holidays in advance
Q4 is full of holidays and celebrations, and it can also be the month of endless client gifts: cards, gift baskets, and other tokens of appreciation pile up on countless desks. It can be hard to stand out from every other business.
To ensure your firm isn't lost in the crowd, don't treat the holiday season as a rote chore. Start planning early to brainstorm, plan, and execute a holiday marketing plan that fits your goals and priorities. Rather than just mailing out a standard gift, be intentional with your holiday plans. Tailor your gifts and marketing to your clients' needs and be sure to leave time for connecting with clients and other practices on a social level.
7.  Start your 2023 marketing plan
Marketing is an important part of any business, and that includes legal practices. Use this time to realistically evaluate your existing marketing plan and how you can improve it in 2023.
You can examine your marketing through a number of different lenses:
Are you exceeding or underutilizing your marketing budget? If so, why?
Are you intentionally focusing your marketing efforts with a clear plan for strategic growth priorities, or are you just going through the motions?
Are your marketing efforts focusing on the areas of your practice with the most growth or profit potential?
How are you evaluating your marketing? What data metrics are you using, and are those the right marketing KPIs?
Are your marketing efforts reaching your desired audience?
How can your marketing efforts be more efficient and deliver better results?
These are all important questions to ask when designing an effective 2023 marketing plan and can help build a better strategic agenda in the coming year.
Kick off a successful Q4 with Tabs3
With a robust suite of practice management, time tracking, billing, and accounting tools designed specifically to meet the needs of busy law firms, Tabs3 Software has all the necessities to help you achieve your law office's goals, both in Q4 and 2023.
Experience the difference that Tabs3 software can make! Schedule your free walkthrough demo today.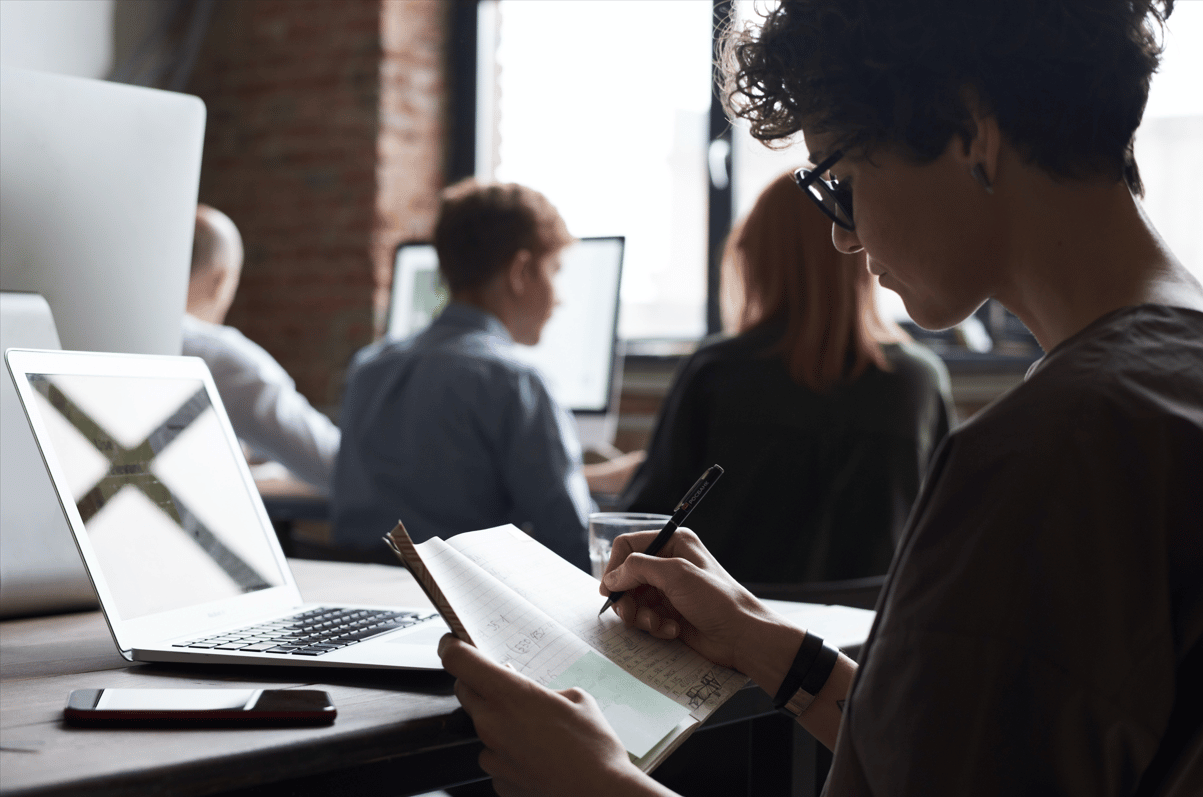 Like it or not, the modern legal industry operates at a break-neck pace. To have any hope of keeping up with clients' increasing expectations, every member of your legal team should have remote access to your firm's legal practice management software. By embracing cloud hosting, your entire legal staff can provide an outstanding client experience even when traveling or working from home.
Whether your legal staff works from home year-round or simply needs to track time and expenses when out of the office, Tabs3 Connect has the flexibility required to keep your law firm nimble, agile, and secure.
Remote work is here to stay
Let's embrace it.
Law firms around the world were forced to adopt remote work out of necessity due to the COVID-19 pandemic. And while some firms have chosen to return to strictly in-person operations in the office, many have decided to continue exploring the frontiers of legal technology and allow attorneys to continue working remotely.
Attorneys are generally thrilled to gain back the time and money spent on their former commute. Meanwhile, law firms benefit from a simultaneous decrease in overhead costs and an increase in staff productivity and loyalty.
In light of these conveniences and many others, managing partners now recognize that there's no real reason to chain attorneys to their desks at the office. Remote access to law firm practice management software, makes it possible to coordinate and supervise legal staff with ease, all while protecting clients' confidentiality.
Most trials and court hearings are still held in person, of course. However, with secure access to fully integrated law firm practice management software, attorneys can complete their most common tasks from home, including:
Billing
Conducting negotiations
Reviewing legal documents
Keeping clients up to date on their legal matters
Planning and setting appointments
Sending and receiving secure emails
Time tracking
Aside from a bit of trust in your legal staff, all you need to get started is remote access to a reliable, seamlessly integrated law firm practice management software.
3 pathways for remote access to Tabs3 Software
As a leading provider of law firm practice management software, Tabs3 is trusted by tens of thousands of legal professionals every day. Though Tabs3 Software is an on-premise practice management solution, advancements in cloud technology have enabled them to offer multiple convenient, reliable solutions for remote access.
1.   Tabs3 Platinum + Tabs3 Connect
This winning combination provides remote access to all of your law firm practice management software's most essential features on a phone, tablet, laptop, or home desktop, including the Tabs3 Matter Manager. Tabs3 Connect allows attorneys to enter fees and costs, check their calendar, view documents, and more with ease.
To protect data security, sensitive client information is stored on the law firm server, rather than on attorneys' mobile devices.
2.   Remote access software
Remote access software provides secure access to your legal practice management software via an internet connection between your office server and home computer. When configured properly, remote access software offers your legal staff secure access to all Tabs3 Software features from almost anywhere. With this method, only a minimal amount of data travels between attorneys' home devices and office computers.
For the best results, pair your remote desktop client with a VPN, and consult with your IT team about configuration.
3.   Cloud hosting service provider
Most cloud hosting service providers specialize in supporting law firms with compliance, data security, and performance you can count on. Cloud hosting allows your legal staff to enjoy complete access to the desktop version of Tabs3 while managing partners can breathe easier about IT concerns.
For long-term remote access to Tabs3, cloud hosting can be a good option for a high level of data security and convenience.
More tips for secure remote work
Though the benefits of remote work are easy to see, legal staff must proactively embrace enhanced cybersecurity measures to preserve data security. In recognition of the myriad challenges that accompany remote work in the legal industry, the American Bar Association has directed lawyers to "make reasonable efforts to prevent the inadvertent or unauthorized disclosure of, or unauthorized access to, information relating to the representation of a client."
Fortunately, law firm practice management software makes remote work practical, secure, and efficient. Still, training all legal staff on the importance of confidentiality, data privacy, and security protocols is a must. Managing partners should also prioritize developing a written work-from-home protocol that dictates the exact steps attorneys and other legal staff should take to safeguard data security when using legal practice management software outside of the office.
Your work-from-home protocol may direct attorneys to:
Avoid unsecured Wi-Fi connections when accessing law firm practice management software
Avoid transmitting client information over unsecured Wi-Fi connections
Utilize virtual private networks (VPNs) when accessing legal practice management software or transmitting client information
Set up multi-factor authentication for all work-related applications
Choose strong passwords for all work-related hardware and applications
Avoid accessing legal documents or video conferencing with clients without a private environment
Turn off listening-enabled devices (Amazon Alexa, Google Home, etc.) in their workspaces during phone calls and videoconferences, because these devices listen to and record conversations automatically
Your IT support team should also review the terms of service of all law firm software and ensure:
All computer systems are equipped with up-to-date firewalls and anti-malware software
All data that's stored remotely is backed up securely
Portable devices can be scrubbed of client data remotely
Embrace mobility and data security with Tabs3 Software
There's a reason that over 98% of our customers are satisfied with their software solutions. (In fact, 9 out of 10 of them recommend Tabs3 Software to other law firms.)
Stop compromising on cybersecurity by using vulnerable, unsecured platforms for remote work. From document and project management to time and expense tracking and more, Tabs3 Software offers the reliability and trusted service you expect from an industry-leading legal practice management software.
Remote access with Tabs3 Software is secure, compliant, convenient, and accessible. With over 40 years of experience providing cutting-edge legal technology to law firms just like yours, we're committed to upholding even the industry's strictest compliance and data security regulations.
Check out the Platinum Edition product page to learn more about what Tabs3 Connect has to offer.
Request your free trial or schedule a walkthrough demo to see how Tabs3 Software's fully integrated suite of software products can revolutionize the way your law firm functions on a day-to-day basis.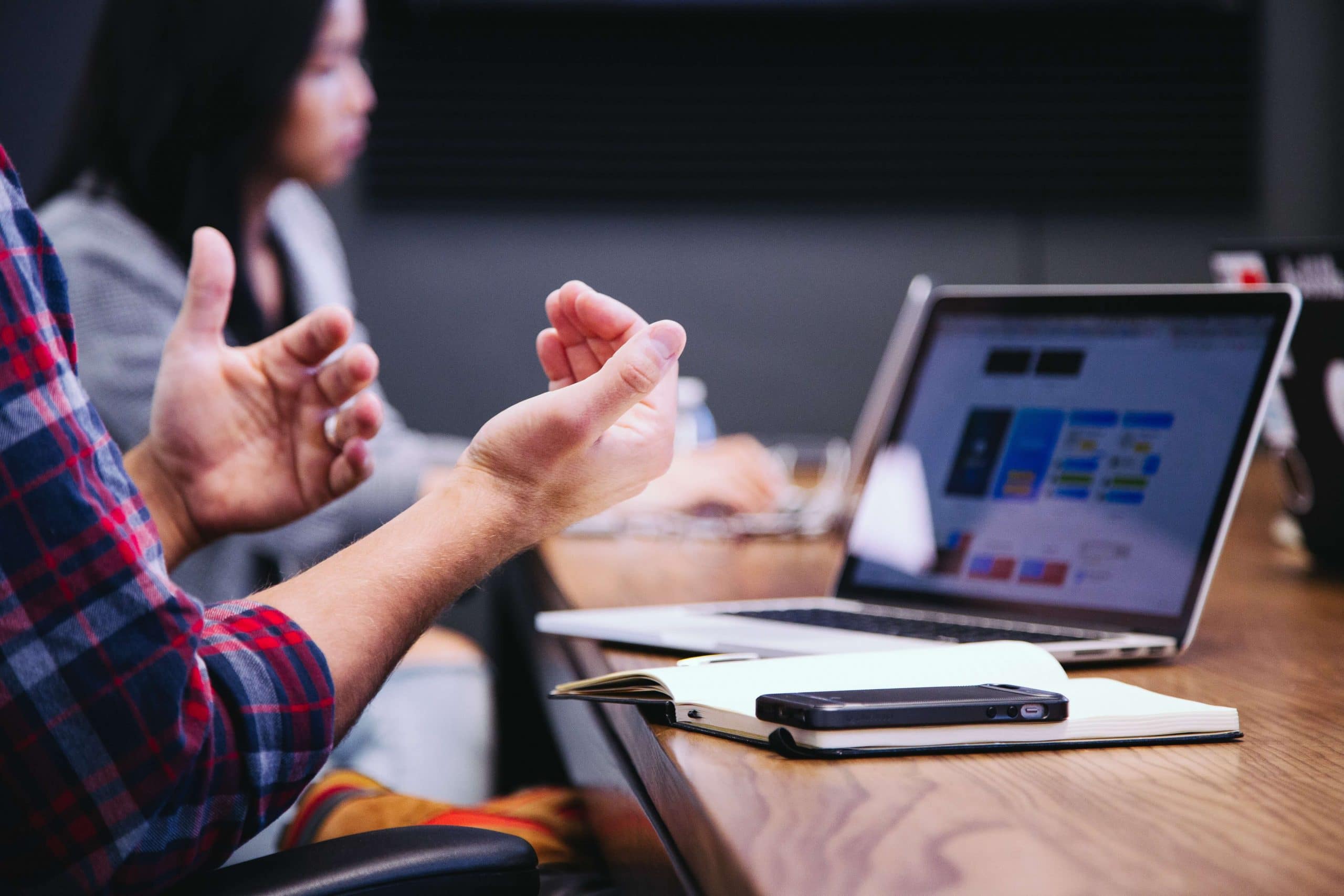 Finding the right tools for running your law firm is hard. You must understand your workflows, consider both current and future needs, and anticipate how new technologies will impact your staff, clients, and potential revenue.
Because it's not an easy decision, law firms often rely on traditional fallbacks to manage their practice. But if your law firm is still using Outlook or other general-use practice management tools, you might be missing out on key features that can help you:
Boost your efficiency and productivity
More effectively manage projects and deadlines
Streamline time-tracking, billing, and payments
Increase revenue and improve cash flows
Make more informed, data-driven decisions
And if you're using multiple software products without robust integrations in place, you may also be losing additional time as you switch between different software tools and manually transfer data between them.
There is a better solution. Implementing a fully integrated practice management solution can streamline project management, time-tracking, billing, and accounting – especially if your tools are optimized to meet the unique needs of law firms.
Project management
It might go without saying, but whatever practice management software your firm uses should empower your attorneys and staff to manage matters more effectively. That means the right software solution will offer a full suite of project management tools built specifically for lawyers.
Calendars and matter management
Your practice management software should allow you to create customized project timelines for different clients and matter types. This feature facilitates easy access to all activities associated with a matter in one place. A built-in calendar can also help you keep track of appointments, deadlines, and other important events.
Document management
You should also be able to import, name, organize, and file documents within your project management software. Your software should integrate seamlessly with common document tools like Word and Excel, allowing you to save future documents directly to your practice management system.
Feature highlight: Document management software can save attorneys time on document assembly by using the client information already stored in your system to automatically generate and populate common legal documents. 
This not only saves you the time and tedium of manual data entry but also reduces the likelihood of errors from double data entry.
Conflict of interest searches
One of the benefits of using software designed specifically for law firms is that it allows you to more effectively check for conflicts of interest, heading off compliance issues before they even come up.
Legal practice management software can help your attorneys instantly spot potential conflicts of interest by searching through your records for all past and previous clients and contacts.
The resulting reports should also allow you to locate, access, and view the records in question.
Time tracking and billing
Matter management isn't the only software tool your firm needs. You'll also want a fully integrated time tracking and billing solution to help your attorneys capture time as they work and bill for it.
Time tracking
Accurate time tracking is key for any law firm, and attorneys that wait until the end of the day to record their billable hours can lose track of 10% of their billable time. Your law firm should look for software that includes easy-to-use timers, so they can track their billable hours as they go.
Invoicing and billing
Tracking hours is important, but so is quickly and easily generating and sending invoices. Manually preparing invoices can be a major administrative hassle and a drain on your attorney's efficiency, but with the right invoicing and billing software, you can instantly generate invoices for time entries and send them as PDFs directly to your clients' email.
Paperless pre-bills and batch billing can further streamline your billing workflows and free up more time to spend on client matters.
Payment processing
Accepting credit cards is one of the most surefire ways for law firms to collect payments faster and improve their cash flows.
Many law firms have historically shied away from credit card payments due to trust account compliance concerns and high payment processing fees. Thankfully, there are software tools specifically designed to help law firms compliantly process online payments.
Depending on your locality, the right software may even allow you to pass on processing fees to your clients through surcharging.
Reporting
Time tracking and billing software that includes analytics and robust reporting can also help you assess your invoicing and collections processes and make better decisions for the financial health of your firm.
Reports can help you identify your most valuable clients and practice areas, spot unbilled transactions and hours, and gain a full-picture view of your firm's accounts receivable.
Accounting
Almost every law firm uses accounting software, but few firms use one designed with lawyers in mind. By choosing accounting software designed specifically for attorneys, you can print financial statements, write checks, and reconcile bank statements while ensuring bar compliance.
Trust accounting
One of the greatest potential pitfalls in legal accounting is the need to remain compliant with the bar rules for managing trust accounts. The right trust accounting software can help your firm maintain trust fund accounting compliance while also making trust accounting easier and more manageable.
Tabs3 Software has the tools your firm needs
With a robust suite of practice management, time tracking, billing, and accounting tools designed specifically to meet the needs of busy law firms, Tabs3 Software can improve the operations at your firm.
To see how Tabs3 can help you run a more efficient and profitable firm, schedule a demo or sign up for a free trial today.