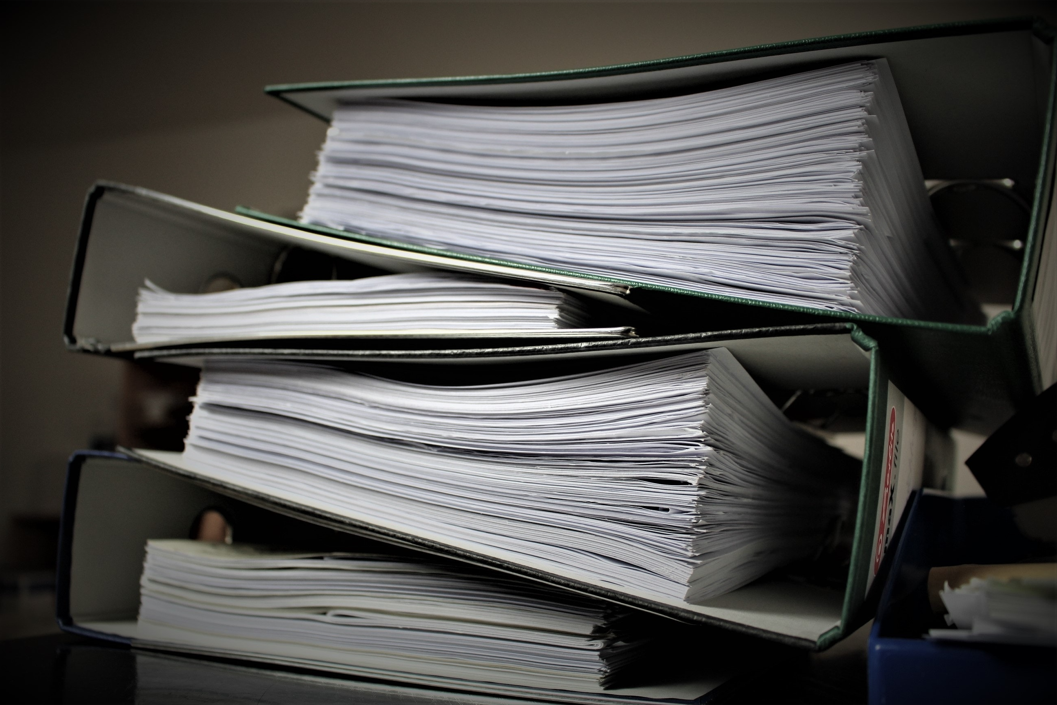 Law firms often deal with complex matters, and many law practices spend significant overhead time in task management. Some operations in a legal practice need hands-on workflows to succeed.
But, hear us out: not everything has to be done manually. In fact, firms that don't automate at least some of their processes are sacrificing valuable time that could be spent on more immediate or lucrative tasks.
While all processes in your practice require careful planning and oversight, automated tasks cut out repetitive manual work to give lawyers back some much-needed time in their day.
How automated workflows function
Automated workflows are often part of legal practice management software, which provides a central place for business operations and management. By housing data in an integrated and organized system, law firms gain access to a number of automated workflow functions that cut out the need for manual task initiation.
Automated workflows are designed to follow a set of instructions to perform tasks. They rely on basic if/then instructions: "if" an event takes place, "then" the program starts an action. When set up to run automatically, workflows streamline common tasks by starting the next function related to a previous event.
Take document assembly as an example. Users can create document templates, such as fee agreements and contracts with designated fields for input. Once you add a new client to the system or trigger another event, it will automatically assemble a fee agreement document with the client data already filled in, alongside prompts for further information.
Other common workflow automations for law firms include:
Adding calendar appointments
Starting emails
Creating document management records
Calendar reminders (i.e., Statute of Limitations reminders)
All of these tasks need to get done, but they each take time away from your team. Let's say these tasks take just 10 minutes each day per team member. If you automate these tasks, you could save more than 40 hours per team member each year. That's an entire workweek's worth of hours you could spend on higher-value tasks at your practice.
Start with the regular, repetitive pain points
The best tasks to automate are the ones you have to do frequently. Think about the systems or tasks that cause the most frustration. Meet with your administrative or accounting team members to learn about their repetitive tasks, especially redundant functions like duplicate data entry.
For example, review your client billing process. Is your team creating each invoice, and manually adding each team member's time? An automated system can create batch invoices based on time-tracking data. Instead of manually drafting each invoice, your team can quickly review and edit invoices as needed, then send them out either individually or as a batch to your clients.
Keep in mind that automated tasks are here to help reduce effort on predictable, repetitive tasks. If automation seems overwhelming, start with two or three tasks and go from there.
Automated workflows that will save you time
Workflows can be set up either to run automatically after certain events occur, manually, or both. This provides flexibility for your team to find the best system that works for them.
Client record creation
When you create new records or make edits to an existing record, automated workflows can help ensure that other related tasks are updated. For example, adding a new client record can prompt timekeeper assignments or calendar tasks.
Calendaring
The best legal practice management software includes an attorney-friendly calendar that syncs with Outlook, so you never miss an event. With automated workflows, events, deadlines, or new clients can automatically trigger appointment scheduling and calendar reminders, which helps keep your schedule organized and top-of-mind.
With calendar plan templates, lawyers can schedule a series of events from one kick-off date, such as a client onboarding. As an added bonus, integrated calendars can also alert users to double bookings to prevent future conflicts.
Document assembly
There are many opportunities for document assembly with automated workflows. You don't have to copy, paste, save as, and still risk carrying information between documents. While the initial setup takes a bit of time, it can quickly become a go-to workflow for your entire team.
Common document assembly for new client records includes thank-you letter generations and contract agreement assembly. With these tools, teams can easily build a strong first impression with new clients in a timely manner.
Time tracking
It can be easy for lawyers to become laser-focused on a task and lose track of time, which can interfere with billable hour limits and your productivity for the rest of the day. With time trackers, legal staff can track their time for multiple projects in a day so you can ensure that all of your time is captured and ready to include on a statement.
Reporting
When your firm prints the same set of reports every year, quarter, month, week, or any time in between, you can save time by having your reports ready to print all at once with a single click. Report suites can offer an easy one-step option to print a predefined set of reports with the click of a button.
Launching related programs
In addition to document assembly, adding a new client to the system often requires other related tasks. With PracticeMaster, when a new client or contact is added to the system, it can be set to automatically open a conflict of interest search window to review their name against your existing database.
Save time and start automating workflows today
Tabs3 Software is a fully integrated legal practice management software designed to make your life easier with workflow automation and other integrated tools, such as billing, time-tracking, accounting, online payments, advanced reporting, and document management.
Start automating workflows today, and build time back in your day to focus on big-picture items. To see how Tabs3 Software can help your law firm automate workflows, schedule a walkthrough demo or sign up for a free trial today.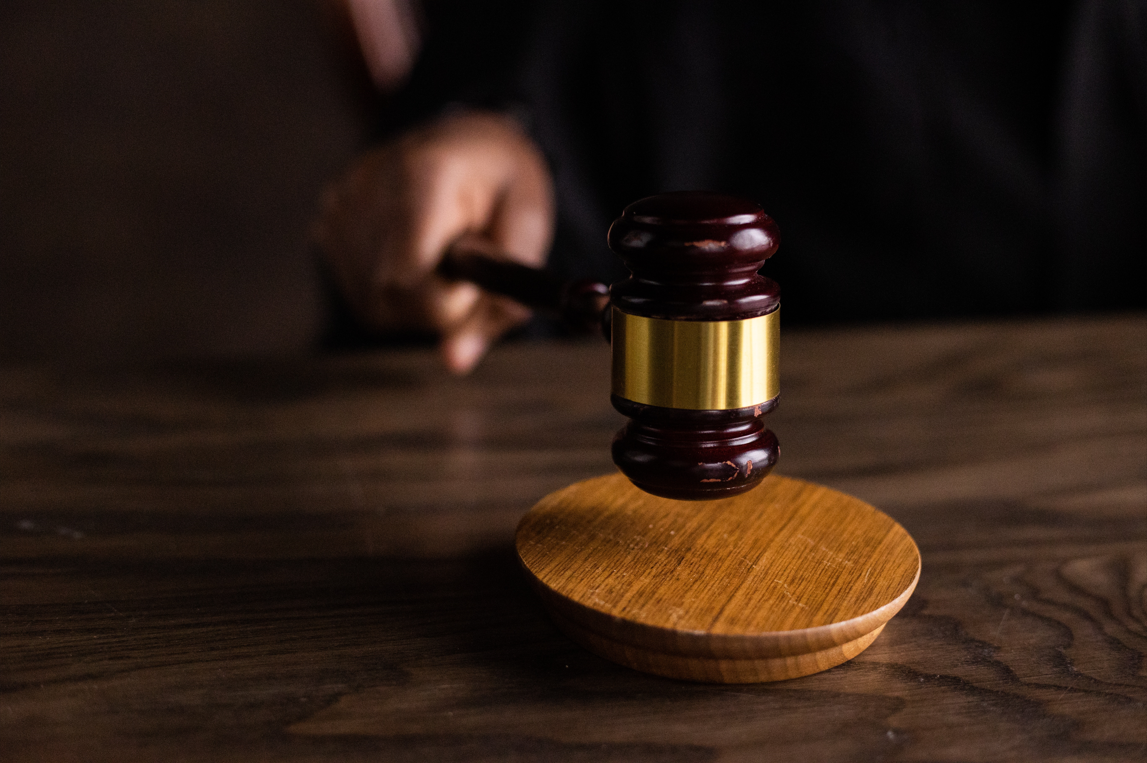 Practicing criminal law can be a high-stakes endeavor, and we're not just talking about client matters. Criminal law practices face unique challenges in managing and growing their practice, from navigating a competitive marketplace to working with difficult clients who may require payment plans.
As an attorney, it makes sense that your business practices and needs can sometimes take a back seat to immediate client needs. But in the long run, an inefficient practice management system will only lead to more problems for you and your clients.
This state of stress and disorganization doesn't have to be the default for your firm. Effective practice management software can help improve operations, increase profitability, and reduce stress, all while providing better support and representation for clients.
What is legal practice management software?
Practice management software is designed to help businesses operate more efficiently and effectively. Features can range from all-in-one solutions to customizable packages.
Practice management software typically includes:
Contact management
Time and expense tracking
Billing and invoicing
Calendaring
Workflow and task management
Detailed reporting and data analytics
Because legal practice management software is designed with attorneys in mind, law firms can quickly take advantage of the software's functionalities to improve their operations. For example, instead of spending hours trying to get your generic accounting software to support your trust accounting workflows, you can implement built-in trust accounting software to ensure your law firm doesn't miss a beat (or a three-way reconciliation deadline).
This means that from the outset, law firms are positioned to see a much faster ROI.
Three reasons criminal law firms need practice management software
Criminal law practices work on matters that are often time-sensitive. For such impactful work, it's imperative that legal staff have as much time as possible to focus on their clients' needs, without letting anything slip through the cracks.
When it comes to client intake, matter organization, and payment processes, practice management software can streamline your operations with results that benefit all parties.
1.  Improved client communications build strong relationships
Clients come to you for support and guidance in stressful situations. Firms that achieve clear and consistent communication will attract and convert more qualified leads and are better positioned to build long-term positive relationships that can result in opportunities even after a case is completed.
Legal client relationship management
Criminal law is a competitive practice area. You only have one chance to make a good first impression, and that starts with responsive communication.
A legal client relationship management (CRM) tool works with practice management software to provide a number of benefits to law firms:
Find quality leads: with logic based intake forms, criminal law practices can reduce the time it takes to sort through interested parties to find qualified leads for your practice
Quick, tailored responses: with built-in triggers, a legal CRM can provide appropriate and immediate follow-ups to qualified leads, such as scheduling a consultation and other next steps
Automated drip campaigns: increase touchpoints with prospective clients with email and text campaigns that can remind clients of upcoming appointments and deadlines, as well as other relevant calls to action
Contact management: eliminate manual and redundant data entry with an integrated CRM that automatically syncs with your practice management software
Simplify email management
Client relationship best practices begin with effective communication, and email plays an important role in that. As such, your email organization should help you work better with clients. For example, PracticeMaster's email management system syncs with Outlook so staff can add client emails to their respective matter. With this feature, your team can work with a consolidated list of client communications so that everyone has access to all pertinent information.
2.  Secure and organized matter management achieves better results for your clients
Whether you're helping a client fight a DUI or navigate a fraud charge, you can't afford to overlook filing deadlines or misplace evidence. Practice management software, however, can help you better manage your time, schedules, and matters.
Efficient task management
You shouldn't have to rebuild the proverbial wheel over and over again for repetitive tasks.
Practice management software provides workflows for task automation, including:
Document assembly
Running custom reports
Starting emails
Adding appointments
Launching other software programs
These automated tasks reduce human error and save users time every single day, improving productivity and efficiency for criminal law firms.
Integrated calendar management
Instead of using an industry-agnostic calendar, consider powering your law firm with built-in calendars that help you track matter schedules.
Integrated calendar systems sync with your email and include:
Applying jurisdiction-specific criteria to reminders and due dates
Recurring reminders for regular meetings
Customizable security settings that determine which employees can see appointments for certain attorneys or clients
These features maximize your time so you can spend your energy on your matters and strategic business priorities.
Secure file sharing and eSignatures
Criminal law practices often operate with tight turnarounds and firm deadlines. Secure file-sharing and eSignature features enable teams to request documents, get signatures, and securely send information as quickly as possible by eliminating the need to print, mail, and return documents.
3.  Streamlined payment processes
Criminal law firms may need to employ a variety of fee arrangements to provide the right payment solutions for their clients.
Whether your clients prefer trust accounts, flat fee arrangements, retainers, or contingency, you can use your practice management software to support flexible billing options. Firms can use an attorney's standard rate, bill by timekeeper level (associate, partner, etc), or add custom rates for any client.
In addition to the flexibility to create a billing structure that works for each client, your practice management software can help you:
Accept online payments by optionally including a payment link within an emailed bill for faster payment
Schedule future and recurring payments
Track which draft statements are still under internal review
Quickly edit and update transactions on bills to ensure statement accuracy
Build a stronger practice with Tabs3 Software's comprehensive legal practice management tools
Top criminal law firms use Tabs3 Software to run a more efficient and profitable practice. Tabs3 is built to meet the unique needs of your practice, so you can spend more time working on the needs of your clients.
Schedule a demo with us and see why Tabs3 Software has been a leading choice that tens of thousands of legal professionals rely on every day.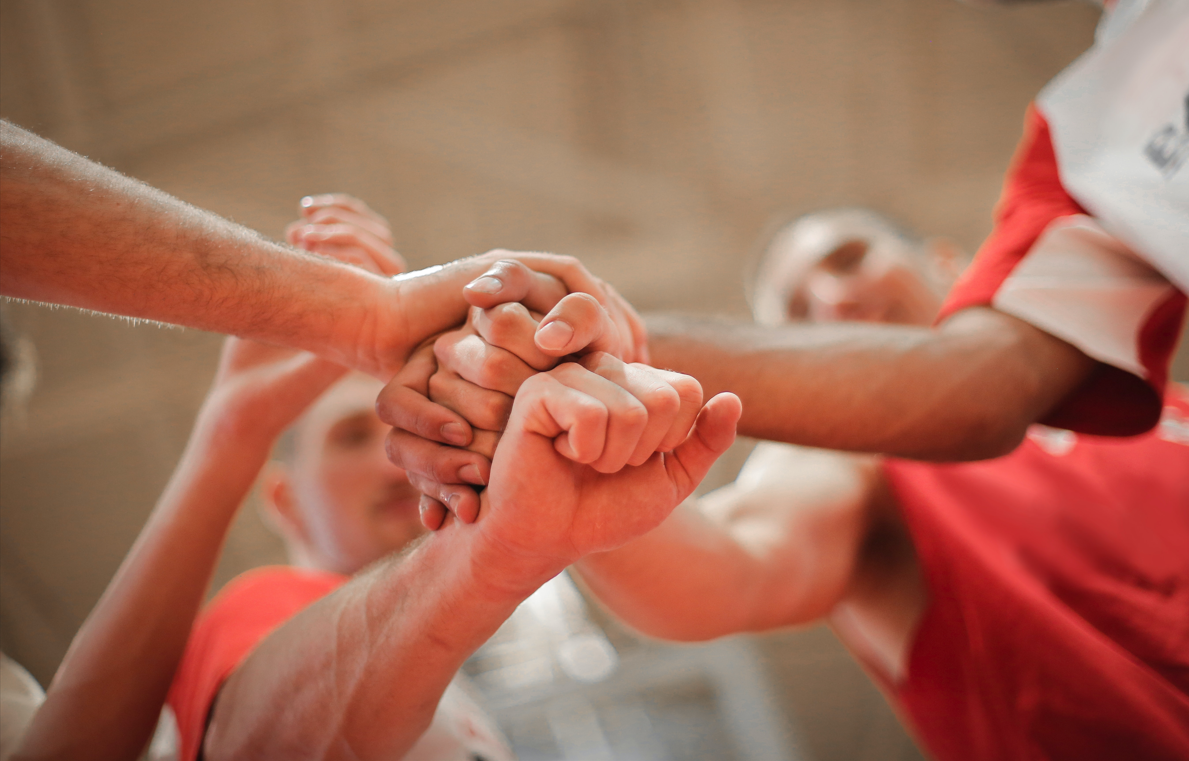 For law firms, it can be overwhelming to sort out exactly what software and programs you need in your starting line-up to operate at peak performance. Firms need to balance utility with user interface, cost, frequency of use, and a whole host of factors that can be difficult to predict.
This can result in a team of tools that aren't built to complement each other and may actually slow your firm down.
This can be as frustrating as watching your favorite college basketball team miss a game winning shot during March Madness.
But while tech grievances are common, your legal practice can leave them in the past. It's possible to build a system with all the functionalities your firm needs to succeed, without outdated or mismatched technology that drags you down.
If you're looking to create a more efficient workflow for your law firm, here's the starting line-up to get you there.
Practice management software
Practice management software is a centralized system designed to help legal practices function more efficiently. The software itself can range from all-in-one packages to customizable solutions designed specifically for your law firm, but the end goal of these solutions is to allow firms to manage their entire practice from one intuitive, convenient interface.
There are many functionalities within practice management software that support better workflows and task tracking for attorneys, including matter management, documentation, calendaring, communication, and more.
Matter management
Matter management tools keep case files organized, enabling your team to store all case data, files, contact information, phone records, tasks, and calendar events in one secure system. Authorized team members can collaborate with one another in the system from their desktop or smartphone, making it easy to find what you need, no matter where you are.
Document management and automation
Look for legal practice management software with built-in document management. This feature lets teams track who made what changes in a document, and when they did it. Your software should also enable linking between documents and matters. As a result, team members have more transparent collaboration, as well as a clear history of case matters and updates.
Document automation allows firms to build custom legal templates to save time on generating document. With document templates, team members can easily populate client or case information into the template, which helps reduce human error and manual administrative time.
Calendaring
More than your average calendar app, integrated calendars enable you to schedule tasks and appointments for individuals, groups, or the entire firm. The best software will also include calendar plan templates to schedule a series of events following a kick-off date, such as automated follow-ups after a client is onboarded.
For extra points, practice management calendars also alert you to double bookings. This feature can save hours of untangling scheduling problems and prevent missed appointments.
File-sharing and eSignature capabilities
Two-way secure file-sharing makes it easy to collaborate with clients and outside parties while minimizing risk for all involved. With eSignatures, clients can sign legally binding documents from any device, eliminating the need to print, sign, scan, and email documents. This improves the client experience and boosts turnaround time for documents, since clients are more likely to quickly sign and send forms when you make it more convenient for them to do so.
Time tracking software
Time tracking software can streamline administrative tasks and make tracking billable hours easier for everyone. When members of your legal team don't account for their time until the end of the day (or the end of the week), it can lead to inaccurate reporting. This can result in either shortchanging the firm or overcharging the client.
Neither scenario is ideal for growing a firm and can even pose compliance risks for your practice.
Time tracking software lets team members record how they spend their time throughout the day, which creates an accurate picture of their activities as they work. Look for software with mobile capabilities so your team members can track time no matter where they work.
With time tracking reports, your team can also analyze how they spend their time so you can check on their performance, client time allocation, and administrative pain points. As a result, firms can make informed decisions regarding how they need to spend their time.
CRM
Client relationship management software (CRM) is a tool that helps firms manage their client intake process and marketing efforts. Legal CRMs are built specifically with law firms in mind, which reduces the need for heavy customization.
Legal CRM provides many valuable tools for law firms, including email and text campaigns as well as automated follow-ups.
Automated client follow-ups
A robust legal CRM provides automated client follow-ups via email, phone calls, and/or text messages. With CRM software, firms can send automatic reminders about upcoming appointments or other deadlines. Firms can also use automated messages to follow up on missed calls to keep the conversation going with potential leads.
Email drip campaigns
Email drip campaigns can build stronger relationships with your leads by creating valuable touchpoints. For prospective clients, email campaigns can communicate information about the services your firm provides or next steps in the client intake process.
Text message functionality
Text messages have almost a 98% open rate, so it's an important resource for client communications. With a legal CRM, firms can share documents securely by text, as well as important reminders and next steps for clients. You can set up text message communication based on certain triggers or to send to multiple groups.
Billing and invoicing software
Billing and invoicing does not have to be complicated. With the right software, firms can create efficient systems that improve payment processing and compliance reporting without the usual headaches.
Get bills out quickly and easily
If your time tracking software is integrated with your billing software, creating and sending bills can be a quick and easy process every time.
Billing software makes it easy to:
Set up automated batch billing or send invoices one at a time. Bills can be password-protected for high-profile clients.
Pull billable hours from time tracking into client invoices with easy editing features for bills that need review.
Send invoices at the same time each month to create consistency for your clients.
Run advanced reporting to review records and ensure compliance.
As an added bonus, billing software makes it easy for firms to bill with flexible rate types such as split fee, flat fee, contingency, retainer, progress, or task-based billing.
Get paid faster
Within a robust billing and invoicing software, firms can use tools that will help them get paid faster, while also creating a streamlined payment experience for clients.
Look for software that accepts credit cards and online payments. Many clients prefer paying online because of the added convenience and are more likely to pay invoices in a timely manner. This helps with your firm's liquidity and reduces the time it takes you to follow up on past-due collections.
Trust accounting
Trust accounts have very specific parameters for compliance and state regulations. Billing software helps build trust accounting that is efficient and in compliance for your peace of mind.
Trust accounting features can provide:
Intuitive tracking and dashboards
Three-way reconciliation reports for trust accounts
Notices when an account falls below the minimum threshold
Tracking for an unlimited number of trust accounts
Positive Pay programs for your bank's fraud prevention program
These features make it easier to manage trust accounts with confidence while providing increased transparency for clients.
Make your tech stack work for you with Tabs3 Software
The technology you use should make your law firm easier to run, not harder. For a well-balanced and complimentary tech stack, an integrated system of practice management, CRM, time tracking, and billing software will create a winning strategy for you and your clients.
Build the tech stack you need with Tabs3 Software. Tabs3's suite of client and law firm-friendly tools offers fully integrated billing, accounting, and practice management tools to help law firms run more efficiently and profitably.
To see how Tabs3 can help your law firm work better, schedule a walkthrough demo today.
As an estate planning practice, you work with clients on emotional subjects: deciding what their legacy will be, mapping out their long-term care needs, and ensuring that their loved ones are provided for. Not only are you helping to plan for potentially difficult experiences for them and their loved ones, but the work itself also requires detailed and extensive documentation.
As an attorney, your goal is to help your clients solve their problems and prevent friction on often-contentious subjects, not to add further confusion with poor communication or less-than-perfect documentation. You can do this by supporting your clients with the right tools in place to streamline communications and accounting.
The best place to start? A practice management system built for you.
What is legal practice management software?
Legal practice management software is software designed specifically for law firms to help manage their practices more efficiently. Practice management software can range from comprehensive, all-in-one solutions to highly customized packages tailored to a law firm's specific needs.
Practice management software performs a number of different functions, including:
Contact management
Task and workflow management
Calendaring
Time and expense tracking
Reporting and analytics
Legal practice management software may also offer trust accounting, billing, payments, and client relationship management features. These features tie into the basic practice management functionalities, ensuring that information is accurate and easily accessible no matter how you're putting it to use.
Three reasons estate planning law firms need practice management software
Estate planning law can be complex, but the right tools can make it simpler for both you and your clients. Put your practice management to use for your law firm in these three ways.
1.   Improve your client experience with better communication
Client communications are a critical component of estate planning law practices. It is at the heart of a client's experience and can make the difference between a positive and negative experience with your firm. With this in mind, estate planning law firms need communication practices that simplify complex legal matters and bolster client confidence in your firm.
Legal client relationship management
A strong first impression is vital to converting leads into clients. One of the best ways to make a strong first impression? Being responsive with your communication.
A legal client relationship management (CRM) tool can make it easier to stay in touch with your clients from the moment they reach out with features like text and email communication, automated drip campaigns, and logic-based intake forms that help you qualify leads.
Email management
A solid email strategy helps build long-term relationships with clients. It allows you to educate them on topics related to their needs, build rapport, and remind them of upcoming deadlines and appointments.
That said, it can be difficult to stay on top of consistent communication for all clients without the tools to back it up.
Practice management software is a great way to simplify email management and keep everyone on the same page. For example, PracticeMaster's built-in email management software syncs with Outlook and allows you to add client emails to their corresponding matter. With this feature, you don't have to go digging through hundreds of email threads to find where your last conversation left off or forward email after email to colleagues.
2.   Automate tasks to save time
Estate planning requires meticulous organization and record-keeping to ensure your client's needs and wishes are followed correctly. If one task slips through the cracks, it can create a host of problems for both you and your clients. However, practice management functionalities can make it easier to stay organized without losing billable hours to project management work.
Secure file-sharing and eSignature
Secure file-sharing and eSignature tools remove the need to print, mail, and return documents, saving you and your clients valuable time. Clients can also sign a contract or upload documents from their smartphones. This tool provides added convenience for your clients, increasing the likelihood that they will return documents in a timely manner.
Besides being user-friendly, file-sharing and eSignature tools also provide a high degree of security compared to paper documents. With bank-level security for sensitive client data, your clients will feel safe sharing their data, and you can rest assured that you'll be protected from compliance risks.
Document automation
Organization is vital to an effective estate planning practice, but ongoing document tracking and assembly can be a tedious and time-consuming task. When you use robust practice management software like PracticeMaster, it's easier for legal teams to automate document assembly, importing, and sharing. PracticeMaster offers features like:
Document assembly: pull client information to fill forms and contracts with document assembly features, shaving hours off of traditionally tedious document assembly tasks.
Import documents: import documents and data. System plug-ins enable integration across Word, Excel®, Windows, Adobe® Acrobat, and more.
Built-in document management: track document changes, including which staff member made them. Firms can also link to documents and clients in their communications to keep everyone on the same page.
3.   Utilize accounting software that caters to your fee structure
Robust accounting features in practice management software can cater to different fee structures and simplify billing for all parties.
Estate planning law firms in particular utilize a variety of fee arrangements to provide convenient solutions for clients. Some clients may rely on ongoing service agreements and trust accounts to secure services, while others may benefit from flat fee arrangements for more straightforward needs, such as drafting a last will and testament.
Tabs3 Billing gives you virtually unlimited billing rate flexibility. Use attorneys' standard rate, bill by timekeeper level (partner, associate, etc.), or create custom rates for any timekeeper for any client. You can also use contingency, split fee, flat fee, retainer, progress, and electronic task-based billing when needed.
In addition to the features you need to create flexible billing structures, practice management software can also help you send your bills and accept payments faster, providing your firm with the tools needed to improve your cash flow. With Tabs3 Billing, your firm can:
Accept credit cards and online payments, and include a credit card remittance form on a bill for faster payment with Tabs3Pay
Print statements and email them as PDFs, one at a time or in large batches
Print draft statements and track which ones are still under internal review
Easily edit and update transactions on any bill to ensure accuracy for your clients
Do your best work with Tabs3 Software's full suite of legal practice management tools
Tabs3 Software is the ideal legal practice management software for estate planning law firms because it provides the tools you need to run an efficient and profitable practice. Tabs3's powerful features can be customized to meet the precise needs of your firm, so you can spend more time focusing on the needs of your clients.
See for yourself why Tabs3 Software has been trusted by law firms for decades, and schedule a walkthrough demo with us today.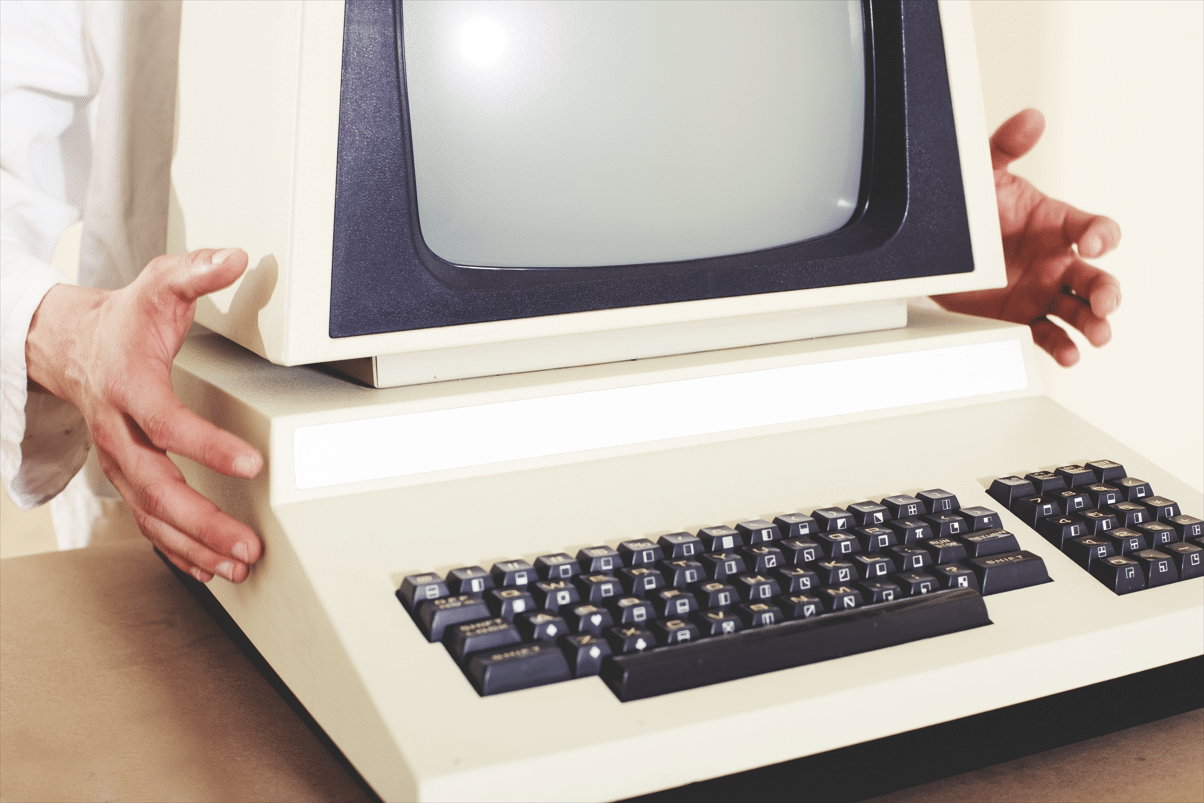 While computer hardware started the digital age and catapulted our technology to where we stand now, software is what has transformed our daily lives, and what will lead to exponential growth moving forward.  
But what is software, exactly? How did it begin? How did we end up here today, and where might we go tomorrow?  
The answer is surprisingly complicated. Not because the history is unclear, but because the inherent properties of software have made it one of the most collaborative and influential global inventions of the modern era. With such an abundance of incredible breakthroughs, innovative scientists, and memorable moments, it's impossible to identify every critical step along the way.  
And it's just getting started. 
What is desktop software? 
First, let's take a step back and define what exactly desktop software is (and even then, the answer has changed over time).   
Today, we understand software as a set of instructions given to a computer to help it accomplish a set of goals. Software in general is a collective term for applications, programs, and scripts that run on a computer or any other programmable device.   
Desktop software can also be referred to as application software, and it's typically installed over the personal or work computer. It's a version of a service or web application located on your device, which allows that computer to interact with the application without directly connecting to the app's website.   
As a whole, desktop software today provides useful cross-platform solutions that don't require intensive web services and don't impact your computer's core architecture. Desktop software is designed to be user-friendly, stable, responsible, and customizable to fit the user's preferred operating system.  
In other words, it's a great option that gives you the best of both worlds when efficiently accessing information and services from your computer.  
The early days of software 
The first desktop software is difficult to trace, and even more difficult to trace outside of the origin of the computer. This is because as long as computers have existed, we've been telling them what to do. Furthermore, as mentioned earlier, the development of the computer and its software was an incremental process, with hundreds of individuals contributing to its development over time.  
While the concept of the computer dates all the way back to 1822, it took a while for scientists and mathematicians to construct a useful model.  
1822:

English mathematician Charles Babbage conceives of a calculating machine run on steam power.

 

1890:

Herman Hollerith develops a punch card system to use during the American census (his company would eventually become IBM).

 

1936:

Konrad Zuse creates the first programmable computer.

 

1946:

John Mauchly creates the ENIAC, a programmable computer, during World War II. The ENIAC was the first computer to house multiple sets of instructors. It was programmed mostly by women who had been previously working as human computers. 

 

1948:

The Manchester Baby at the University of Manchester is the first stored-program computer to execute a piece of software, created by Tom Kilburn.

 

1950: Kathleen Booth develops the first assembly language to make it easier to program the computers she worked on.
The 1940s can claim the first software, even if the idea of "desktop software" didn't come around until decades later. The term "software" itself became popular in the late 1950s. Before that time, computers weren't available commercially, and scientists mostly created their own programs (aka software).   
Everything changed in the 1960s, when the Programma 101 became the first desktop computer sold to the average consumer. The Programma 101 offered the general public a desktop computer that anyone could use. The 65-pound machine was the size of a typewriter and had 37 keys and a built-in printer.  
Desktop software through the years 
The 1960s 
At the advent of the personal computer, most software could only be purchased alongside the computer itself as a bundled purchase, directly through the manufacturer. When a customer bought a "minicomputer" (which could still clock in at upwards of 50 pounds), the computer did not come with pre-installed software. Any software had to be installed by computer engineers.  
The 1970s 
Microcomputers ushered in the age of the personal computer. The first generation of personal computers started with the Apple II, Commodore PET, and TRS-80, which were followed much later by IBM's PC desktop system.  
IBM began selling software in the late '60s and early '70s, which was the first time commercial software was available to the average computer. This means that users could add different types of programs to any computer.  
The first version of Tabs3 Billing Software was installed at a law firm in Lincoln, NE in 1979. 
The 1980s 
The 1980s were a big decade for computers, particularly personal computers. First, the Osbourne 1, the first portable computer, was released in 1981. While it was the predecessor to the modern laptop, it still weighed more than 24 pounds.   
Also in 1981, IBM released its first personal computer, which included one of the earliest operating systems, the Microsoft MS-DOS. IBM's brand recognition launched personal computers into mass-market use. The IBM PC led to the creation of a vast ecosystem of software for use with the platform.  
Then in 1983, a company called Microsoft Corporation announced a Graphical User Interface (GUI) for its operating system. The product was first called Interface Manager, and Bill Gates would later change the name to Windows.   
Microsoft 1.0 was introduced in 1985. 
The 1990s 
In 1991, the Linux operating system created the first major competitor for Microsoft (and it's still one of the most common operating systems in Android phones and supercomputers today).   
Prior to the 1990s, most software was distributed via floppy disks. With the rise of CD-ROMs, users could download programs faster and more efficiently.    
Web browser software also emerged in the 1990s, bringing the Internet (and video games) to the masses. 
The 2000s 
Personal data assistants (PDAs) and smartphones flourished in the early 2000s, making it possible for consumers to take computers wherever they went. Operating systems such as Apple iOS and Google Android led to programs known as "apps" becoming commonplace.  
Desktop software today 
After evolving from manual programming to floppy disks to CD-ROMs, users can now download software directly from the internet, cutting out middlemen manufacturers and cutting down costs.   
Software has also become increasingly complex, able to accommodate a variety of functions that would have been unimaginable even 30 years ago.    
Take practice management software, for example. At first, practice management software was much more single-purpose: a program to track time and billing. Today, desktop practice management software encompasses a whole suite of services that dramatically reduce the time required to execute tasks. Many products are available on the cloud, but desktop options meet critical needs for law firms, providing them with deep functionality, security, and flexibility.   
Just like the ENIAC helped replace human computers to solve complex mathematical equations, modern practice management software is a fully integrated ecosystem capable of replacing time-consuming labor with the speed of a machine. And just like the ENIAC in 1948, it's not replacing people. It's allowing people to work smarter, freeing up time to focus on the things that truly matter. 
The future of desktop software 
Computers and software are still evolving. Artificial intelligence is changing the face of technology at exponential rates, and advanced programs are capable of more and more every day. Desktop software is more important than ever, and its programs are becoming increasingly complex.   
When it comes to software, the only limit is your imagination. With near-limitless possibilities as one of the world's most innovative industries, it's only going to get better from here.   
Ready to get started with Tabs3 Software, the desktop solution that will grow with your firm? Get in touch or schedule a walkthrough demo.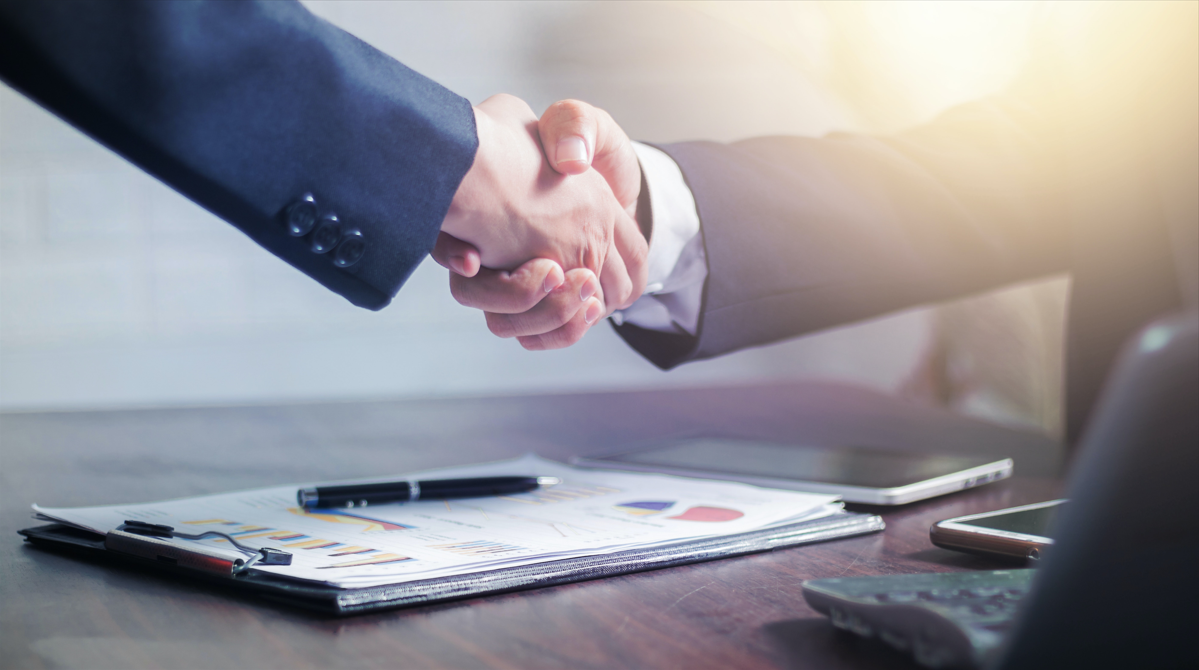 A review of your law firm's finances and general performance is non-negotiable before the end of the year. Let's walk through some key considerations to keep in mind as you wrap up Q4 so you can finish 2022 on a high note and set yourself up for success in 2023. 
Client service 
The end of the year is the perfect time to reach out to existing clients and touch base. Go the extra mile to let them know you value them as clients and make it clear that you continually strive to find new ways to serve them in the best way possible. Simple outreach expressing your gratitude for their business goes a long way. Your clients like to know they're valued.  
This time of year is also an opportunity to review how you're welcoming new clients to your practice. Review your intake process thoroughly. Are there ways it could be improved? Is there something you could do to make the process simpler? Make a thorough assessment to determine where you could save time, and what would make the process a smoother experience for your clients.  
If you have any outstanding client issues, now is the time to resolve them. Don't bring lingering problem areas with you into the new year. 
Operational review 
Hopefully, you've been keeping meticulous time records. If you haven't, now is the time to start. Tracking time as you go plays an important role in billing accurately, setting appropriate rates, sustaining trust with clients, and maintaining compliance. It also provides important operational data for your practice by helping you assess whether your team members are working efficiently.
 Take a look at your existing time records and other reports. Where can processes and workflows be streamlined to increase efficiency and profitability? Are workloads appropriately assigned? Are you making the best possible use of your practice management software and its features?    
One way to do this is by updating your tech stack so you can reduce the time spent on tasks that could be automated. With legal practice software like Tabs3, you can access detailed reports to inform decision-making and automation tools to streamline your processes.     
Financial 
Don't wait until the last minute to tackle your year-end accounting. Give your EOY accounting the extra attention it deserves to guarantee that you maximize your profits for the year. Make sure you prioritize the tasks listed below. 
Look at cash flow 
Make a detailed estimate of what kind of cash you'll have on hand come the end of the year. Make sure you take into account quarterly tax payments, staff bonuses, old payables, reserves for capital improvements, and any other unusual end-of-year cash disbursements.   
Be sure there is sufficient cash flow to cover operating costs for the first quarter of 2023. 
Review your timekeeping 
We know we mentioned this already, but diligent timekeeping is critical to both profitability and compliance. As we turn the page on 2022, check that all staff members are up to date with their time entries. As you move into the new year, set a goal for all team members to track their time on a daily basis.   
Studies show that the sooner you capture your time, the more you realize. In fact, law firms that track time as they go generate 25-40% more revenue than firms that do not. That's a pretty compelling reason to make a point of going into the new year with better timekeeping habits.  
If timekeeping habits have been slipping lately, consider updating (or establishing) your timekeeping policies so everyone is on the same page about the hows and whys of timekeeping at your law firm.  
Check in with accounts receivable 
Don't bring outstanding balances with you into the new year. The longer you wait, the less likely you'll be able to actually collect. Once an invoice passes the 180-day mark, there's a 56% chance it will never be paid. Create a list of outstanding balances and try to recover them before year-end. Anything deemed uncollectible should be written off before the start of 2023.  
Be sure to account for unreimbursed client expenses, as well as attorney expense reports. Write them off by the end of the quarter. 
Review your current retainers 
Check in with your current retainer balances. There should be enough there to cover your remaining anticipated work and expenses. If not, request replenishment in line with your firm's retainer policy.  
EOY accounting deserves your extra care and attention. Do a thorough review of your budget. Do your EOY reports align? Where are the gaps, and what can you do to stay on budget for 2023?  
Lastly, do an audit of which areas of your business were most profitable, and which were less so. Your law firm is a business, after all. Examine where your revenue is coming from.  
If the vast majority of your revenue stream is driven by two main practice areas and a third area generates only a trickle, perhaps your resources would be best spent focused on your money-makers. Consider scaling back on the areas that show little return. And if you don't know which areas your revenue is coming from, adjust your financial reporting so that next year you will. Don't continue feeding resources into an area of your business that doesn't show sufficient returns. 
Marketing 
As you wrap up Q4, have a look at your marketing spend for the year. Where are you seeing returns? Double down on what's working and cut whatever is not.  
If you're using legal customer relationship management (CRM) software, check whether you're getting everything you can out of it. When used efficiently, a CRM with law firm-specific functionality will help you win more business, impress your clients, and maximize your billable hours.  
Just as you should reach out to your current clients at the end of the year to express your gratitude for your business, you should also make the same gesture to your referral network so you can ensure you're top-of-mind as you enter the new year. 
HR 
You've already gone out of your way to make your clients feel appreciated. Now is the time to make the same gesture with regard to your staff. Thank them for their hard work! Start thinking about what opportunities you can provide for your team to grow and progress in their careers as you head into the new year. 
Looking forward to 2023 
Now that you've done a thorough analysis of the year to date, it's time to set goals for moving forward. Outline these goals in clear, actionable ways, and get your entire team on board.  
If there are improvements you can make in your client services by updating your tech, streamlining your intake processes, or automating day-to-day tasks, start implementing these changes now so that you can kick off a profitable and productive 2023.  
If you're ready to learn how Tabs3 can help set you up to see your most profitable year yet, request a free trial or walkthrough demo today.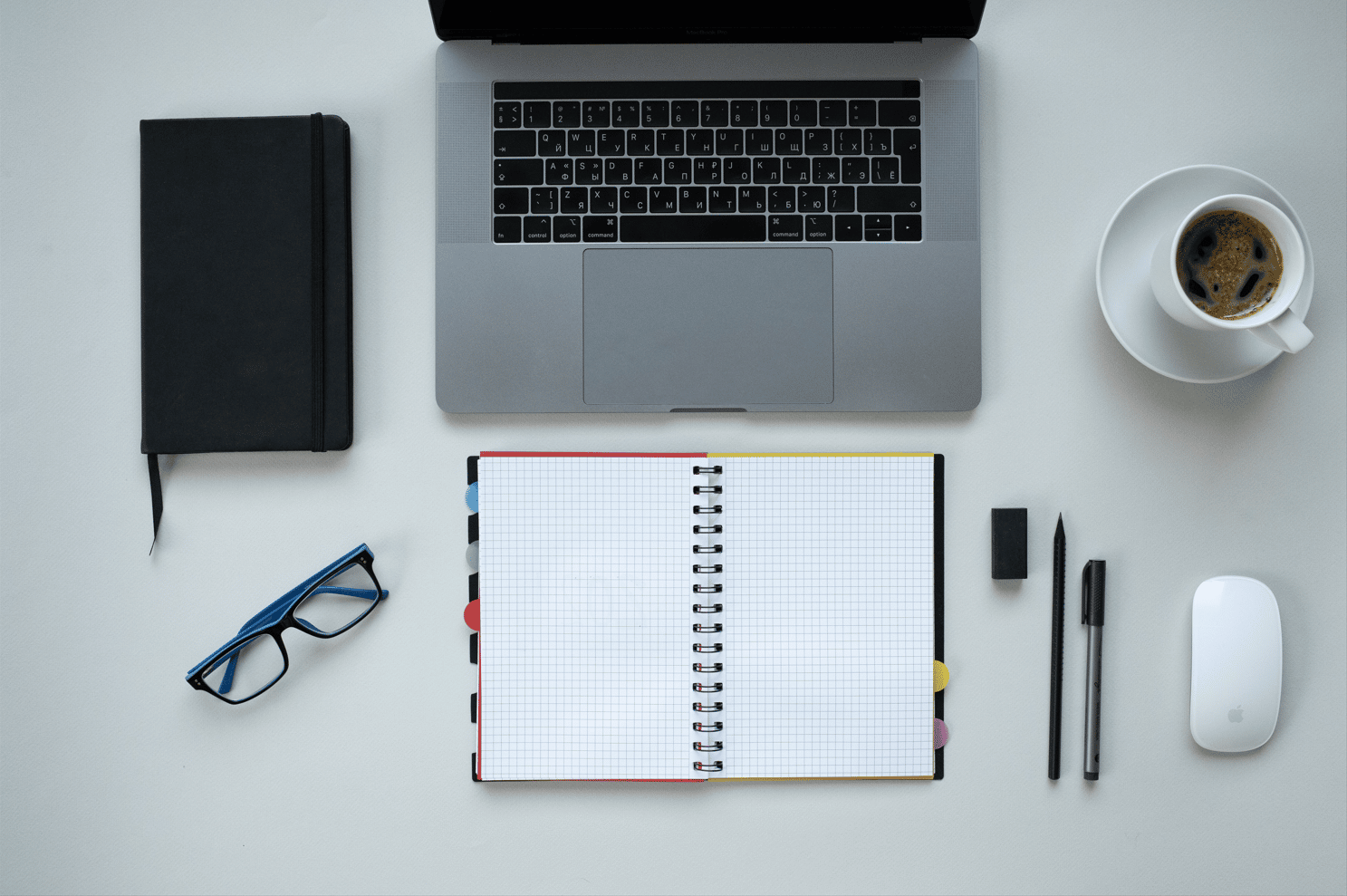 Remote working. It's not the same buzzword it was back in 2020 or 2021. In 2022, remote working has become an accepted part of today's professional landscape. 
16% of companies are fully remote and 40% have adopted hybrid work for their employees. There are now three times more remote jobs than there were in 2020. 97% of remote employees want to continue working indefinitely. 
But how is remote work playing out for law firms? The legal industry has long been slower to adopt trends and tends to take more conservative perspectives on workplace culture. Still, where does that leave us in 2022? How has the landscape changed and what can your law firm do to make the right choices for how your practice operates? 
Here's what you need to know at the end of 2022. 
Lawyers want to work remotely (at least some of the time)
Lawyers, like the majority of the working population, have embraced remote work. In an ABA report, the vast majority of attorneys (87%) stated their workplaces permitted remote work. A third of respondents stated that they primarily worked from home, but, intriguingly, another third of respondents stated they worked primarily in their office. 
Attorneys that work remotely or on a hybrid basis reported that neither the quality of their work nor productivity nor billable hours have been negatively affected by their working arrangements. Women in particular stated they benefited from remote and hybrid work, as it helped them balance work and family responsibilities. 
Technology that's effective and efficient
Legal tech has helped bridge the gap between office work and work out of the office. In 2021, legal tech generated $27.6 billion in revenue worldwide and the market is forecasted to expand by over 4% annually through 2027. 
While the drivers of the legal tech industry are complex and can't be solely attributed to remote work, it has doubtlessly benefited from the development and expansion of tools used to power remote legal work. Tools that law firms rely on to work remotely include:
Video conferencing software

Communication tools such as messaging apps

File-sharing and eSignature tools

Cloud-based storage
Even tools that aren't tied directly to remote work have thrived in the remote work environment. 
Document automation, project and case management software, and online payment options have become more powerful, allowing lawyers to streamline their workflows and maximize productivity. What's more, more and more of these tools are being built into legal practice management software, creating a more seamless experience for lawyers as they conduct their work. 
Collaboration can happen easily (without compliance risks)
Tools like those detailed above have made working on legal matters between coworkers easy. Colleagues can use project management software to ensure everyone is on the same page with progress on legal matters. File-sharing makes it simple to exchange documents. Video conferencing allows attorneys, legal staff, and clients to meet regardless of location. 
But can they do so and stay in line with legal compliance requirements?
Compliance questions need to be considered in all aspects of legal practice, but they have borne particular concern as law firms shifted into remote work. That's because the protocol for maintaining security for client information required calibration. 
Thankfully, with the right tools and policies, attorneys can strictly adhere to legal compliance standards. 
Take, for example, implementing eSignature software to finalize critical legal documents. eSignature is not only recognized as legally valid but when practice management software, such as Tabs3, integrates with a legal-specific eSignature like LexSign, client data is protected by bank-level end-to-end encryption. 
Client preference plays a big role in how remote work plays out
The client experience factors into how law firms consider remote work options for their practice. But which way is the wind blowing? 
The answer is nuanced. While there is variation based on practice area, client demographics, and stage of a legal matter, many clients indicate that they prefer in-person meetings with attorneys during the initial stages of legal matters. However, they often prefer to receive updates through other forms of communication (phone, email, client portal, etc.) rather than coming into the office for a meeting.
Importantly, a 2021 survey by Thomson Reuters indicates that clients have not perceived a negative impact in their experience with their attorneys working remotely.  
Tips for remote working in 2022
Regardless of how your law firm proceeds with its own approach to remote work, there are steps you can take to make it more successful for your attorneys. Follow the tips below to make working from home (or wherever your attorneys choose to open up their laptops) as successful as possible. 
Establish a clear remote work policy—or ask for one
Inconsistent policies about how often your attorneys can work remotely and how they are expected to conduct their work cause stress, confusion, and decrease productivity. Clear, consistently implemented policies, on the other hand, give your team confidence and empower them to do their best work. 
A robust remote work policy should cover the following concerns:
Which team members can work remotely and how often

Working hours 

Expectations for timekeeping 

Communication guidelines 

Technology usage 

Security and compliance protocols
Keep your tech stack up to date
The early days of remote working are gone. It's not reasonable to expect attorneys to cobble together software and tools so they can do their jobs remotely. 
Instead, attorneys expect that their employers have considered all the resources and guidance they need to successfully do their job out-of-the-office. That means your legal tech stack needs to be configured for attorneys and staff who are not in the office. 
One of the most significant pieces of this consideration is legal practice management software. While the early days of the pandemic saw a boom in cloud-based software, desktop software has caught up by establishing efficient, effective processes to allow remote workers to access their software from anywhere. 
With secure access to fully integrated law firm practice management software, attorneys can complete their most common tasks from home, including:
Billing and invoicing

Time tracking

Planning and setting appointments

Sending and receiving secure emails, legal documents, eSignatures, and more

Managing progress of legal matters

Compliant legal accounting

And more
While it is possible to build out a solid tech stack for your law firm by combining different tools, your team may benefit from a comprehensive practice management system that combines all the tools they need.
Tabs3 has been an industry leader in on-premise practice management software for decades. But for Tabs3 users, desktop software doesn't mean being confined to your desk. With Tabs3 Platinum Edition, you can access all the features of Tabs3 from wherever you work with Tabs3 Connect. You also get access to features like HotBackUp, Autorecovery, and more. 
Security needs to be a priority
Security threats have been on the rise since before the pandemic, but the remote work boom kicked them into high gear. As a legal professional, you need to ensure the highest degree of security possible for your team and your clients. Steps you should take include:
Provide privacy and security training for all attorneys and legal staff

Limit access to sensitive data in your practice management system

Assess your cybersecurity protocols

Work with your IT professionals to ensure they have the appropriate certifications to protect your server 
Remote work + Tabs3 is a winning combination for law firms
Remote work with Tabs3 Software is secure, compliant, convenient, and accessible. With more than 40 years of experience offering cutting-edge legal technology to law firms, we're dedicated to following even the industry's strictest compliance and data security regulations while offering attorneys a flexible working experience.
Check out the Platinum Edition product page to learn more about what Tabs3 Connect has to offer.
Request your free trial or schedule a walkthrough demo to see how Tabs3 Software's fully integrated suite of software products can revolutionize the way your law firm functions on a day-to-day basis, whether remotely or in the office.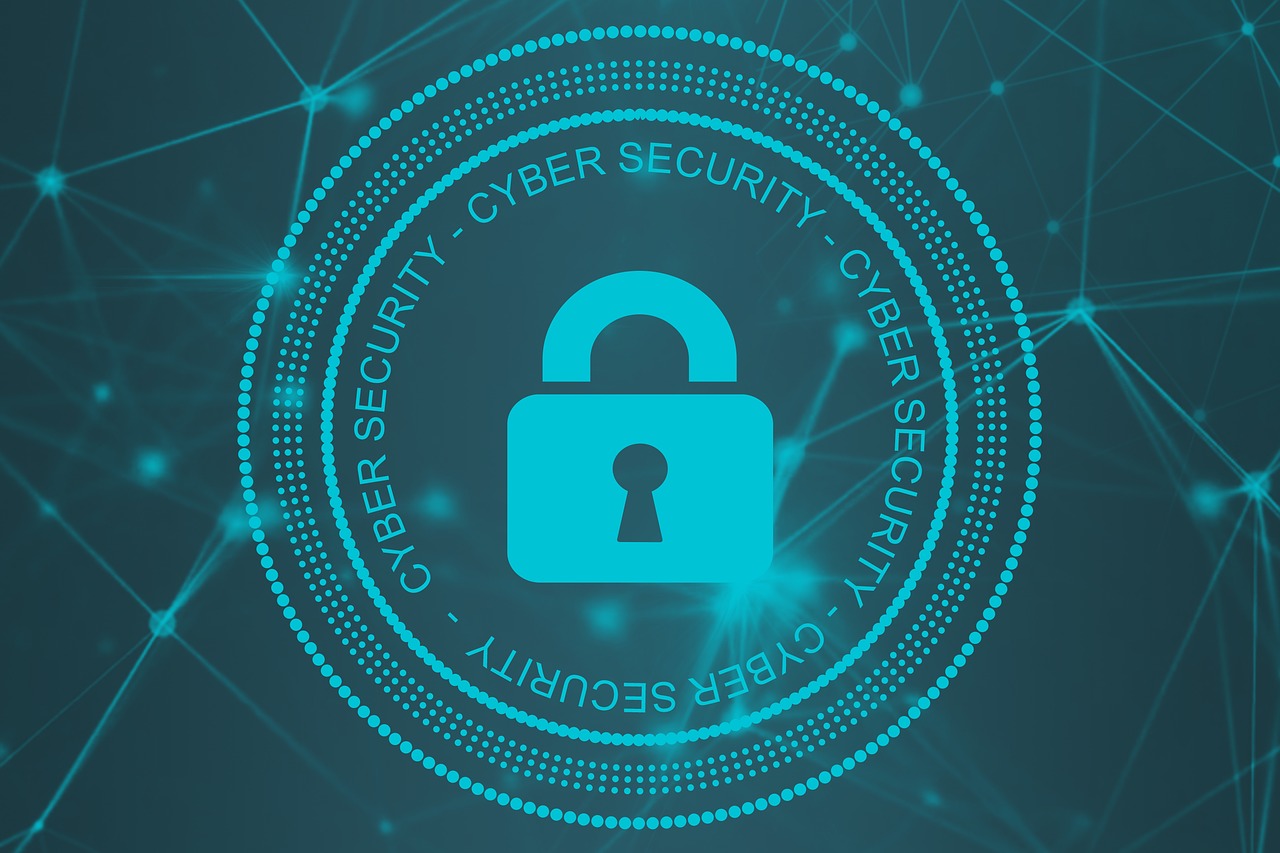 October is Cybersecurity Awareness Month. Secure technology is important to all industries, but it is especially important for law firms to ensure high levels of cybersecurity.
As a lawyer, you are certainly aware that you have an ethical and legal obligation to protect your clients' information. As stated in the American Bar Association (ABA) Rule 1.6: Confidentiality of Information, "a lawyer shall make reasonable efforts to prevent the inadvertent or unauthorized disclosure of, or unauthorized access to, information relating to the representation of a client."
This means that, in the event of a cyberattack, even if you are not at fault, you and your law firm will be held responsible for any data breaches that affect clients. And data breaches are not uncommon. According to ABA's 2021 Legal Technology Survey Report, 25% of respondents reported a data breach (such as a lost or stolen device, hacker, break-in, or website exploit) at some point.
Fortunately, there are steps you can take to protect your firm and clients' sensitive data against cyber threats: using secure tools, implementing effective backup and recovery, training employees to use best cybersecurity practices, and more.
Not sure where to start? Keep reading to learn about how Tabs3 can enhance your law firm's cybersecurity.
Five ways that Tabs3 supports a secure legal practice
1.   Secure file sharing
When you share sensitive documents via email, flash drive, or even paper files, you run the risk of having lost, misplaced, or stolen data. Even if your clients give you the green light to send unsecured information, it's your responsibility to follow the law by protecting their confidentiality.
With software integrations like LexShare, a file-sharing software that provides bank-level security measures, you and your clients can collaborate from anywhere, sharing confidential information without compromising data security or compliance. Not only does this offer an extra layer of protection against hackers, but it also allows you to share files of any size, a feature often limited by email capabilities.
2.   eSignature
In a world that is becoming increasingly virtual, the thought of scheduling a time to meet with your clients to obtain a signature in person can be daunting. As noted above, though, companies and consumers alike are aware that choosing to share files and obtain signatures via email can increase your risk of data breaches.
This is where eSignature comes into the picture. With LexSign, you can share files and obtain signatures in just a few clicks. This feature significantly increases client convenience and improves your law firm's workflows, and it also deploys secure cloud technology to prevent files from being tampered with, stolen, or lost.
3.   Tabs3 Connect
While Tabs3 software secures the technology at your firm, you may be wary of accessing your information from another location or device and putting yourself at risk of a cybersecurity breach. It's understandable that you would have this concern. But with the right software, there is no reason to worry.
Tabs3 Connect allows for secure, efficient remote work by providing mobile access to your Tabs3 software. Use your smartphone to enter fees and costs, access documents, schedule appointments, and more, without worrying about data security. Our state-of-the-art technology ensures that encrypted data stays where it belongs and will never be stored on someone else's server or even on your device (should it be lost or stolen).
4.   Data Encryption
While it's important to protect your data when working remotely or when sharing documents, it is equally important to protect your internal files. Encrypting your files helps your firm protect data that contains sensitive information by preventing files from being read by software other than Tabs3 Billing or PracticeMaster.
This Platinum feature adds a layer of security to your data without compromising functionality. As an additional layer of protection, you can restrict access even further by determining which software users can interact with encrypted files. 
5.   Security benefits of on-premise software
While much has been said about the security benefits of cloud-based software, it's important to distinguish the advantages of on-premises software. On-premise software allows law firms significantly more control over how software and servers are configured, as well as where and how data is stored. The ability to customize means that compliance requirements for personally identifiable information, data retention, and data storage may be easier to meet. You can work closely with your IT staff and any technology consultants to come up with a plan that meets your law firm's unique needs.
On-premises software also is more convenient to access if your practice needs to conduct security audits. Security audits are a smart way to ensure that your practice is taking all the necessary steps to protect client information.
Secure your law firm with Tabs3
With Tabs3 Software, you can improve workflows while also gaining the peace of mind that your firm and clients' sensitive information is safe from cyber-attacks.
Ready to enhance your law firm's cybersecurity? Request a free trial or schedule a walkthrough demo today.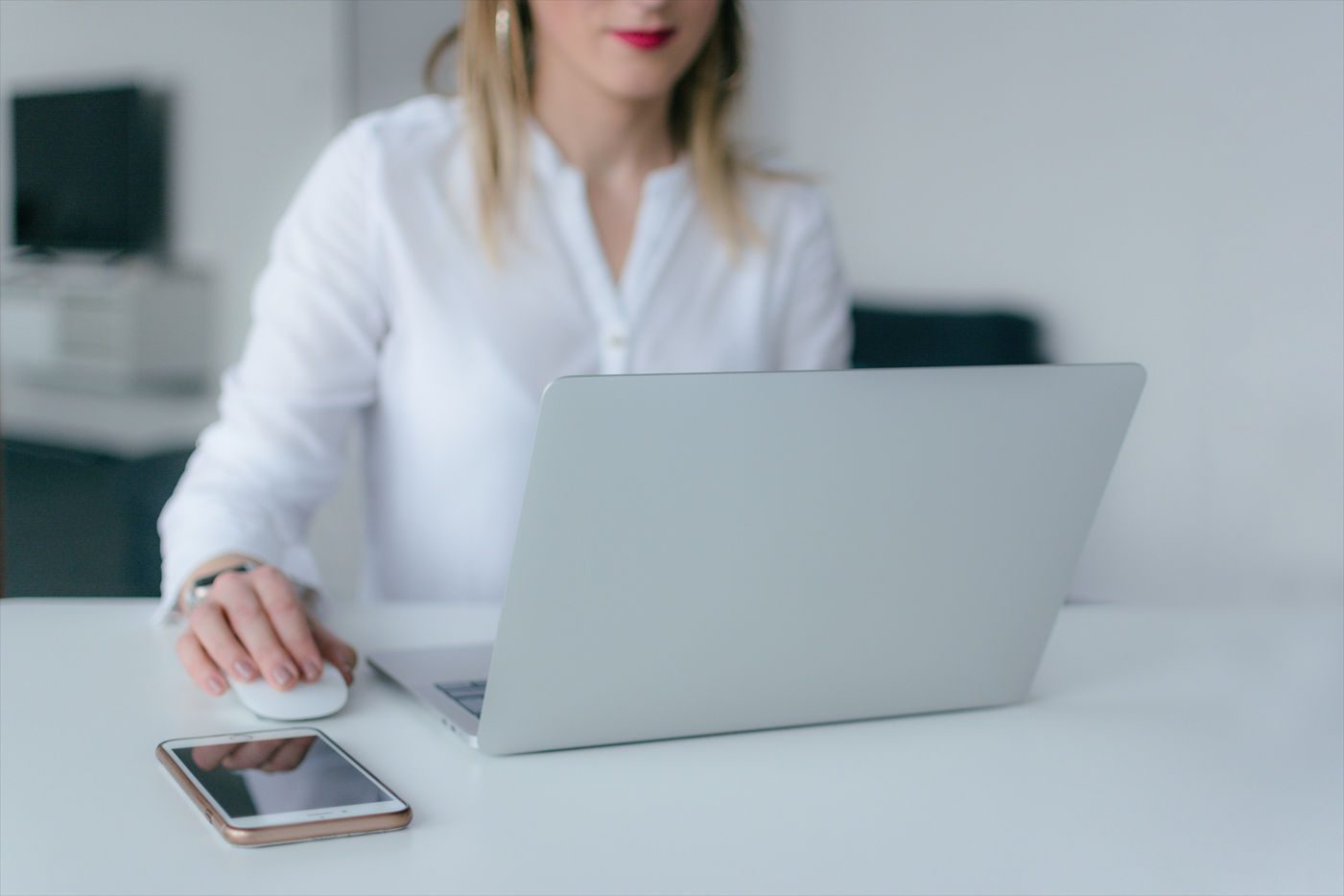 October is Cybersecurity Awareness Month, a collaborative effort between The Cybersecurity and Infrastructure Security Agency (CISA) and the National Cybersecurity Alliance (NCA) to raise global awareness about cybersecurity.
Why is this important to law firms, though?
According to the American Bar Association (ABA)'s 2021 Legal Technology Survey Report, 25% of respondents reported a law firm breach at some point. With the vast amount of sensitive, valuable information involved in the day-to-day tasks of legal work, it's no surprise that law firms, and their legal technology, are a common target for hackers.
To keep your firm and clients protected from cyberattacks, it's important that you implement strong company-wide cybersecurity practices. Read on to learn more about the importance of secure technology for law firms.
Unsecure technology risks for law firms
Cybersecurity attacks can result in compromised communications, loss of access to essential information, data leaks, loss of trust in your law firm, and even malpractice claims.
These attacks don't just impact your law firm, though. They also put your clients at risk. As a lawyer, you have ethical and legal obligations to protect your clients' information. As stated in ABA Rule 1.6: Confidentiality of Information, "a lawyer shall make reasonable efforts to prevent the inadvertent or unauthorized disclosure of, or unauthorized access to, information relating to the representation of a client."
Additionally, three ABA formal opinions you should be familiar with include:
Even in the event of a cyberattack, you as a lawyer can be held responsible for any privacy breach that affects your clients.
Five ways to secure your law firm's technology
To protect your law firm from cyber-attacks, it's important to stay up-to-date with technology best practices and implement company-wide cybersecurity policies. The five tips below are a great place to start.
1.   Be cautious with emails
Emails are common targets for phishing scams. Some common traits of phishing include:
Offers or statements that are too good to be true
Odd requests with a sense of urgency
Hyperlinks
Attachments that are unexpected or don't seem to make sense
If you receive an out-of-character email from a colleague or client, check the email address to see if it's legitimate. If you're unsure about a link, hover over the link to see where it goes, and if it's a popular site, be sure to check that everything is spelled correctly. If you find an email to be suspicious, it never hurts to get a second opinion or confirm with the sender through another form of communication.
2.   Browse safely
Whether it's a pop-up, fake site, or questionable link, one wrong click can harm your device in a matter of seconds. When you're working online, there are a few steps you can take to avoid compromising your data or device.
For example, make sure you're using Google Chrome as your default browser to access your preferred legal journal. This will allow you to add privacy extensions to block activity such as spying ads and hidden trackers.
It's especially important to browse safely when you're working remotely. If you're away from your secure workplace network, use a virtual private network (VPN) to hide your IP address and keep your browsing activity from being tracked. This is crucial when accessing legal documents or transmitting client information.
3.   Use secure passwords
How many online accounts do you log in to on a regular basis? Ideally, each of these accounts should have its own unique password. If your accounts share the same password, keep in mind that one compromised account likely means multiple compromised accounts.
In addition to having strong, unique passwords, you should also change them on a regular basis to keep them hack-proof. It's also a good idea to enable two-factor authentication, which adds an additional layer of security to your accounts.
If you're concerned about being locked out of your own accounts, consider implementing a password management tool such as 1Password or LastPass to keep your passwords safe, secure, and all in one place.
You'll also want to train everyone at your law firm, from paralegals to partners, on how to create secure passwords and remind them of the dangers of sharing or reusing passwords.
4.   Prepare an incident response plan
According to the ABA's 2021 Legal Technology Survey, only 36% of respondents said their firm has an incident response plan (IRP). While implementing an IRP can be an expensive and time-consuming process, the aftermath of a cyberattack or data breach can be far more costly.
Your IRP should include provisions for cybersecurity issues and natural disasters alike.
5.   Use secure practice management technology
With remote work on the rise, now is a good time to invest in practice management software that keeps your law firm up-to-date, efficient, and secure.
Secure file-sharing software eliminates the need for sharing sensitive information through emails, flash drives, and paper documents. Not only does this allow you to access your files from anywhere, but it also helps to protect your clients' confidentiality and keep your firm compliant.
Keep your law firm secure with Tabs3
Our reliable, easy-to-use practice management software is designed to help law firms boost productivity, stay organized, and maintain client confidentiality. With secure file-sharing and e-signature features, clients can rest assured that their data is protected.
For added security, try the Platinum edition, which includes:
Tabs3 Connect, which allows for more efficient remote work
HotBackup, which backs up your data on an ongoing basis
Auto-Recovery, which protects your data from power outages, lost network connections, and data corruption
Interested in learning more? Request a free trial or schedule a walkthrough demo today.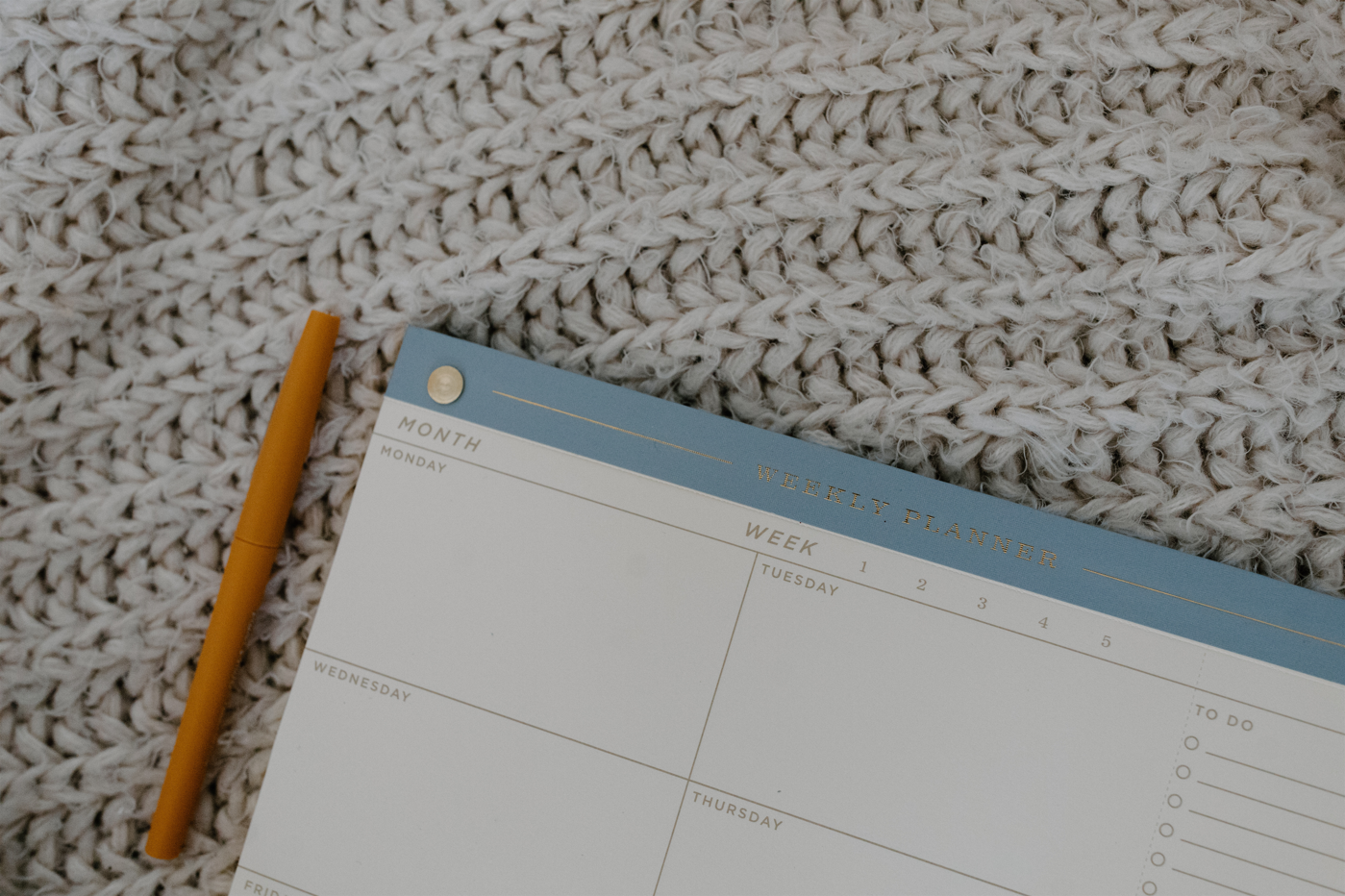 The end of the year can often be a hectic time for any business. From strategic planning to client appreciation and wrapping up long-term projects, it can be overwhelming to enter this quarter without a structured plan in place.
Instead of diving in headfirst, eliminate unnecessary stress and administrative tasks by sitting down and planning out your priorities for the end of the year. By cutting out the "should do's" in favor of the "must do's," you can establish clarity about shared goals amongst attorneys and legal staff, and give your entire legal practice the gift of an easier end of the year.
Here are the steps you can take in Q4 for a strong wrap-up in 2022, and an even stronger start to 2023.
1.  Check in with your business goals
Ideally, law firms should evaluate business goals every quarter, not just to see if you're on track, but also to make sure that your current business goals still make sense for your firm. But time is a precious resource, and it's normal for larger business goals to get lost in the day-to-day of running a profitable operation.
If that happens, then Q4 is the time to check in on the goals you set at the start of the year. Take a look and assess them to decide if they're still applicable. Then, pick your path:
If they aren't, set them aside and craft appropriate new short-term goals for the end of the year
If your original business goals are still relevant, identify what steps you can take in the next few months to achieve them
This process is a good opportunity to reflect on why achieving certain business goals ended up taking a back seat. What could you do next year to ensure that they remain an ongoing priority?
2.  Review your KPIs
Key Performance Indicators (KPIs) are the metrics we use to evaluate success. Q4 is the perfect time to review how you've performed against the KPIs you set for yourself. Where is there room for improvement? Where did you go above and beyond, and what made that possible? What KPIs are unrealistic, or impractical?
Focus on the KPIs that matter, and make sure that you're reviewing your firm's performance against only the most relevant metrics, so you can gain a more accurate picture of overall successes or opportunities for improvement.
3.  Identify areas to improve operational and administrative processes
Operational and administrative processes can be some of the most time-consuming (and least billable) tasks in a business. In Q4, take the time to review them and evaluate how you can increase efficiency while eliminating pain points or redundant manual work.
For example, tasks related to billing and calendar tracking are all too often pushed to the last minute, or late in the evening when everyone else has gone home. Consider billing management software that can automate these tedious tasks and sync data to cut down on administrative work.
For example, Tabs3 Financials are specifically designed to increase efficiency and improve accounting processes for law firms. With minimal setup and no workarounds needed to satisfy bar association compliance requirements, you can print financial statements, write checks, reconcile bank statements, and manage client trust accounts in one easy-to-use and fully integrated system.
4.  Analyze growth goals for next year
Review your strategic priorities for 2023 and consider where you can cut down on costs or increase growth. Whether it's ramping up marketing efforts, improving billing efficiency, or growing your client base, there are always opportunities to enhance existing processes.
For example, perhaps you want to focus on attracting clients that are a better fit for your particular legal practice. Teams can use the billing and collections process to improve your client base. Take a look at your best clients and consider how you can optimize a retainer to incentivize them to continue with your practice.
Alternatively, look at clients that regularly pose slow-payment issues, demand excessive discounting, or are otherwise disproportionately problematic. Are these clients the right fit for your firm? Or would letting them go free up time needed to focus on clients who are a better fit for your team?
5.  Connect with your clients
Many people use the end of the year to review what's working and what isn't, and that includes your clients. Build a strong fourth quarter by revisiting your client relationships and seeing how they can improve. Now is a great time to follow up on past clients, check in with your current ones, and listen to their priorities for the coming months.
If you understand your clients' needs, you'll be better positioned to advocate for your firm and discuss how you can help with their upcoming issues. This time is also ideal for sharing new services or end-of-year promotions with clients.
Furthermore, connecting with your clients and listening to their feedback with an open mind is an important opportunity to learn what your firm could be doing better. Rather than just shaking hands and thanking them for their business, capitalize on this interaction to ask for their thoughts about your services. When done right, this will make your client feel valued and heard, and provide you with important considerations to take back to your practice's stakeholders.
6.  Plan for the holidays in advance
Q4 is full of holidays and celebrations, and it can also be the month of endless client gifts: cards, gift baskets, and other tokens of appreciation pile up on countless desks. It can be hard to stand out from every other business.
To ensure your firm isn't lost in the crowd, don't treat the holiday season as a rote chore. Start planning early to brainstorm, plan, and execute a holiday marketing plan that fits your goals and priorities. Rather than just mailing out a standard gift, be intentional with your holiday plans. Tailor your gifts and marketing to your clients' needs and be sure to leave time for connecting with clients and other practices on a social level.
7.  Start your 2023 marketing plan
Marketing is an important part of any business, and that includes legal practices. Use this time to realistically evaluate your existing marketing plan and how you can improve it in 2023.
You can examine your marketing through a number of different lenses:
Are you exceeding or underutilizing your marketing budget? If so, why?
Are you intentionally focusing your marketing efforts with a clear plan for strategic growth priorities, or are you just going through the motions?
Are your marketing efforts focusing on the areas of your practice with the most growth or profit potential?
How are you evaluating your marketing? What data metrics are you using, and are those the right marketing KPIs?
Are your marketing efforts reaching your desired audience?
How can your marketing efforts be more efficient and deliver better results?
These are all important questions to ask when designing an effective 2023 marketing plan and can help build a better strategic agenda in the coming year.
Kick off a successful Q4 with Tabs3
With a robust suite of practice management, time tracking, billing, and accounting tools designed specifically to meet the needs of busy law firms, Tabs3 Software has all the necessities to help you achieve your law office's goals, both in Q4 and 2023.
Experience the difference that Tabs3 software can make! Schedule your free walkthrough demo today.