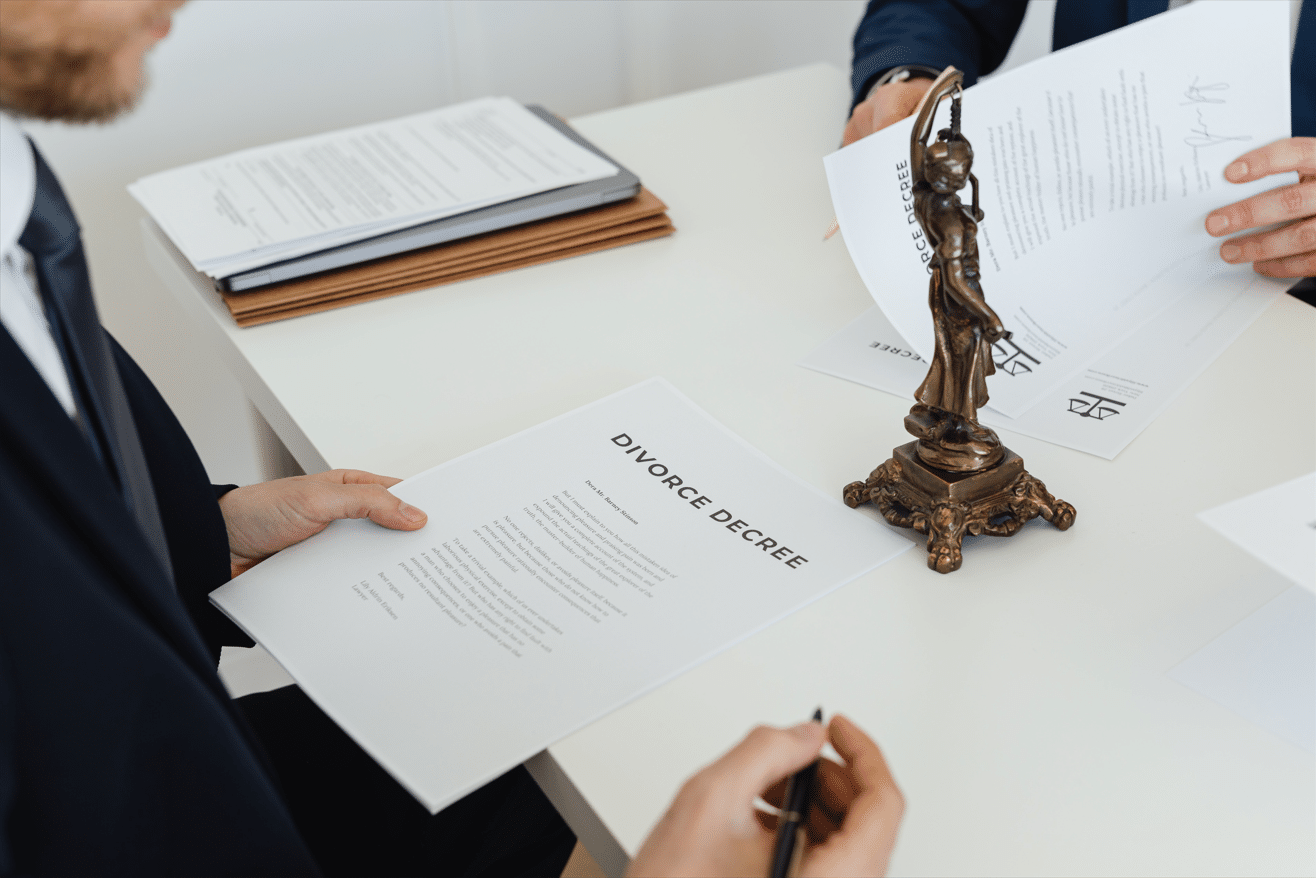 When you work in the field of family law, you often work with clients who are experiencing difficult moments in their lives, working through life-changing problems such as divorce and child custody disputes. From splitting shared property or child custody to determining whether alimony is needed or how much child support is owed, navigating these matters can be an emotionally draining time.
As an attorney, your goal is to help your clients solve their problems, not add to their challenges by being disorganized or slow to respond. Support your clients by keeping things running smoothly with the right tools.
The best place to start? Choosing the right practice management software.
What is legal practice management software?
Legal practice management software is a type of software solution designed to help law firms manage their practices efficiently and profitably. Practice management software can range from providing all-in-one solutions to customizable packages designed for a law firm's unique needs.
Functions typically included in practice management software include:
Task and workflow management
Contact management
Calendars
Time and expense tracking
Reporting and analytics
Legal practice management providers may also offer billing, payments, trust accounting, and client relationship management features either as part of the package or as add-ons.
5 reasons family law firms need practice management software
Because family law matters can be complex and time-sensitive, staying organized is a challenge. With the right practice management software to support law firm operations, though, this is entirely possible.
Consider the following five ways your family law firm can benefit from legal practice management software.
1.   Create repeatable workflows to provide a better client experience
Family law matters can move quickly. If you're relying on inefficient workflows, it can damage the client experience. Missing a filing deadline, responding slowly to a client in crisis, and depending on inconvenient processes can all lead to subpar legal results, damage client trust, and impede your family law firm's growth.
Legal practice management software can mitigate these problems by helping you create workflows that work better for your firm and your clients alike.
2.   Stay ahead of the curve with built-in calendars
Staying on track with deadlines and schedules is vital for your family law practice, but you need more than a pen-and-paper calendar or an industry-agnostic calendar. To maximize your time and energy, your practice will benefit from an integrated calendar management system that syncs with your email and allows you to create firm-wide calendars. Other valuable uses of practice management calendaring tools include:
Setting up recurring reminders for regular meetings and color coding events by staff member, activity, or matter type
Applying federal, state, county, or even jurisdiction-specific criteria to reminders and due dates
Implementing customizable security settings that determine which employees see appointments for certain attorneys and/or clients
3.   Manage tasks more efficiently
While the calendar in your practice management software gives you a big-picture view of your schedule, a task management system helps you manage your day-to-day work. With task management features, you can establish repeatable workflows, delegate tasks, and communicate progress on matters. The beauty of task management tools is that they help you better collaborate with other attorneys and legal staff to ensure no one falls behind on important client work.
Your task management tools also help you provide a strong client experience. Task management enhances visibility as to matter progress, which means that your team can better answer client questions and provide updates. No more shuffling through notes or documents to figure out the status of a client's case.
Automate tasks and save time
Speaking of workflows, there are few things more tedious than endlessly building and rebuilding tasks. Thankfully, this is a problem that practice management software can resolve for you. For example, within PracticeMaster, you can use the WorkFlows function to automatically start tasks and send reminders after an action is taken, including:
Starting emails
Adding appointments
Assembling documents
Displaying messages
Running reports
Launching other PracticeMaster features
Launching other software programs
Not only does this save your team time, but automation leads to fewer errors and creates consistency in assignments.
4.   Support better billing processes
When it comes to supporting profitability, your practice management software plays a significant role. Not only does maximizing productivity impact your billable hours, but it also helps you bill more efficiently when you:
Implement robust time and expense tracking processes
Convert activity into fees for billing
Track the status of clients' bills with matter management dashboards
Access in-depth financial reports
And more
5.   Improve the client experience with better communication and greater convenience
When a client is dealing with a family law matter, they want their lives to become less complicated, not more complicated. With practice management software at your disposal, your law firm can do a great deal to simplify complex legal matters.
Email management
Communicating with clients is essential for family law firms, and a big part of communicating with clients is managing your emails effectively.
Good client email practices start with using an email management system that helps you stay organized. For example, PracticeMaster's built-in email management software syncs with Outlook and allows you to add client emails to their corresponding matter. With this feature, you don't have to go digging through hundreds of email threads to find where your last conversation left off.
Secure file-sharing and eSignature
Family law matters are time-sensitive. It's vital to get signatures and send information as quickly as possible. Secure file-sharing and eSignature tools expedite the process by removing the need to print, mail, and return documents. Clients can sign a contract or scan and send documents from their smartphone, removing added hassle.
Besides being incredibly user-friendly, file-sharing and eSignature tools provide a higher degree of security than paper versions. With bank-level security for sensitive client data, your clients will feel safer sharing their data and you can rest assured that you'll be protected from compliance risks.
Do your best work with Tabs3 Software's full suite of legal practice management tools
There are lots of legal practice management software options out there, but Tabs3 stands out because it provides everything a law firm needs to run an efficient and profitable practice. Tabs3's powerful features can be customized to meet the precise needs of your firm.
See for yourself why Tabs3 Software has been trusted by law firms for decades, and schedule a walkthrough demo with us today.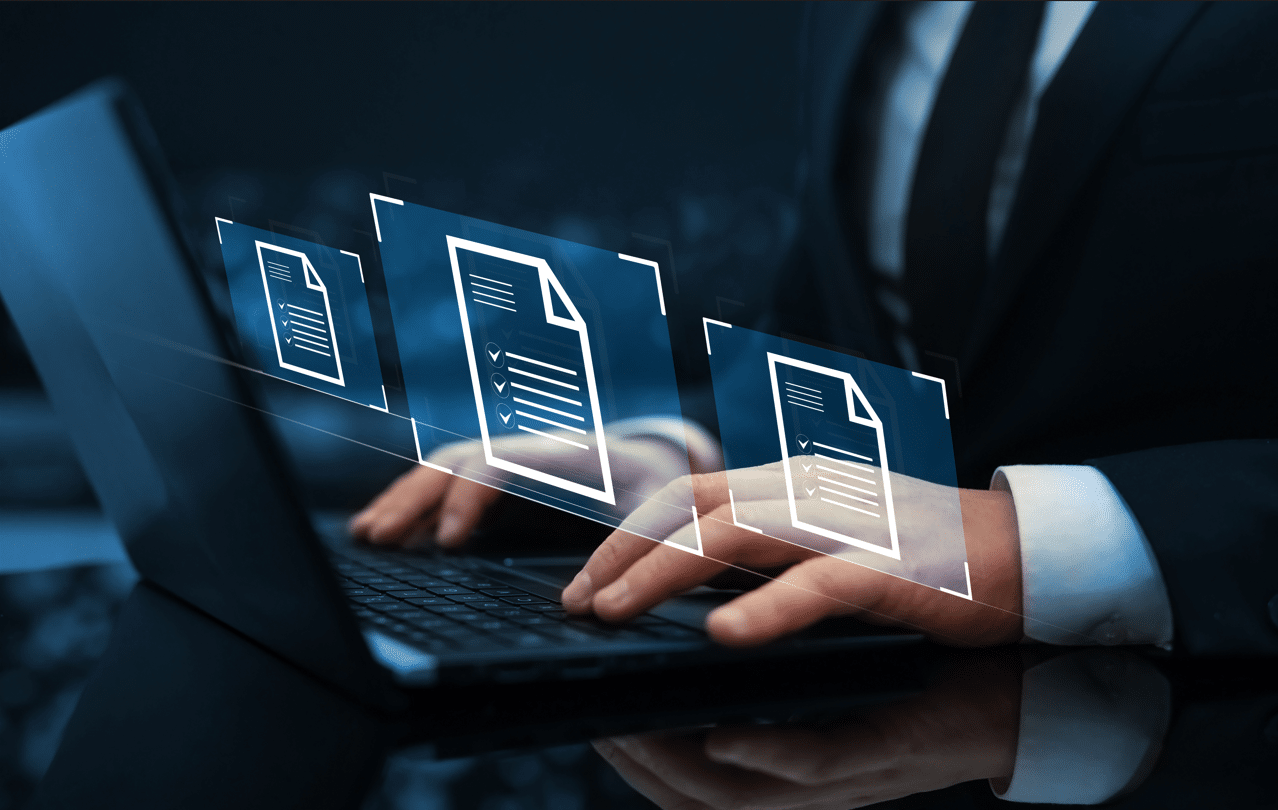 Whether your goal is to run an entirely remote law firm in 2023 or you simply want to see more efficiency around the office, secure file-sharing can help your legal practice run better.    
But let's start with the basics: what is secure file-sharing? Secure file-sharing is an ethical method of sending sensitive documents digitally, using encryption and other technology to protect them from unauthorized viewers. To prevent hackers or identity thieves from accessing client data, the documents may be encrypted at rest, in transit, or both. Password protection and other measures add additional layers of privacy, as well.   
This expedient, secure way to share legal files creates numerous opportunities for tech-savvy law firms to benefit from enhanced client relations and fewer operational silos. Below, we outline eight benefits of secure file sharing for a more profitable firm and more effective practice management. 
8 Advantages of Secure File Sharing for Law Firms 
1. The ability to incorporate eSignatures 
An eSignature is a digital signature, which is typed or "written" on a touch screen using a finger, stylus, or mouse. eSignatures are legally binding, secure, and speedy. They're also considerably more cost-efficient, compared to printing paper documents to collect wet-ink signatures.   
Using secure file-sharing and eSignatures in tandem simply makes sense. The duo eliminates the frustrating bottlenecks and data-entry errors that plague the legal process when paper documents must be mailed, scanned, and stored. 
2. Greater client convenience  
Using technology to offer more client-centered service demonstrates that your firm values clients' time and energy. Ultimately, this makes them more likely to work with your firm again in the future.   
Sharing legal files securely and digitally creates significant advantages for your clients. It's also an increasingly standard expectation for doing business due to the on-demand world we live in. Instead of waiting on the mail or driving to your office in person, file-sharing enables clients to review and sign important documents whenever, wherever it's best for them.   
In total, secure file-sharing and its counterpart, eSignatures, cut the amount of time clients spend reviewing and signing documents by 80%.  
3. The potential of a paperless law firm 
Evolving to become a paperless law firm creates boundless opportunities to improve your law firm's business practices. Cutting paper doesn't cut cash, though, at least not metaphorically. Switching to paperless systems saves most companies money. Plus, paperless firms may be able to reap state and federal tax benefits.   
Environment-conscious clients and employees will also appreciate the impact made by firms that share files online: lower water usage, decreased CO2 emissions, less waste sent to landfills, and fewer fossil fuels burned by driving to review and sign documents.  
4. Remote work becomes more realistic  
Many lawyers, from junior associates to managing partners, appreciate the flexibility that remote work allows, whether due to an unexpected illness, family needs, or travel. While many law firms have returned to in-office work, others have adopted the remote work model permanently. No matter which camp your firm falls in, it's crucial to stay agile.   
As an added bonus, features that make remote work possible, such as secure file-sharing, make it possible to accept clients from a wider geographical area. Your firm's horizons are expanded when time and distance are no longer barriers to share documents or collect signatures.  
5. Improved client intake  
The benefits of secure file-sharing extend far beyond completing legal work on client matters.   
Secure file-sharing transforms the client intake process. When clients fill out paper-and-ink forms about their legal matters, legal staff must manually enter that information into your practice management software, often more than once. The repetition creates a large margin for data entry errors and pulls legal staff's focus away from billable tasks.   
By contrast, secure file-sharing empowers clients to complete the intake process faster. The need to complete onboarding paperwork in person is eliminated, and updating new clients' personal information is instantaneous, no digging through file folders required. This reduces manual data entry errors dramatically.  
6. Time-saving workflows  
Your firm's most important, and limited, resource is time. Secure file-sharing streamlines workflows and preserves limited resources by eliminating the need to compare calendars. What could your team achieve without wasting time waiting for schedules to align, or hounding clients to return yet another email and schedule an appointment?   
Getting documents in front of the right eyes is as simple as sending an email. However, email places a size limit on the files you can attach, while secure file-sharing makes it easy to send files that are particularly large (as files tend to be in legal work). To make things even more expedient, many file-sharing platforms have built-in, customizable templates and document management software, too.   
These features keep everything searchable and easily accessible for efficient workflows.  
7. Improved data security 
When it comes to legal work, compliance is key.   
Few professionals handle such a large volume of sensitive data as attorneys. Depending on your practice area, clients entrust your firm with intellectual property, protected health information, potentially incriminating evidence, personal identifiable information, tax records, and more. Not only does the American Bar Association heavily regulate the way this information should be managed, but state and federal governments do so as well.   
Secure file-sharing software makes following the industry's strict ethics and client confidentiality requirements a breeze. Robust data encryption and password protected links offer a higher level of security than sharing files via email or the postal service and lessen the likelihood of a breach of confidentiality.  
8. Faster, more fruitful collaboration 
When your clients and colleagues can access important files at any time, from anywhere, there's no need to meet in an office. Work is completed faster. Instead of stretching the feedback process out over a period of days (or even weeks) attorneys are able to make edits to legal documents in real time, rather than sending them back and forth, and waiting on them to be reviewed, several times. 
Legal software solutions that work as hard as you do 
Tabs3 Software now integrates with LexShare. LexShare offers maximum confidentiality in an attractive and intuitive interface, so sending and receiving files internally and externally is simple for every user, client, and colleague.  
However, secure file-sharing is just one of the many user-friendly, flexible features that Tabs3's industry leading legal software solutions have to offer your firm. Our software works reliably and effortlessly, so attorneys can spend more time focusing on securing and serving clients and less time troubleshooting or training on new software.  
A more organized, profitable legal practice awaits, and it's easy to get started. Schedule a walkthrough demo or sign up for a free trial of Tabs3 now.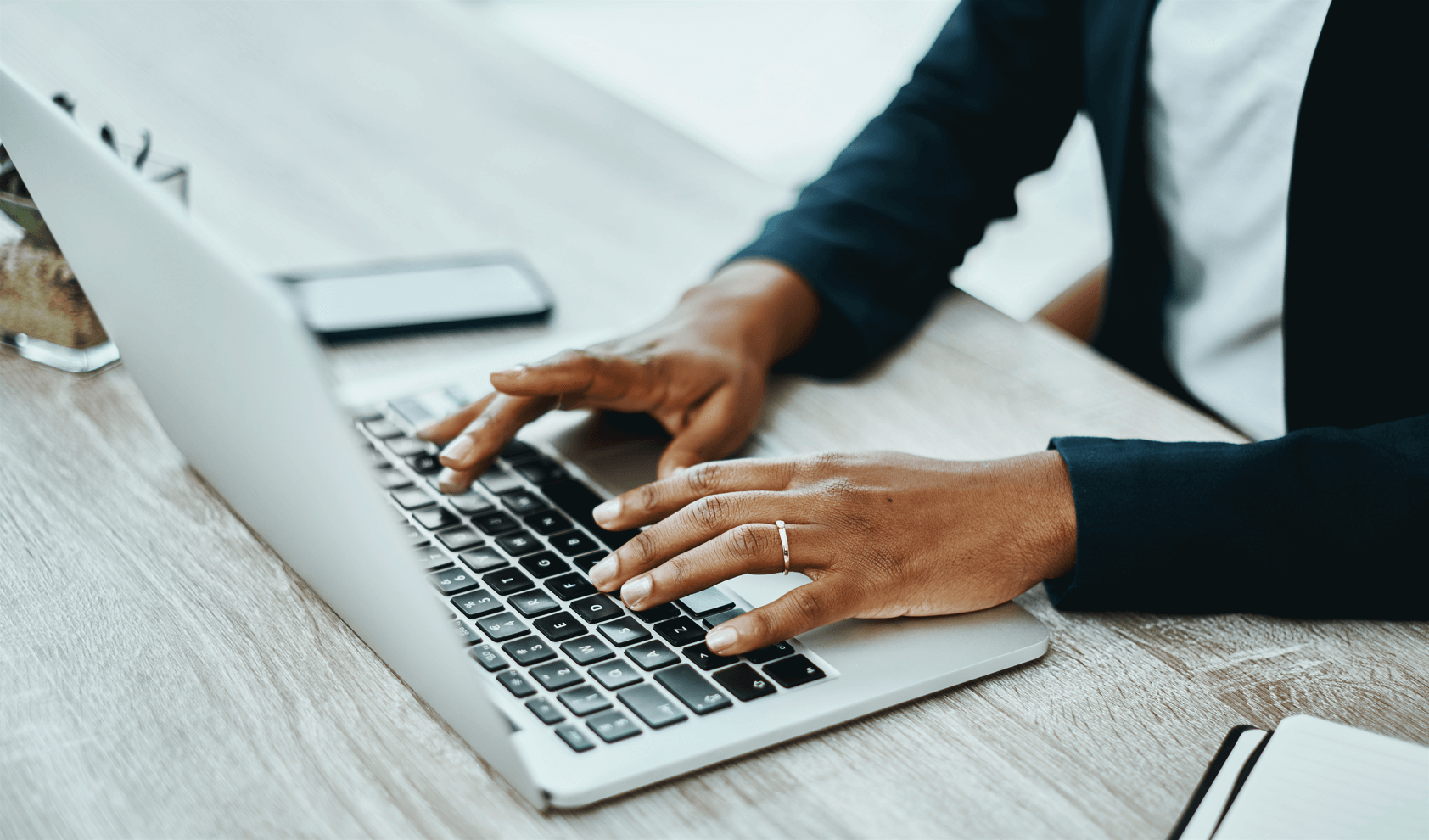 The end of the year is always an important period for goal-setting and preparation in a legal practice. From business planning to year-over-year analysis, Q4 is the time to set your practice up for success in the year to come, especially when it comes to finance.  
While the end of the year is critical for any business, it is also a time to celebrate, travel, and spend time with loved ones. These things are important, and it's equally important to account for these disruptions in your end-of-year goals. After all, the holidays can take weeks of productivity away from teams as they split hours between work and home.  
At this time of the year, efficiency is the name of the game. With the right tools to help you accomplish your goals faster, it is in fact possible to achieve a balance between these competing priorities. From billing and trusts to accounts payable and long-term analyses, there are a number of systems that can help your team complete robust financial business planning, whether they're in the office or working from home. 
Stay on top of your goals and check off items on your to-do list faster by using the right software for your team. Tabs3 Platinum enables attorneys to work smarter, so they can spend more time doing what matters. 
Deal with Overdue Accounts
Many business owners have experienced the frustration of trying to collect on past-due accounts. Before you begin, you need to know which accounts are past due and how late they are before you can take action. With Tabs3 Platinum, users can run advanced reporting on accounts receivable. 
The Accounts Receivable by Timekeeper Report breaks down clients with receivables by working timekeeper. This helps your billing department understand which attorneys may need collections assistance, opening up opportunities to better support your team. The report also makes it easier to see how much each timekeeper is currently owed, which presents a clear view of priorities for collections. 
If the customer is having cash flow problems, consider using Tabs3Pay to schedule payments ahead of time or offer payment plans for your clients. 
Best of all, Tabs3 Platinum compiles all of your data for you faster than ever before. With its accelerator feature, users can get reports, filtering, and column sorting 10-30 times faster. For legal practices with large data sets, lots of users, or a congested network, this can save your team significant time. 
Stay on top of appointments during the holiday season
It is all too easy to let meetings and appointments slip through the cracks with everything that goes on during the holidays. Emails can get lost in your inbox amongst the plethora of "season's greetings" messages.   
Rather than frantically tracking down colleagues or rummaging through your own inbox to find a meeting invite, use Tabs3 Platinum's eNote and Exchange Connector features to stay on top of your team's schedule even when you are away from the office.  
eNote is an in-office messaging tool built into PracticeMaster. It allows users to send quick messages that won't get lost in an email inbox, such as links to appointments or any other record for quick reference. When you receive an eNote, it pops up on your screen, and you can easily reply, forward, or dismiss it. With the Platinum Edition, you can send or receive eNotes on any internet enabled device. 
On the other hand, Platinum's Exchange Connector synchronizes PracticeMaster calendars and contacts with Microsoft 365. Through the Exchange Connector, appointments and contacts on your smart device are synchronized with PracticeMaster, even if your computer is off. By keeping information synced between devices, communication and keeping track of appointments is easier to manage.  
As an added bonus, people at the office will be able to see appointments that you add on any device, so you don't have to constantly go back and forth on scheduling.  
Remote working for the holidays
The holidays are a time to gather with loved ones, relax, and look forward to the year to come. They are also a time when colleagues may rely on remote working to tie up any loose ends in the current calendar year. And with travel, remote working, and a hectic atmosphere, cyber threats are amplified during holidays. It's important to ensure that your team is taking the proper precautions with sensitive financial and client data. 
While remote working can be difficult without the proper software in place, Tabs3 makes it easy! Tabs3 Connect provides access to Tabs3 Billing and PracticeMaster when you are away from the office. Users can access the Matter Manager, clients, contacts, calendar, fees, and costs from a phone, tablet, laptop, or computer at home. So even if you end up on your in-laws' desktop PC, we've still got you covered.  
Furthermore, Tabs3 Connect allows attorneys to enter fees and costs, check their calendar, view documents, and more with ease from anywhere in the world. To protect data security, sensitive client information is stored on the law firm server, rather than on attorneys' mobile devices.  
To achieve secure remote access, pair a VPN with your remote access software of choice. Remote access software provides secure access to your legal practice management software through an internet connection between your office server and home computer. When configured properly, remote access software gives your legal staff secure access to all Tabs3 Software features from almost anywhere. With this method, only a minimal amount of data travels between attorneys' home devices and office computers. 
By working with a secure remote access software, you can spend less time worrying about security or data breaches, and more time achieving your end-of-year goals. With over 40 years of experience providing cutting-edge legal technology to law firms just like yours, Tabs3 software is built to uphold the industry's strictest compliance and data security regulations. 
Peace of mind features
To protect your data, Tabs3 Platinum enables HotBackUps, which allows users to back up data at any time, even when others are working. Users can start a backup whenever they want, or schedule them in advance to occur throughout the day. What's more, they can control how many backups are stored on their server, and where the backups are stored.  
Users can work without fear of data loss from poor network connections or power outages through the Auto-Recovery function. If something goes wrong, Auto-Recovery restores your data to a reliable, usable state, reducing the risk of data corruption. 
See the results for yourself
You can achieve your end-of-year goals without working into the midnight hours or staying at your desk during the holidays.  
Check out the Platinum Edition product page to learn more about what Tabs3 Connect has to offer. Request your free trial or schedule a walkthrough demo to see how Tabs3 Software's fully integrated suite of software products can revolutionize the day-to-day functioning of your law firm.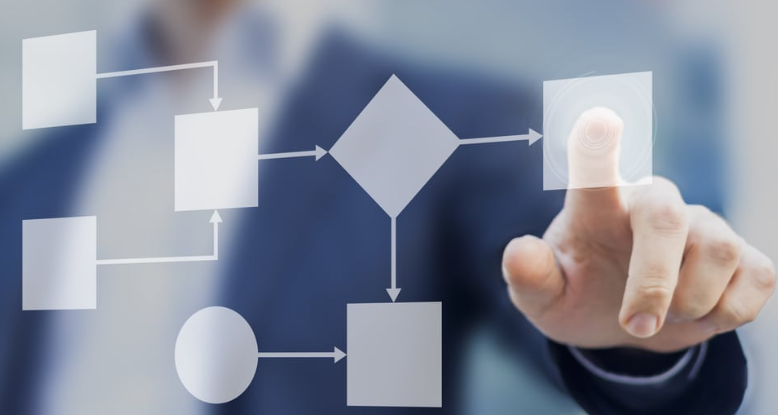 73% of businesses believe that ease of use, simple integrations, and reliability are the three most important factors to consider when selecting practice management software.
73% of businesses also believe that the practice management software solutions currently available on the market lack at least one of these factors.
What do you think?
Are the legal workflows at your law firm thriving or weighed down by inefficient practice management tools and techniques? If your productivity feels stifled, it could be because law firm efficiency drops when legal workflows become congested by overly complex or unspecialized practice management software.
Legal practice management software that includes firm-friendly project management features can help, but how do you know you're choosing the right one?
The purpose of legal practice management software
When you decided to invest in legal practice management software to streamline processes at your law firm, did you do any pre-planning? Many partners skip this essential step, never taking the time to consider which tasks attorneys need support with to improve workflow efficiency.
"Practice management" is a phrase that can encompass a wide range of day-to-day operational tasks at your law firm. Without carefully auditing attorneys' existing legal workflows, you risk inadvertently investing in a "solution" that lacks some document management, matter management, or project management tools you need.
Investing in additional software to fill the gap might seem like a suitable compromise, but before you know it, your new "productivity-boosting" tech stack could decrease your law firm's efficiency.
If you're staring at a laundry list of suites designed to "simplify" legal workflows but experiencing lower law firm efficiency than before you started, consider this:
The purpose of legal practice management software is to manage your entire practice from one convenient, time-saving software interface.
Your legal practice management software should empower you to complete all of your daily tasks without jumping between software, including:
Assigning due dates
Onboarding new clients and matters
Tracking matter progress
Coordinating clearly with legal staff
Organizing and searching matter files and tasks by status, attorney, due date, and more
Clearly visualizing the week and month ahead in an attorney-friendly calendar
If your legal practice management software lacks these capabilities, it doesn't streamline processes.
Achieve these game-changing efficiencies with the legal project management tools that are already built into your practice management software
1.   Matter management tools make finding critical information easy
Matter management tools create a control center for your law firm, where you can streamline processes by organizing and managing multiple legal matters on a single screen. Accessing this type of "control center" from anywhere empowers your team to collaborate and manage deadlines more effectively.
When emails, fees, documents, appointments, phone records, and notes are just one click away, law firm efficiency skyrockets.
2.   Document management is more dependable
Even the best project management software in the world can't make up for poor document management. Look for legal practice management software that streamlines legal workflows with built-in document management.
Being able to track when changes were made to a document, as well as which staff member made them, is a game-changer when attorneys collaborate on a single client matter. Likewise, linking to documents or client matters makes communication between attorneys clearer and more informative.
3.   Attorney-friendly calendars streamline legal workflows
Save the paper planner for personal events. Any legal practice management software worth investing in should include an attorney-friendly calendar that syncs with Outlook, so you never miss an event.
Whether you want to view everyone's appointments on a single screen or just the events related to a specific matter or client, utilizing color coding and other organizational features make it possible.
Legal project management features do more than make your calendar easier to read, though. Scheduling should also be a snap, so you can spend less time planning your work and more time completing it. Look for project management features that enable you to schedule single or recurring tasks and appointments for individuals, groups, or the entire firm.
The best software for law firms should also include calendar plan templates, which allow you to schedule a series of events from one kick-off date. For example, the tasks you complete for every new matter (collection, follow-up, etc.) should automatically be added to your calendar when you onboard a new client.
Double-booking alerts and optional task reminders can also improve workflow efficiency by keeping legal staff on task.
4.   Simple searches speed up checking for conflicts of interest
Rather than digging through piles of paper or sifting through spreadsheets for hours, instantly see conflicts of interest between potential clients and anyone in your firm. A reputable legal practice management software with robust document management and matter management tools should simplify checking for conflicts of interest to improve law firm efficiency.
Search through legal documents, emails, attachments, and other files quickly and accurately with phrase matching, phonetic checks, and other flexible features.
5.   Email management supports document management
In the era of digital communication, email management is just as essential as document management. With legal practice management software that integrates with your email, it's easy to track and bill time spent reading and drafting client emails.
The most robust legal practice management software can also automatically upload attachments from clients' emails, filing them conveniently within your document management system for later review.
6.   Track time for multiple client matters with ease
If your law firm bills by the hour, time tracking is one of the most essential project management investments you can make. Billable hours are lost when attorneys fail to track the time spent on calls, emails, research, document assembly, and more—yet entering time while on the go is inconvenient without the right mobile-friendly software to support legal workflows.
The right legal practice management software will allow you to track time for various client matters with the click of a button, whether you're using your phone, tablet, or laptop.
7.   Billing is better with legal practice management software
Accurate, streamlined billing is more than a law firm efficiency issue. It's critical to your bottom line. Because there's no need to click through multiple websites and apps to get the job done, project management tools streamline the process of tracking time, invoicing, sending invoices, and managing trust accounting.
In addition, industry-specific software keeps clients' sensitive information more secure with features that restrict users' abilities to edit, view, or delete client and matter billing information.
Boost law firm efficiency with PracticeMaster
You could spend hours searching for comprehensive legal practice management software, but you shouldn't have to. PracticeMaster encompasses all of these efficiency-boosting software functionalities and more.
Tabs3 Software has created industry-leading legal software products for over 40 years, so you can trust that every PracticeMaster feature has been expertly developed to directly support legal workflows and boost law firm efficiency.
Ready to see the difference that a more organized, more productive approach to project management can make for your law firm's bottom line and overall client satisfaction?
Schedule a walkthrough demo today.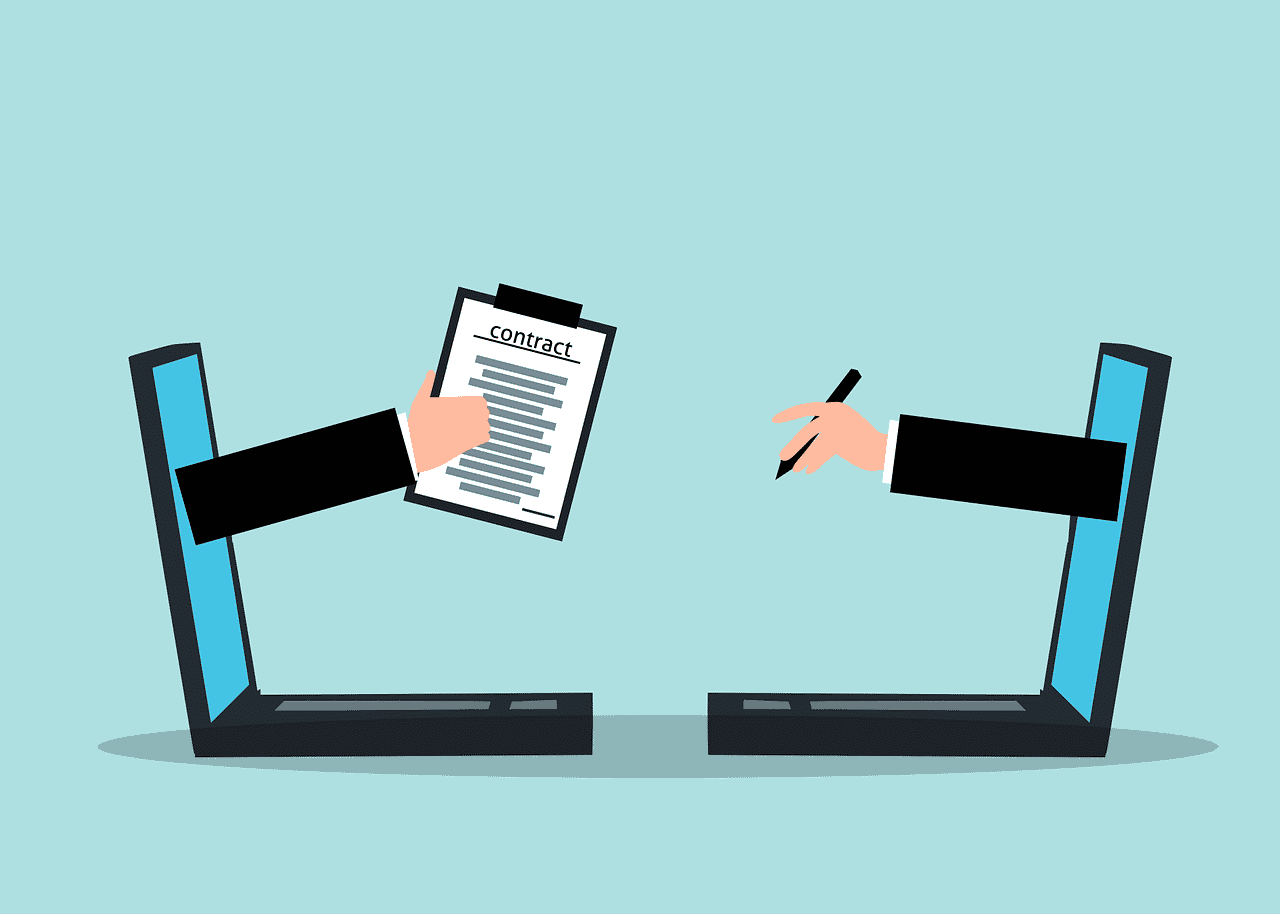 Paperless law firms aren't waiting just ahead on the horizon. They're here, and thriving, right now. A growing number of service-based businesses, including law firms, are opting to do away with the filing cabinet and manage their legal documents and daily workflows digitally.
One of the many advances that makes a paperless law practice possible is eSignature. Whereas collecting physical signatures from clients used to require in-person meetings, today's attorneys can save time and increase convenience for clients with secure signature links that can be completed from anywhere.
A brief history of eSignature
Cryptographers Ronald Rivest, Adi Shamir, and Len Adleman first invented the algorithm used to create basic eSignatures in 1977, but it was more than two decades before eSignatures would become a legal alternative to pen and paper. With the enactment of the Electronic Signatures in Global and National Commerce (ESIGN) Act in 2000, digitally signed documents became legally binding. This made requesting eSignatures a viable prospect for law firms.
The move toward the paperless practice
In recent years, consumers have grown more aware of the option to e-sign. As a result, many legal clients now expect to review legal agreements and add secure eSignatures.
Rather than an advanced feature, eSignature and secure file sharing are now an industry norm. If you aren't making plans to accommodate these new demands, you could fall behind competing firms with your client acquisition and retention.
6 perks of eSignature for law firms
Law firms that offer their clients the option to sign documents digitally enjoy the following benefits.
1.   Fewer signing errors
There's nothing worse than having to reprint a lengthy legal document because the client signed on the wrong line or realizing at the last minute that deep within a legal agreement, a signature was missed. These types of errors are frustrating on a small scale, but can also seriously disrupt your legal workflow when they occur across several client matters.
When you request client signatures via a secure eSignature platform, signing errors are minimized, if not eliminated altogether.
The right eSignature software for law firms can guide your clients and help them navigate through legal agreements. All of the areas designated for client signatures are clearly marked. Clients won't be able to sign in the wrong area of the document, and you can even set up custom fields for documents with multiple signers, so that each person can only sign the fields assigned to them.
2.   Greater security
Contrary to popular belief, eSignature technology offers more layers of security than sending legal agreements via email or the postal service. Specialized encryption tools, knowledge-based authentication (KBA), secure file sharing, and secure links protect clients' data security and uphold the legal industry's strict ethics and compliance regulations.
eSignatures don't just protect clients' data security online. Using digital document management and obtaining client signatures electronically means that legal documents are also protected in the event of a fire, flood, theft, or other physical threat.
3.   Smoother workflows for attorneys
Don't waste billable hours comparing calendars with your clients via phone tag. Making in-person appointments to obtain pen-and-ink signatures isn't necessary with the right eSignature software.
With legal technology on your side, your attorneys can send a secure client signature request via email in just a few minutes, then move on to their next billable task.
4.   Client convenience
Simplified legal workflows benefit clients, too. Few clients look forward to sitting in traffic to sign legal agreements. Even if they don't have to head to your office to sign, pen-and-ink signatures can be a hassle when you consider the time it takes to print, sign, and scan or fax signed documents.
Secure eSignature software reduces the time clients spend reviewing and signing documents by 40%. No wonder 69% of respondents to one study stated that they anticipated continuing to utilize eSignature options over signing in person even after COVID-19 pandemic restrictions ease.
In short: adopting eSignature technology is one way to show your clients how much you value their time, convenience, and security.
5.   Faster turnaround
Implementing secure eSignature tools at your law firm can drastically decrease the wait time for signed documents. Aside from minimizing the hours attorneys spend requesting and collecting client signatures by phone and in person, taking the digital approach diminishes turnaround times by 80%.
6.   Lower costs
A single sheet of paper doesn't cost much on its own, but office supply costs add up quickly when you consider just how many pages of legal agreements attorneys need to print (and reprint) in a day.
The average office worker in America goes through 10,000 sheets of paper per year. At 5 to 15 cents per page, the potential savings of switching to digital document management and eSignatures are significant. As an added bonus, cutting out all of that paper waste is a great way to contribute to the long-term health of the planet.
The validity of eSignatures
Despite these benefits, some attorneys remain concerned about the validity of eSignatures and whether they hold up as well as paper legal documents in court. Per the ESIGN Act, digital signatures are just as legally binding as pen-and-ink signatures, as long as the signing individual:
Accepts a clause to conduct business electronically
Is provided the option to sign with ink and paper instead
Demonstrates a clear intent to sign
Receives a copy of the completed document (along with all other signers)
In addition, the attorney must maintain a clear audit trail and/or record documenting how and when the client's signature was obtained.
Streamline your legal workflows with Tabs3's secure eSignature tools
As an industry-leading provider of software solutions for law firms, Tabs3 offers quick, convenient, and secure eSignature functionality powered by LexSign. Using Tabs3's eSignature tools, your attorneys can easily send eSignature links to clients without ever leaving their email. Clients can easily input their signature using several convenient methods, such as drawing their signature with a cursor or typing it out. Thanks to LexSign's powerful security features, you can rest assured that confidential client documents will remain secure throughout the process.
Tabs3 also gives your firm the tools it needs to cut down on printing and embrace fully paperless document management. With PracticeMaster's customizable templates, attorneys can easily assemble common legal documents and automatically populate fields using client data that's already been entered into the software.
PracticeMaster's document management tools also make it easy to save and organize legal documents from common document software like Word and Excel, and our search feature allows you to reference any document in seconds. Intuitive document history features maintain a clear and readily-accessible record of who signed which document and when, allowing your firm to uphold one of the key validity requirements of the ESIGN act.
If you're ready to see how Tabs3 can help you run a modern, paperless law firm, request a walkthrough demo with one of our product experts today.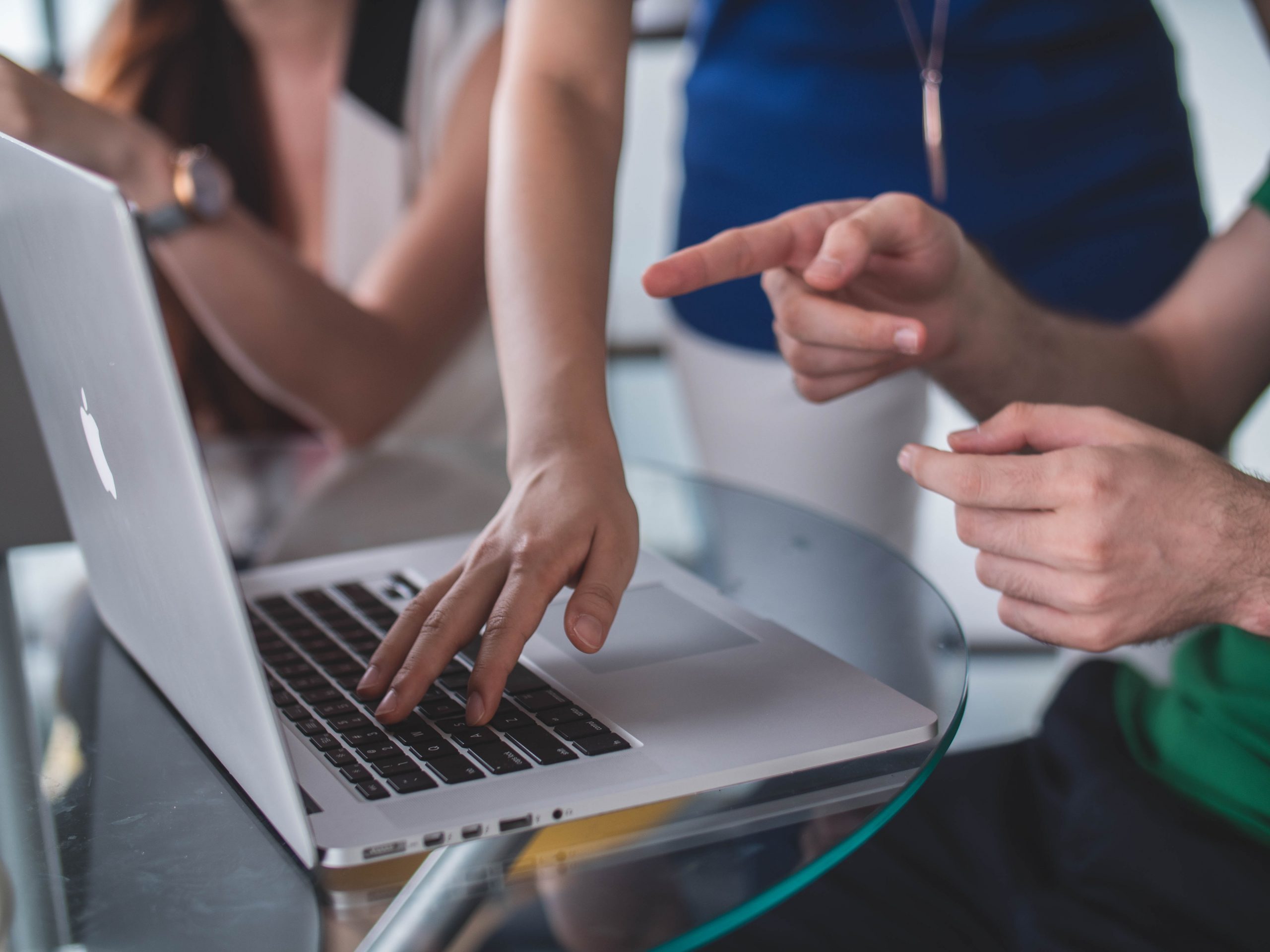 From client management tools to knowledge bases, accounting programs, and time tracking methods, your law firm has plenty of software options to choose from.
But do they create more challenges than they solve? Patching together different and sometimes outdated software can take a significant toll on a firm's organizational efficiency, productivity, quality of service, and even profitability.
A reliable, integrated practice management software helps your law firm:
Organize and execute matter-related workflows more efficiently
Better capture and invoice for billable hours
Increase transparency and accountability among team members
Provide a more consistent level of service to your clients
There are dozens of practice management solutions on the market. How do you pick the right one for your firm to invest in?
Benefits of a practice management software
Your law firm already uses certain software for time tracking, billing, and other aspects of matter management, and you may be wondering whether a practice management software is a worthwhile investment for your firm.
Although your software needs will depend on how big your firm is and what practice areas you work in, there are a number of reasons why an integrated practice management software can serve as a worthwhile investment for nearly any practice.
The right practice management tools can help your law firm:
Consolidate knowledge bases to increase efficiency and ensure consistency across matters
Track billable hours more effectively and send more accurate invoices
Increase billable hours by freeing up more time for your attorneys
Better delegate tasks and facilitate easier communication and collaboration between team members
Avoid costly mistakes, compliance violations, and billing errors
Taken together, these advantages can more than justify the cost of investing in an integrated practice management software.
Choosing a software: questions to ask
Once you've decided that a practice management software is right for your firm, the next step is to choose the best software for your practice's needs. As you make that decision, there are a number of questions to consider.
Is the software cloud-based or on-premises?
One of the first and most important decisions you should make is whether you want software that is stored locally or in the cloud.
Cloud-based software offers your attorneys greater flexibility in choosing where they work since your practice management tools will be accessible from anywhere. They can also cut down on IT issues for your team and protect you against the possibility of data loss in the event of sudden hardware failure.
But cloud-based practice management tools also come with certain drawbacks. Since they rely on access to the cloud provider's network, they may not be available if you lose access to the internet. They also present possible security concerns since your firm's data will have to pass through the software provider and won't be stored locally on-site.
By contrast, on-premises practice management software offers you a higher level of data security, which may be especially important if some of your clients restrict their data from being stored in the cloud.
Ultimately, the best choice for your firm will depend on your practice area, data security needs, and whether or not your attorneys need the option to work from home. For added flexibility, you can also look for a practice management software that supports both on-premises and cloud-based usage.
What integrations does the software offer?
A good practice management software should integrate with the other software tools you use every day. Otherwise, you'll still find yourself switching tabs and windows throughout the day, and your firm's data will still be stored in multiple discrete locations, increasing the chances of inconsistencies and errors.
In particular, you may want to look for software that integrates with your attorney's email accounts and Office 365, so you can more easily generate, manage, and send matter-related documents.
What security features does the software include?
Your practice management software will be responsible for handling sensitive client data, and you'll want to make sure whatever software you choose keeps this information secure.
If the software you're considering is cloud-based, you should ask what the company does to ensure the security of data stored in the cloud. You should also look for software that allows you to set customized user restrictions, so you can place important limits on who has access to what data.
Is the software designed specifically for law firms?
There are many popular practice management tools on the market that serve as generalized "jacks-of-all-trades." While these software options are perfectly fine in other professional contexts, law firms will usually find better value in a practice management tool specifically designed with legal practices in mind.
A practice management software built for law firms will include invoicing, billing, document assembly, and matter management features that are fine-tuned to meet the specific needs of busy attorneys, as well as industry-specific capabilities such as conflict of interest searches and trust accounting tools.
Does the software have the features we need?
This is perhaps the most important consideration of all.
A prospective practice management solution should offer a wide range of easy-to-use features that streamline your law firm's workloads and free up more time for your attorneys. Here are a few important features to look for.
Calendars and matter management tools
A legal practice management software should make it easy to sort, track, and manage matters from client intake through to invoicing and payment. It should also come with an integrated calendar so you can keep scheduling clear and transparent for everyone at your firm.
Document assembly and management
The right software should also allow you to effortlessly import, export, file, and find all of your firm's documents, even when creating those documents in another software like Microsoft Word or Excel.
Some practice management tools even include document assembly capabilities that allow you to quickly and automatically populate the fields in common legal documents.
Time tracking and billing
Integrated timers are another key feature that allows your attorneys to easily track their time from within your practice management software. And when it comes time to bill for those hours, your attorneys will also benefit from a software with time-saving billing and invoicing capabilities.
Conflict checking
One of the biggest advantages of choosing a software that's specific to law firms is the availability of conflict-checking tools.
The software you choose should include robust search tools that allow you to instantly see potential conflicts of interest, helping you stay within compliance regulations and protecting your firm's reputation.
Options for remote work
If members of your team travel frequently, work from home, or sometimes do their work on the go, you may want to look for a practice management system that allows them to work from mobile devices or access the software remotely from home computers.
However, you should always be sure that the software provider has sufficient security measures in place before you invest in software tools that allow for remote access.
Get started with Tabs3
Tabs3 Software offers industry-leading software solutions designed specifically to meet the needs of law firms. Our mission is to provide legal practices with a wide range of reliable practice management, billing, and accounting tools.
To see why tens of thousands of legal professionals choose to trust our software, schedule a demo or sign up for a free trial.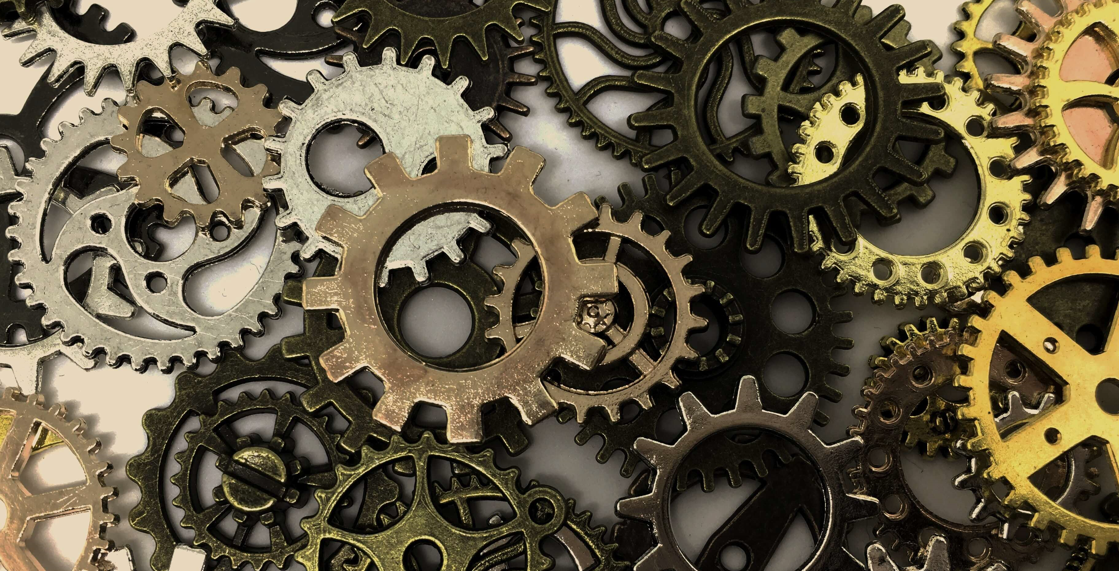 Time is money, especially in law firms. Automating functions with practice management software can not only save a lot of time, it can increase a firm's profitability.
What Automation Is, and How It Works
Automations are sets of instructions that perform tasks. They improve productivity and reduce human error by cutting out repetitive manual work. In our practice management software, PracticeMaster, we call these automations WorkFlows. Using WorkFlows, we've seen firms realize substantial time savings, such as a reduction of 33% in time spent processing paperwork. They work based on a simple if/then principle: "if" a trigger event takes place, "then" actions can begin. Use automations to streamline time-consuming processes.
One popular automation in legal services is document assembly. Identify frequently used legal documents, such as fee agreements and contracts, and you can set up document templates in the software. Each template has designated fields, such as name and contact information, sometimes called variables or conditional text, which represent case data. Save your templates in the software and select them as needed. With WorkFlows, after you enter a new client into the system, document assembly can begin with client data already filled in. Templates can include additional prompts, like to enter a fee for billing or set a calendar appointment with a client.
Identify What to Automate
The best kind of tasks to automate are ones you do regularly. Think about goals you want to achieve by streamlining your firm's processes. Meet with your office administrator or billing clerk to learn about their time-consuming or repetitive tasks, and make special note of redundancies like duplicate data entry. Review how you enter time, enter new client information, and communicate with clients. Don't forget about billing and payment collection. Are there tasks that take a long time, or things that are done the same way every time?
Identify two or three key things to automate, then implement them. As your team becomes more comfortable with setting up and running automations, you'll find more opportunities to automate. Not sure how your software's automation tools work? Reach out to a consultant or your software's support team and ask how they can help.
What Not to Automate
Not everything can or should be automated. Processes need to be predictable for automation to work. Unique documents or anything that requires individual consultation, decision-making, or collaboration are not good candidates for automation. Until we figure out a way for computers to become more human, personal engagement and conversations about your client's situation are what make your firm different from others. Those are your personal and professional skills that can never be automated.
Take Advantage of Available Resources
Automations may seem overwhelming, but don't fear the work involved in setting them up. Take advantage of the tools available, and your firm will reap the rewards of the higher level of efficiencies. Saving time does not mean losing billable time. Automation allows you to spend more time with your clients, find additional clients, or plan for your firm's future.
Invest the time to review all of your processes. Find out what your software's automation capabilities are. Implement what you can now, and set up a plan for future automations. Although you'll spend more time early on with automation research and setup, you will never regret the time you will save.
For more information on automations in PracticeMaster, check out our WorkFlows Guide. To learn more about how document assembly works in PracticeMaster, watch this video: Intro to Document Assembly