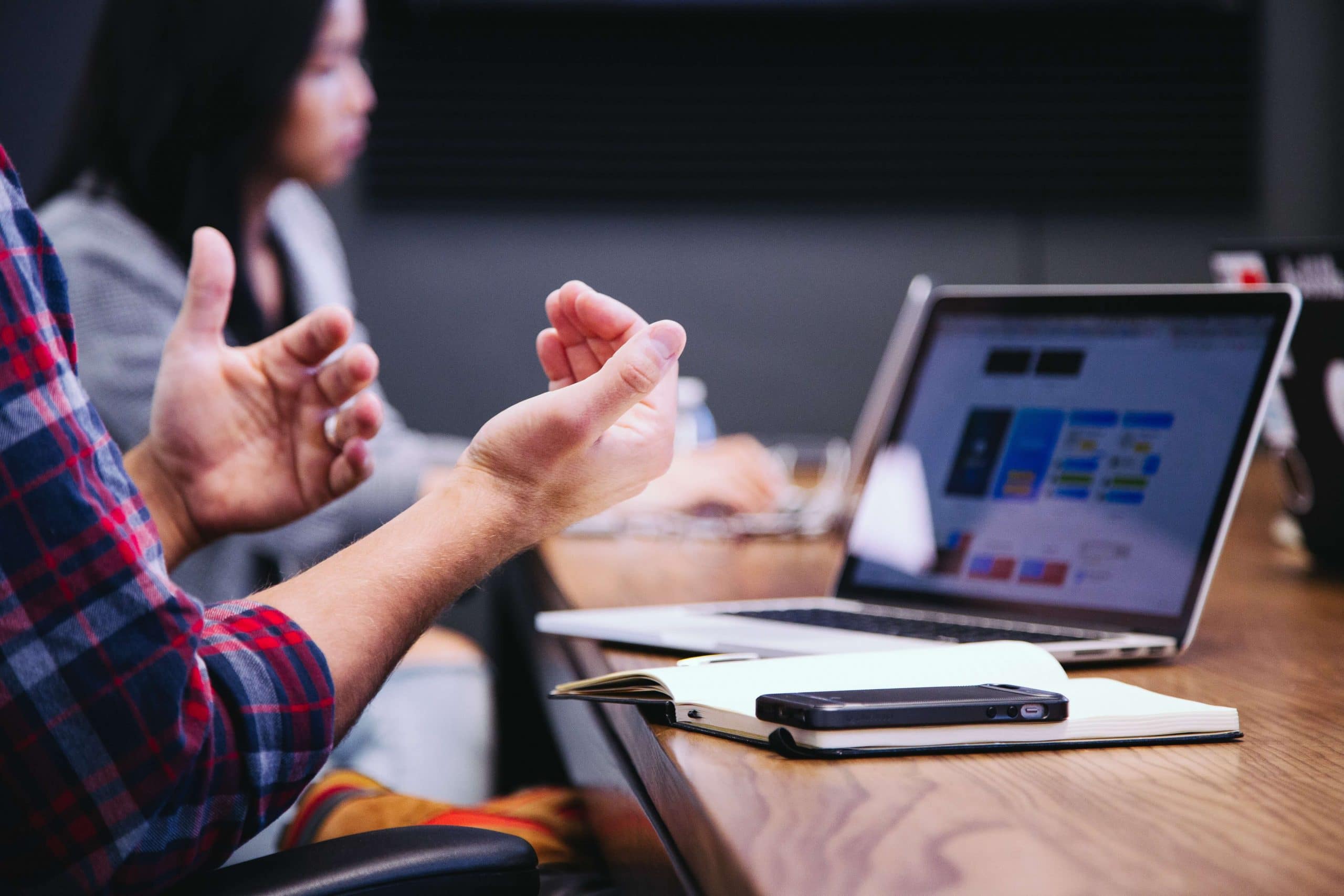 Finding the right tools for running your law firm is hard. You must understand your workflows, consider both current and future needs, and anticipate how new technologies will impact your staff, clients, and potential revenue.
Because it's not an easy decision, law firms often rely on traditional fallbacks to manage their practice. But if your law firm is still using Outlook or other general-use practice management tools, you might be missing out on key features that can help you:
Boost your efficiency and productivity
More effectively manage projects and deadlines
Streamline time-tracking, billing, and payments
Increase revenue and improve cash flows
Make more informed, data-driven decisions
And if you're using multiple software products without robust integrations in place, you may also be losing additional time as you switch between different software tools and manually transfer data between them.
There is a better solution. Implementing a fully integrated practice management solution can streamline project management, time-tracking, billing, and accounting – especially if your tools are optimized to meet the unique needs of law firms.
Project management
It might go without saying, but whatever practice management software your firm uses should empower your attorneys and staff to manage matters more effectively. That means the right software solution will offer a full suite of project management tools built specifically for lawyers.
Calendars and matter management
Your practice management software should allow you to create customized project timelines for different clients and matter types. This feature facilitates easy access to all activities associated with a matter in one place. A built-in calendar can also help you keep track of appointments, deadlines, and other important events.
Document management
You should also be able to import, name, organize, and file documents within your project management software. Your software should integrate seamlessly with common document tools like Word and Excel, allowing you to save future documents directly to your practice management system.
Feature highlight: Document management software can save attorneys time on document assembly by using the client information already stored in your system to automatically generate and populate common legal documents. 
This not only saves you the time and tedium of manual data entry but also reduces the likelihood of errors from double data entry.
Conflict of interest searches
One of the benefits of using software designed specifically for law firms is that it allows you to more effectively check for conflicts of interest, heading off compliance issues before they even come up.
Legal practice management software can help your attorneys instantly spot potential conflicts of interest by searching through your records for all past and previous clients and contacts.
The resulting reports should also allow you to locate, access, and view the records in question.
Time tracking and billing
Matter management isn't the only software tool your firm needs. You'll also want a fully integrated time tracking and billing solution to help your attorneys capture time as they work and bill for it.
Time tracking
Accurate time tracking is key for any law firm, and attorneys that wait until the end of the day to record their billable hours can lose track of 10% of their billable time. Your law firm should look for software that includes easy-to-use timers, so they can track their billable hours as they go.
Invoicing and billing
Tracking hours is important, but so is quickly and easily generating and sending invoices. Manually preparing invoices can be a major administrative hassle and a drain on your attorney's efficiency, but with the right invoicing and billing software, you can instantly generate invoices for time entries and send them as PDFs directly to your clients' email.
Paperless pre-bills and batch billing can further streamline your billing workflows and free up more time to spend on client matters.
Payment processing
Accepting credit cards is one of the most surefire ways for law firms to collect payments faster and improve their cash flows.
Many law firms have historically shied away from credit card payments due to trust account compliance concerns and high payment processing fees. Thankfully, there are software tools specifically designed to help law firms compliantly process online payments.
Depending on your locality, the right software may even allow you to pass on processing fees to your clients through surcharging.
Reporting
Time tracking and billing software that includes analytics and robust reporting can also help you assess your invoicing and collections processes and make better decisions for the financial health of your firm.
Reports can help you identify your most valuable clients and practice areas, spot unbilled transactions and hours, and gain a full-picture view of your firm's accounts receivable.
Accounting
Almost every law firm uses accounting software, but few firms use one designed with lawyers in mind. By choosing accounting software designed specifically for attorneys, you can print financial statements, write checks, and reconcile bank statements while ensuring bar compliance.
Trust accounting
One of the greatest potential pitfalls in legal accounting is the need to remain compliant with the bar rules for managing trust accounts. The right trust accounting software can help your firm maintain trust fund accounting compliance while also making trust accounting easier and more manageable.
Tabs3 Software has the tools your firm needs
With a robust suite of practice management, time tracking, billing, and accounting tools designed specifically to meet the needs of busy law firms, Tabs3 Software can improve the operations at your firm.
To see how Tabs3 can help you run a more efficient and profitable firm, schedule a demo or sign up for a free trial today.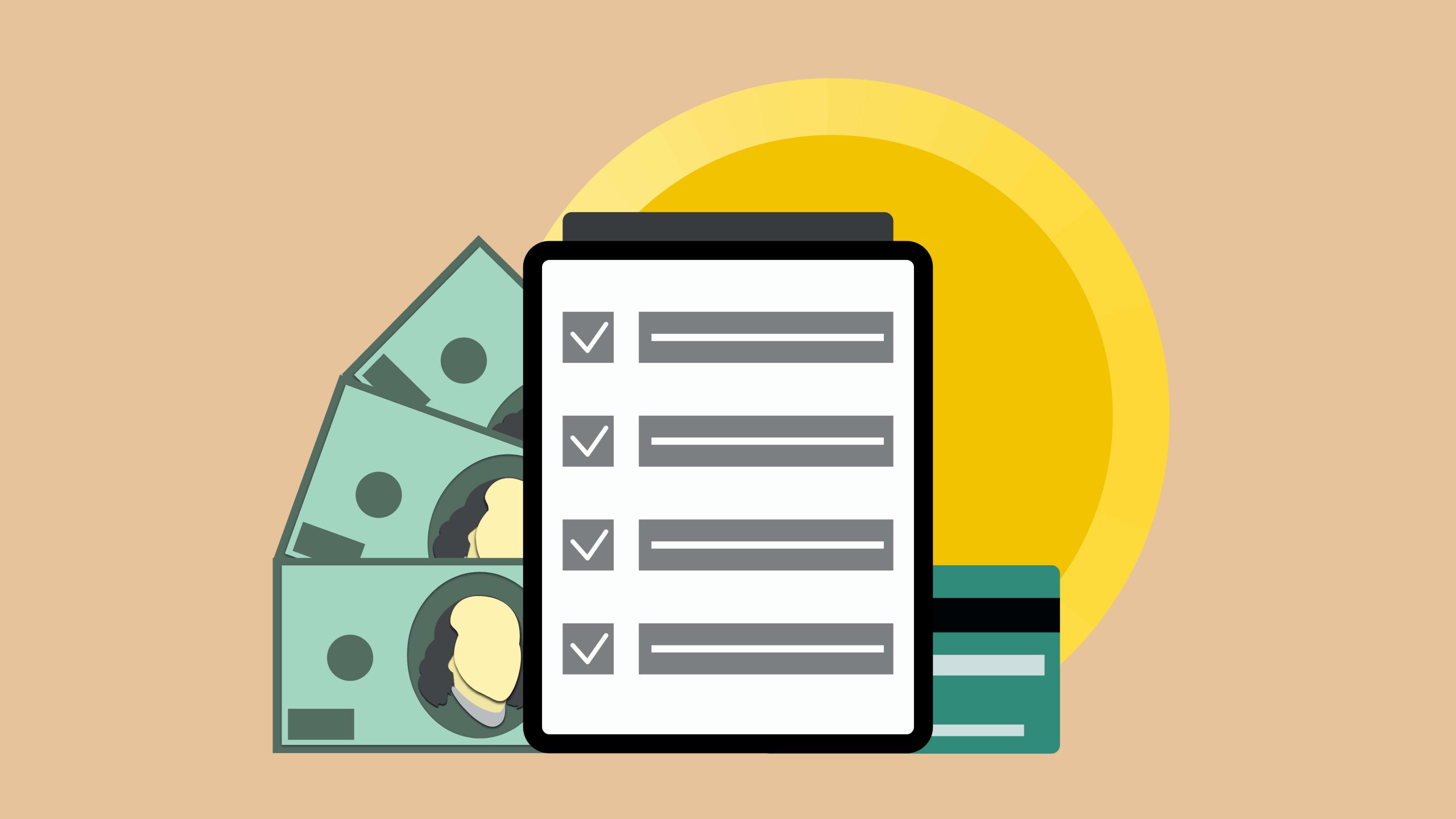 Historically, law firms have been hesitant to accept credit card payments, largely due to security and compliance concerns.
This hesitance may have been justified in the past, but today's attorneys have every reason to implement online payment processing. Modern legal payment processing solutions allow practices to protect clients' card information while still allowing them the convenience of quick and simple online payments. In addition, firms are able to safeguard trust accounting practices and ensure adherence to compliance.
Here are seven key benefits of online payments and credit card processing for law firms.
1. Attract more clients
In the past, law firms shied away from accepting payments by card. But today's clients see paying by card as normal in a professional context, and a growing number of your firm's prospective clients expect to have the option. In fact, 84% of consumers now consider the option to pay by card as either a "nice to have" or a "must have."
If you aren't offering clients convenient ways to pay, they'll be more likely to move on with another firm.
2. Build a strong client-attorney relationship
The convenience of paying by card can also boost client satisfaction. By accepting online credit card payments, you're signaling to your clients that you care about them enough to make their experience with your firm as streamlined and effortless as possible.
Allowing your clients to make convenient online credit card payments also improves the chances they'll pay quickly and reduces the need to follow up about their invoices.
3. Streamline workflows
Online payment processing can also cut down on the administrative hassle associated with collecting, recording, and allocating payments, especially when your payment processor is integrated with your legal billing software.
With the right software tools at your disposal, you can streamline billing and accounting processes by including payment links when you email your invoices, then use your legal billing software to automatically record and allocate payments as they come through.
It's less work for your team than manually cashing and processing mailed checks, and it frees up more time to spend on service to your clients.
4. Get paid faster
The harder it is to pay your firm's invoices, the more likely it is that those invoices will end up getting lost, forgotten, or put off until later. Providing clients a convenient and easy way to make payments can reduce the average time it takes them to pay and help your firm eliminate cash flow and collections issues.
In fact, one survey of legal professionals found that firms that accept digitized payments by card get paid 39% faster on average. That's a significant improvement for legal professionals looking to collect payments.
These quicker payment turnarounds also make it easier for your firm to budget by taking the guesswork out of your forecasted monthly revenue.
5. Receive payments on retainer
Legal retainers are easier to manage if your firm is accepting credit card payments for trust or client funds deposits
That means you won't need to waste waiting for a check to collect the money you have already earned. A good credit card processing solution for lawyers will also allow your firm to easily request funds when a client's trust account balance gets too low.
It's more efficient for the members of your firm and more convenient for the client, who doesn't need to put in extra work to keep their trust account funded.
6. Compliant credit card payment is possible
Perhaps the most common reason for law firms to avoid credit card payments is the fear of violating the ABA's ethics rules for trust accounting.
Under Rule 1.15 of the ABA's Model Rules of Professional Conduct, there are strict rules governing the use of client trust/IOLTA accounts. Specifically, law firms have to take care never to commingle client and operational funds and to withdraw funds from a client trust account only as fees are earned or expenses are incurred.
Violating these regulations can come with significant repercussions, even if funds were commingled or withdrawn from a client trust account by mistake. For this reason, it pays for legal practices to be extra cautious when processing trust account payments.
The problem is that most generic payment processors withdraw their processing fees directly from the same account they deposit payments into. That means your client's trust account funds are being used to pay processing fees, which is a direct violation of the Bar rules. And routing payments through your firm's operating account won't work either, since the ABA prohibits the commingling of funds between separate operating and trust accounts.
A legal software solution like Tabs3Pay can automatically withdraw processing fees from your firm's operating account while depositing funds into the client's trust account, so you can enjoy the benefits of trust credit card transactions without risking your practice's professional standing.
7. Online payment processing is secure
The risk of security breaches is another reason law firms hesitate to invest in credit card processing. These concerns are justified given law firms' responsibility to protect their clients' confidentiality and credit card information, but today's software solutions maintain a high level of security.
A reputable legal payment solution should allow your clients to log in to a secure online portal to make their payments, so your firm can ensure that card data remains encrypted and secure as payments are processed.
Your practice should look for credit card processors that are compliant with the Payment Card Industry Data Security Standard (PCI DSS), which offers an exceptional level of security and safeguards your clients' credit card information throughout online transactions.
Modernize your law firm's payment options with Tabs3Pay
Tabs3 Software is an industry-leading provider of practice management, billing, and accounting software for lawyers. With Tabs3Pay, we've created a payment processing solution designed to meet the needs of legal practices.
Unlike most generic payment processors, Tabs3Pay includes safeguards to ensure that your firm stays compliant with ABA trust accounting rules while processing credit card payments. Our legal-specific payment processing software also offers:
Simple and transparent pricing
Certified PCI-compliant security
The ability to accept payments either by credit card or by eCheck
A surcharging feature that allows your firm to pass on credit card processing fees to clients (available in states that allow credit card surcharging)
If you're ready to get started with convenient, compliant credit card processing for lawyers, get in touch or schedule a walkthrough demo.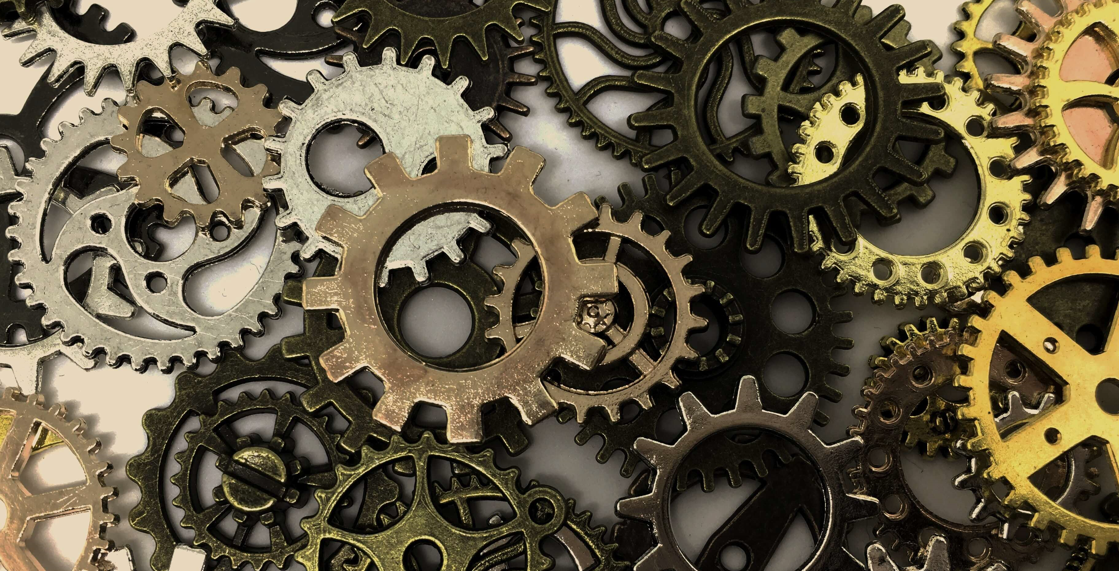 Time is money, especially in law firms. Automating functions with practice management software can not only save a lot of time, it can increase a firm's profitability.
What Automation Is, and How It Works
Automations are sets of instructions that perform tasks. They improve productivity and reduce human error by cutting out repetitive manual work. In our practice management software, PracticeMaster, we call these automations WorkFlows. Using WorkFlows, we've seen firms realize substantial time savings, such as a reduction of 33% in time spent processing paperwork. They work based on a simple if/then principle: "if" a trigger event takes place, "then" actions can begin. Use automations to streamline time-consuming processes.
One popular automation in legal services is document assembly. Identify frequently used legal documents, such as fee agreements and contracts, and you can set up document templates in the software. Each template has designated fields, such as name and contact information, sometimes called variables or conditional text, which represent case data. Save your templates in the software and select them as needed. With WorkFlows, after you enter a new client into the system, document assembly can begin with client data already filled in. Templates can include additional prompts, like to enter a fee for billing or set a calendar appointment with a client.
Identify What to Automate
The best kind of tasks to automate are ones you do regularly. Think about goals you want to achieve by streamlining your firm's processes. Meet with your office administrator or billing clerk to learn about their time-consuming or repetitive tasks, and make special note of redundancies like duplicate data entry. Review how you enter time, enter new client information, and communicate with clients. Don't forget about billing and payment collection. Are there tasks that take a long time, or things that are done the same way every time?
Identify two or three key things to automate, then implement them. As your team becomes more comfortable with setting up and running automations, you'll find more opportunities to automate. Not sure how your software's automation tools work? Reach out to a consultant or your software's support team and ask how they can help.
What Not to Automate
Not everything can or should be automated. Processes need to be predictable for automation to work. Unique documents or anything that requires individual consultation, decision-making, or collaboration are not good candidates for automation. Until we figure out a way for computers to become more human, personal engagement and conversations about your client's situation are what make your firm different from others. Those are your personal and professional skills that can never be automated.
Take Advantage of Available Resources
Automations may seem overwhelming, but don't fear the work involved in setting them up. Take advantage of the tools available, and your firm will reap the rewards of the higher level of efficiencies. Saving time does not mean losing billable time. Automation allows you to spend more time with your clients, find additional clients, or plan for your firm's future.
Invest the time to review all of your processes. Find out what your software's automation capabilities are. Implement what you can now, and set up a plan for future automations. Although you'll spend more time early on with automation research and setup, you will never regret the time you will save.
For more information on automations in PracticeMaster, check out our WorkFlows Guide. To learn more about how document assembly works in PracticeMaster, watch this video: Intro to Document Assembly